Employee of CRBC killed in road accident, two injured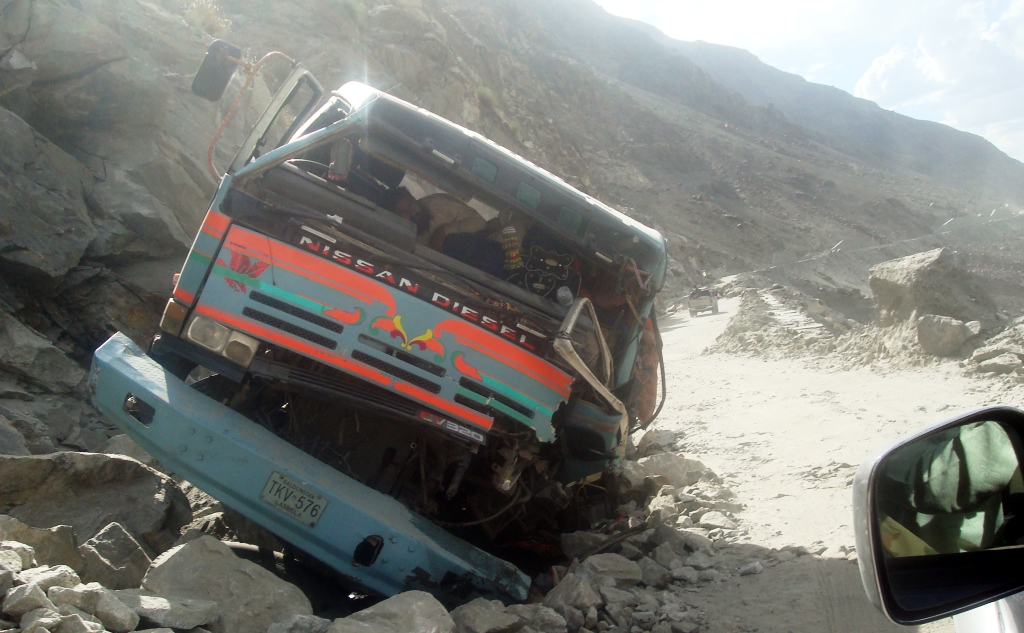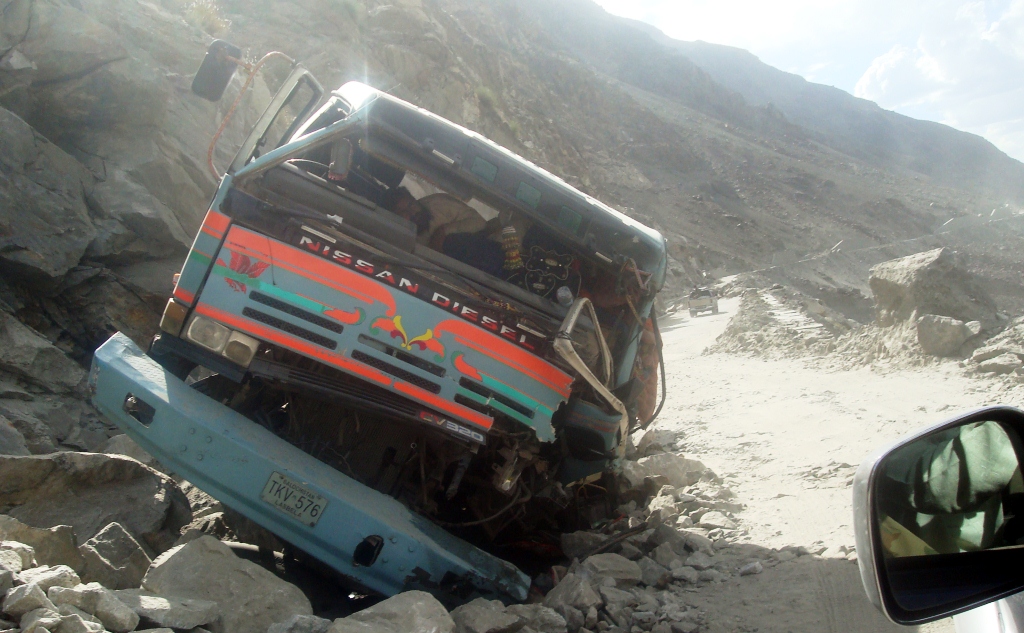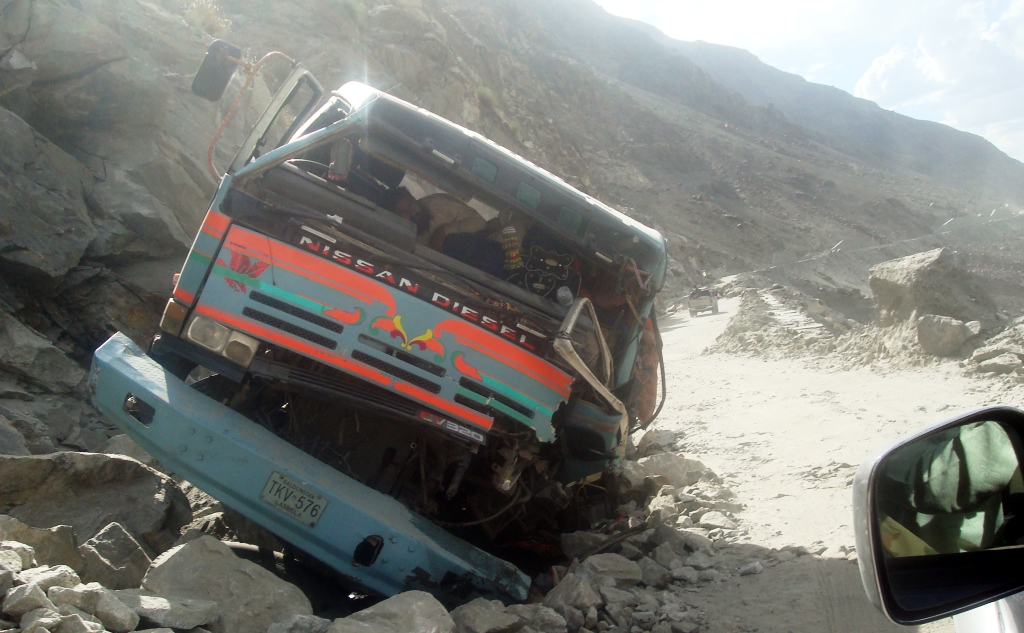 Safdar Ali Safdar
Gilgit May31: A vehicle of the China Roads and Bridges Corporation was hit by falling rocks today near Minawar, almost four kilometers away from here, killing the driver on spot and injuring two other people.
According to Assistant Commissioner Usman the vehicle was working for the Chinese company working on expansion of KKH. He said that the driver, Bahar Shah, belonged to Ghizar district. Two Chinese personnel identified as Sang and Li  were injured in the unfortunate incident. One man was stuck inside the vehicle, he said, and efforts were being made to rescue him.
The injured were shifted to DHQ Hospital, where doctors termed their condition to be out of danger.
It is pertinent to note that the number of accidents of KKH have increased considerably due to dilapidation and excessive use of dynamite for blasting of the rocks. Accidents on the road have become a routine feature, causing great difficulties for the travelers.