"Malangay Samutari" launched at KIU, Gilgit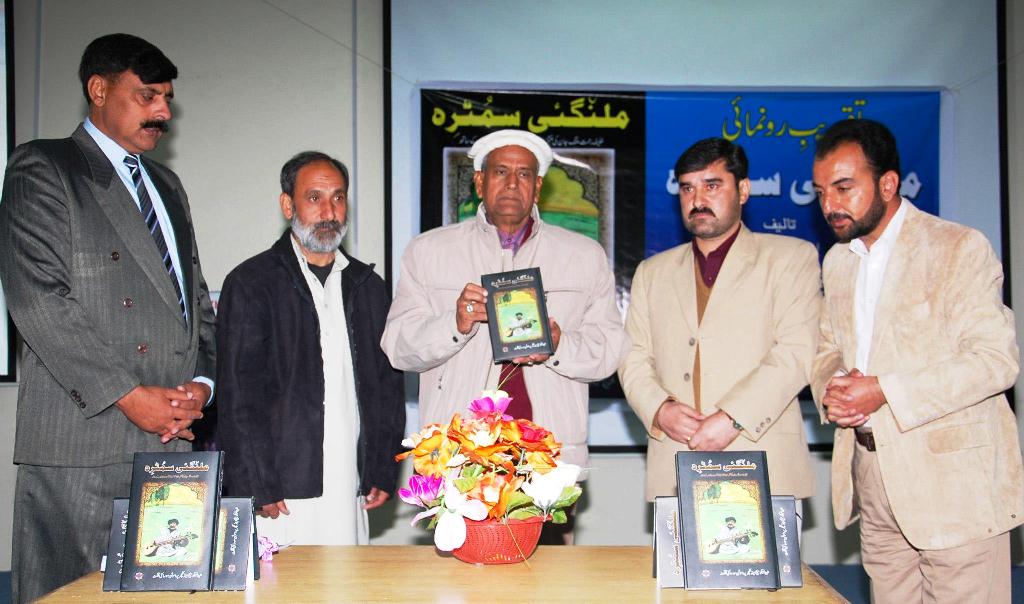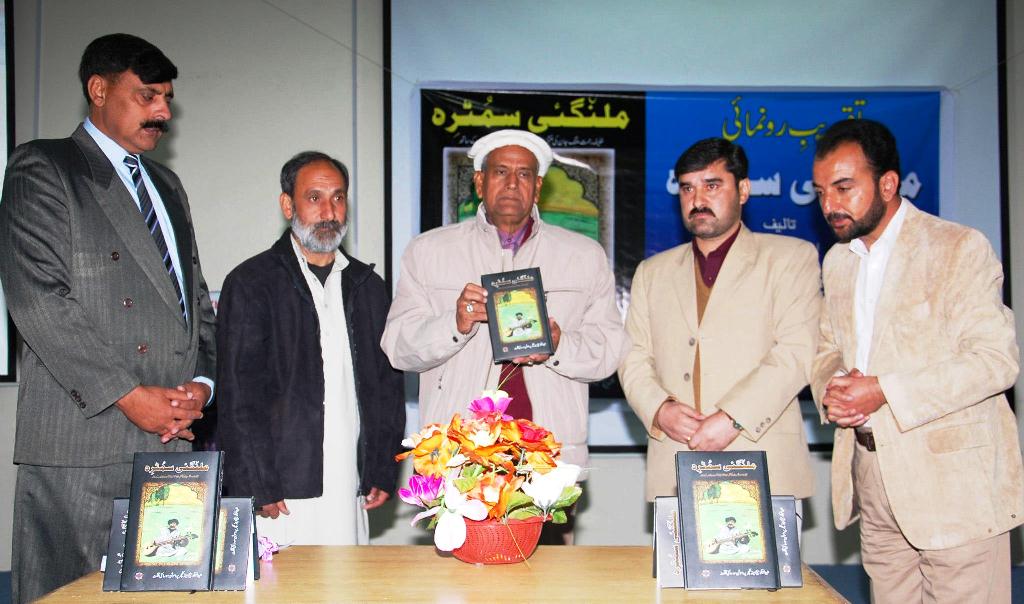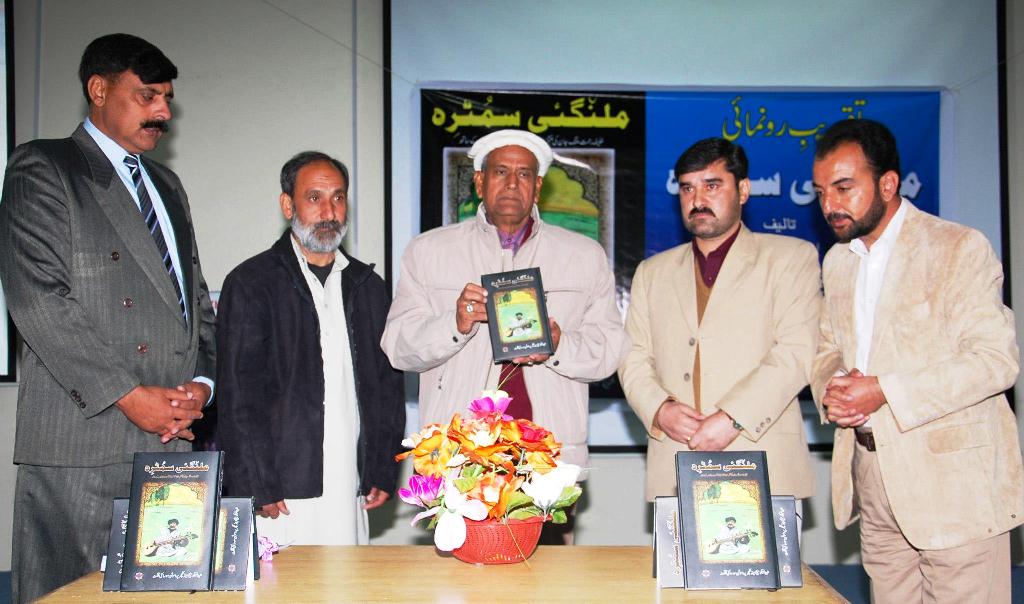 Special Correspondent 
Gilgit, Nov 16: "Malangay Samutari" is the latest addition to the literary treasure generating in Gilgit-Baltistan region of Pakistan.  A collection of Shina language's most renowned poet, Khalifa Rehmat Malan Jan's poetry, with Urdu translation the book has been compiled by the late poet's grandson, Israruddin Israr.
The book has been printed with the help of Shina Language and Culture Promotion Society (SLCPS) and it was launched the region's only center of higher learning, the Karakoram International University, located in Gilgit.
The literary taste of the people of GB is more generative compared to rest of the country, remarked Prof. Dr. Syed Sohail Iman, Dean Faculty of Social Sciences Karakoram International University (KIU), Gilgit, while launching the book.
A number of research papers were also presented at the book-launch ceremony. The first paper was read by Kiran Tariq and written by Fouzia Mansoor, Lecturer KIU Gilgit. The main theme of the paper was concluded in these words "earlier Shina poetry is characterize by exaggeration, mockery and illogical ideas. Malang has tried his best to keep Shina poetry from low and vulgar ideas by introducing new concepts into it.
The second paper read by Amir Haider and written by Aziz Ali Dad, a renowned social scientist. In his paper Aziz envisaged that Malang subjectivity relies on figures and symbols that belong to mythical past of Shamanism of which Shaman Khameto is a prominent representative from which archetypes of Shina cosmology emergence and influences languages and culture of Gilgit.
The third paper read and written by Ishtiaq Ahmed Yaad, Lecturer Govt. Degree College Gilgit. He writes "the book Malangay Samutari compiled by Israr-ud-din Israr determines the poetic tradition in Shina by grasping the literary history of classical and contemporary poetry of Sina. While addressing the ceremony, Shamim Zia Chairperson department of Modern Languages KIU, commented the vision and mission of department of Modern Languages KIU and Shina Language and Culture Promotion Society Gilgit were identical in meaning.
The ceremony was also addressed by a German Linguist and scholar Dr. Beate Reinhold. She appreciated the role of SLCPS regarding the promotion and preservation of Shina Langauage and Culture. In the ceremony local singers sang Malang's Ghazals.