Shaheen Baig and companion to attempt climbing Ama Dablam mountain in Nepal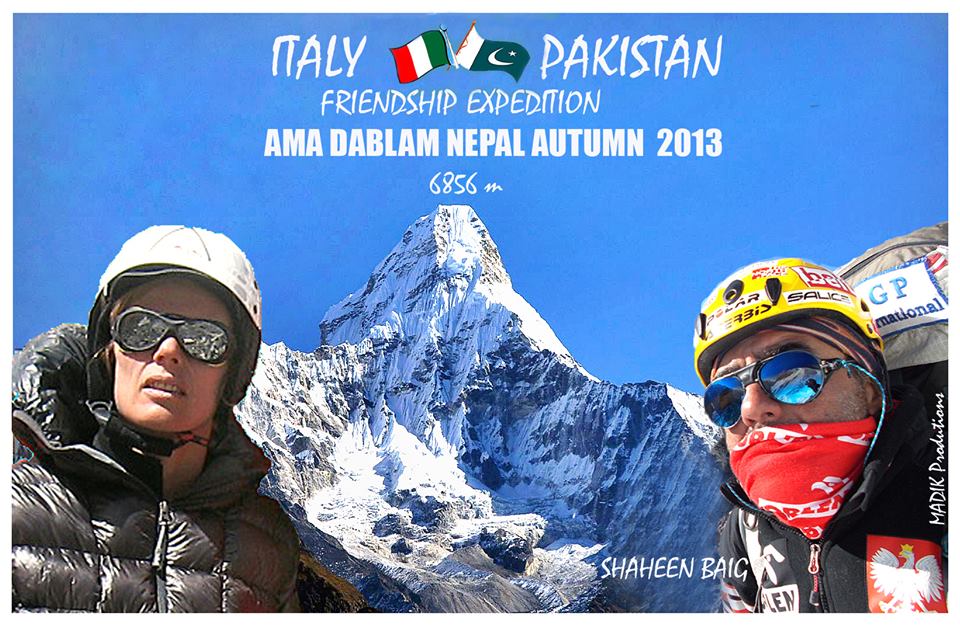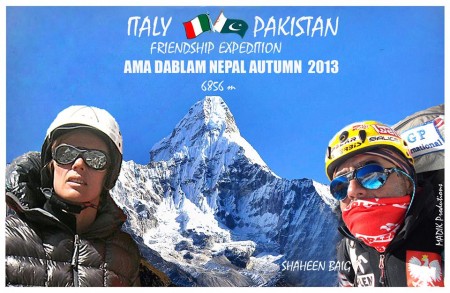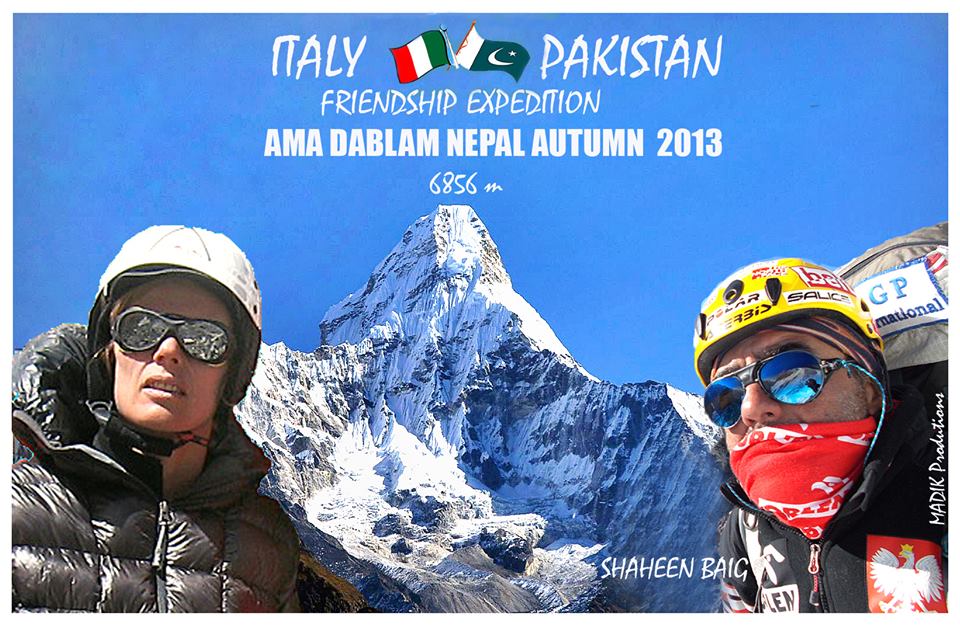 Islamabad (PR): Pakistan's renowned climber Shaheen Baig has reached the base camp of MT Ama Dablam (6864m) with his Italian companion Elena. He is the first Pakistani who will attempt a mountain in Nepal in autumn season.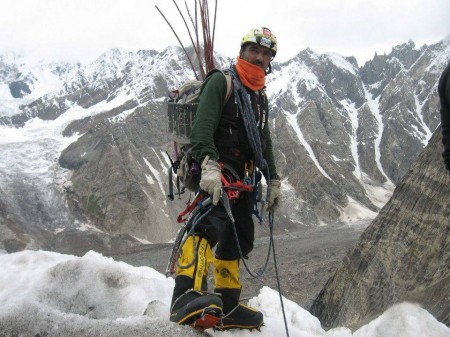 Shaheen Baig, who succeeded to scale K2 (8611m) during the Golden Jubilee celebration year of K2 in 2004, has also scaled G-II (8035m) in 2001. He has been a part of several challenging expeditions including winter attempts of G-I and Broad Peak. It is another challenging expedition to climb nearly 7000m high peak first time in autumn when the situation become unfavorable and make the climbing more difficult and challenging.
Shaheen Baig a mountaineer, mountain guide and climbing instructor, belongs to Shimshal valley knows as the valley of climbers in the district of Hunza-Nagar in Gilgit Baltistan.
He started his mountaineering career in 1995 as a high altitude porter with a Korean expedition.
 In 1997, he scaled Muztagh Ata (7546m) with a Japanese team. Shaheen's first expedition to an 8000m peak was with a Japanese team that attempted Gasherbrum II in 2001. He successfully reached the top. Later, Shaheen attempted Broad Peak in 2002 and Nanga Parbat in 2003. In 2004 he scaled K2, the second highest peak of the world.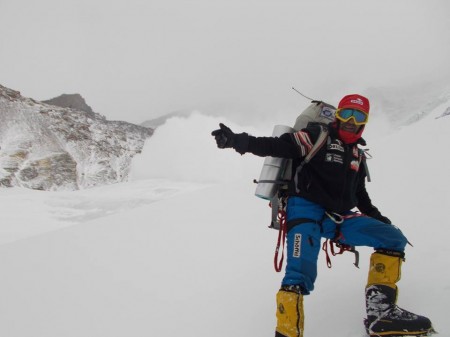 Shaheen Baig was climbing partner of world renowned climber Simone Moro during the winter expedition of Broad Peak in 2007-08. They achieved the significant height of 7800m. Shaheen also participated in two successful Polish winter expeditions, in 2011/12 (first winter ascent of GI) and 2012/13 (first winter ascent of Broad Peak)
Shaheen Baig and Qudrat Ali established Shimshal Mountaineering School in 2009. Female students of the institute bagged first winter ascent of Mingling Sar (6050m) in 2010/11
Rescue Operation:  Shaheen Baig was the first Pakistani to conduct a rescue operation on Lady Finger in Hunza in 1997, when he brought back the body of a Japanese climber. He was a member of a Japanese expedition to Passu peak to bring the body of another Japanese climber from camp-II from a height of 5,500m in September 3, 2003. In 2004 he participated in Magic Line Spanish expedition on K-2 to bring the body of a Spanish climber from a height of 6400m.
Awards: Shaheen Baig has received shield for scaling K-2 during Mountain Festival in Islamabad in 2005. Received K2 and Nanga Parbat Golden Jubilee shield form Alpine club of Pakistan, and also received Middle from Aga Sport Board, he has been nominated for Pride of Performance Presidential Award.
 He is the co-founder of Shimshal Mmountaineering School, and member of Alpine Club of Pakistan and Hiroshima  Alpine Club of Japan.
For expedition updates you may like to visit https://www.facebook.com/ShamsAlpine