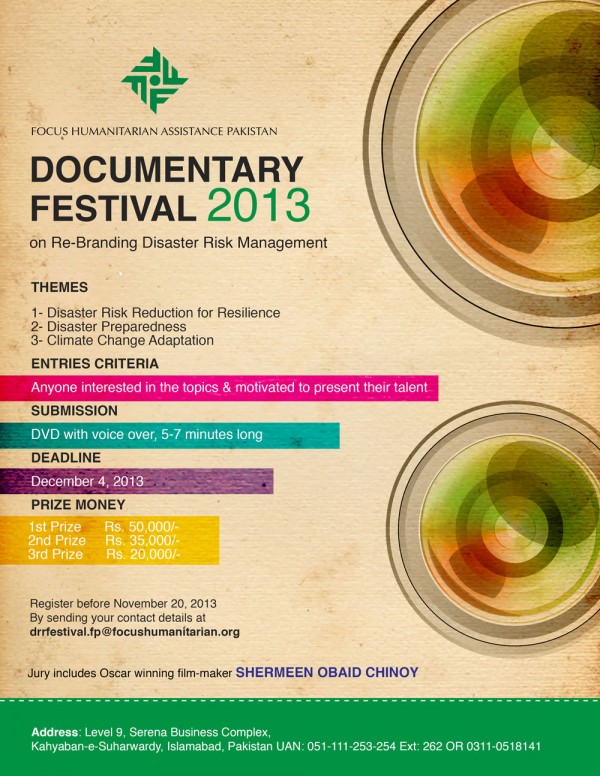 Documentaries serve as real voices and effective mode of expression in every walk of life. Being a valuable art form one cannot ignore its significance in disaster risk reduction.
As to engage youth and development sector about avenues of risk reduction, FOCUS Pakistan seeks to recognize the most innovative and non-clichéd original documentaries that revolve around 3 major themes: i) Disaster Risk Reduction for Resilience ii) Disaster Preparedness iii) Climate Change Adaptation.  The best 3 documentaries will be awarded in DRR Documentary festival to be held in December.
Various NGO's can participate in the festival and display their learning resources in the  form of stalls, against an investment of PKR 10,000.
Registrations are open till 25th November 2013. 
DOWNLOAD Registration Form