Effective water stewardship vital to address water challenges in Hunza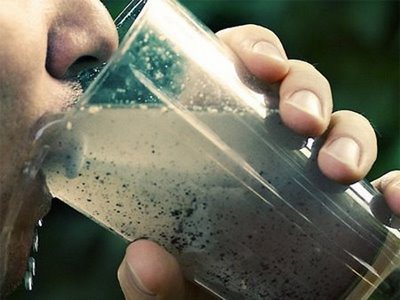 By: Ahsan Jamil
Nothing is more painful than having the resources and yet not utilizable, a treasure in an unreachable depth, good for nothing. Hunza valley experiences the same situation as far as the water availability is concerned throughout the year. There are plenty of water sources in the valley; glaciers topping the list, precipitation, river water, and the spring waters account for catering various domestic and agricultural needs and then the extreme weather temperature chips in and freezes the springs, lakes thus leaving no other option for communities except to consume contaminated, impure water of glaciers stirring a spree of epidemics and water borne diseases.
Over the years, extreme temperatures are the main reason for freezing of lakes, springs, and growing population bulge has increased the water demand in the scenic Hunza valley over the years to manifold and deprived the community from optimum water access; glaciers, lakes that account for 80% of water demand in the valley freeze with mean temperature below zero degree Celsius in almost quarter of a year.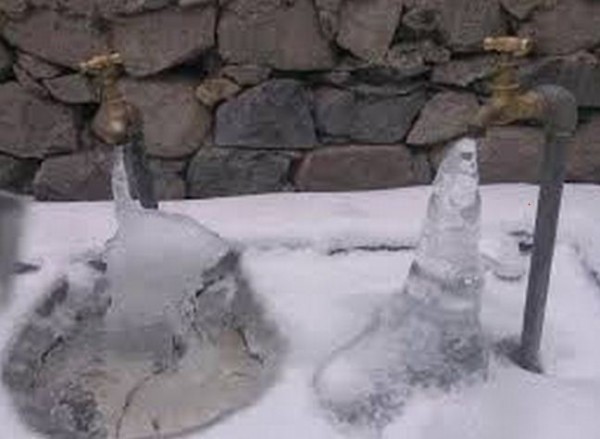 Thus, the availability and adequate access to fundamental life requisite, water, in the valley becomes analogous to a seasonal fruit that is available for a limited time span and vanishes as season passes. Consequently, communities are compelled to utilize contaminated water for household and drinking purposes thus increasing the looming threat of water borne diseases in the area.
Saif ud din, member water management committee of village Gulmit in Upper Hunza, noted various agile reasons for the water stress in the area: "When it comes to drinking water, current water sources (mostly springs) are unable to meet the increasing demand emanating from increasing population. Lack of proper channels and canals system is the major cause of water non-availability for household and agriculture. Other causes include flooding, torrential rain and GLOFs that damage water channels".
The water management authorities in the Hunza valley are skeptical to apprise about the exact statistics related to water availability and demand because of lack of study in the valley and non-availability of micro-level data, told Dr Bashir Ahmed, Senior Scientific Officer, Climate Change, Alternate Energy and Water Resources Institute (CAEWRI), National Agricultural Research Council (NARC).
Dr Bashir stressed on decadal improvement in the Hunza valley for a sustainable solution. He said, "The role of public sector investment and adopting technological solutions such as solar water pumping are inevitable to be done in Hunza to meet the agricultural demand of water in the region."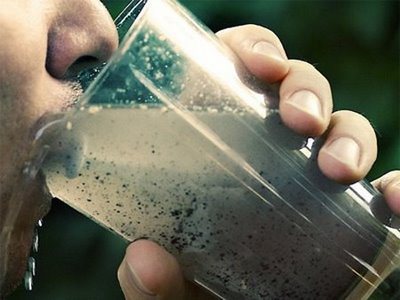 Kamran Ahmed, young social activist of Gojal Valley in Hunza emphatically expressed his concerns over scarcity of utilizable water for household. He said, "Water non-availability issue intensifies in June, July and August due to increased demand, and during December, January and February due to severe cold that freezes tap water and we are posed to acute shortage of water during that time and compelled to utilize contaminated water of the glacier to meet the drinking and household needs".
"Household chores like cooking and washing can't be done properly due to water non-availability in more than six months in a year, causing severe difficulty for the locals while increasing anxiety and depression," he added.
The threshold of challenges is even bigger than those points mentioned by Kamran. Life becomes stagnant, stale, and colorless thus devaluing the grand panoramic beauty of Hunza and pushing back the tourists due to increasing water problems in the valley.
Dilating upon the water stress challenge, Kamran violently criticized Gilgit-Baltistan government for the languid attitude and urged to address this issue before putting meek efforts that are meant for bringing no good instead of taking political mileage.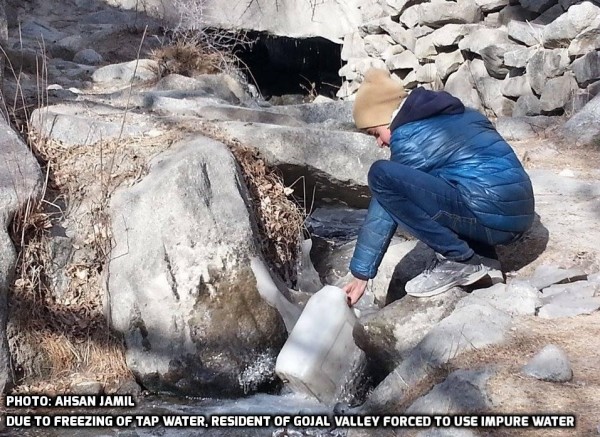 According to a report, the overall annual population growth rate in Gilgit–Baltistan is 2.61%, and the projected population is about 1.3 million, with Hunza valley population notching up to 110,000. This has put intense load on available water that has to be managed in an effective manner to attend this issue and protect it from further aggravation in coming years.
It is pertinent to mention that during the non-availability of water, communities utilize unfiltered water for drinking and household and due to that the cases of throat infection, diarrhea, skin infections, digestion problems and typhoid are continuously on the rise.
According to the experts from Pakistan Council for Research in Water Resources (PCRWR), the glacier water is infested by dust particles, heavy metals, and other water pollutants, water quality is well below the permissible limits prescribed by World Health Organization. It is attested by a study conducted by local researcher that more than 50 percent of people were affected by the water borne diseases due to use of contaminated and untreated water.
The experts propose that installation of nano-filteration techniques at the mouth of water supply could reduce the total alkalinity of Gilgit and Hunza Rivers. As far as glacier water quality is concerned, the authorities seem helpless to find sustainable solutions either due to impracticability and hard area, or the capital cost.
The Aga Khan planning and Building Services (AKPBS) under its Water and Sanitation Extension Programme (WASEP) is working for water development in the region. However, due to non-availability of funding, AKPBS often fails to resolve the water non-availability issue of the whole region.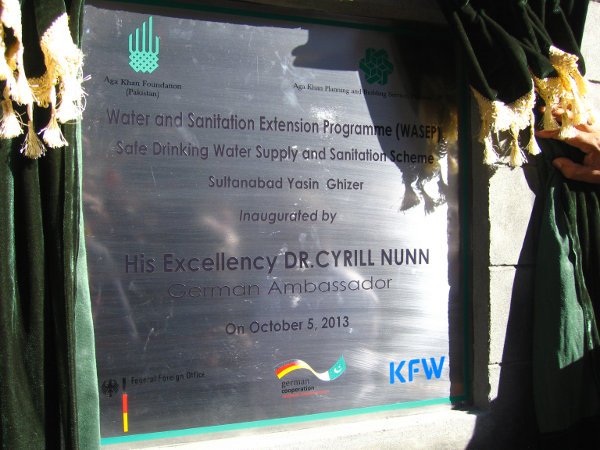 There is a need of summing up the solutions and public-private partnerships to invest in this sector and employ advanced anti freezing technologies, establishing an effective water stewardship mechanism, and creating a repository for monitoring, maintaining and updating the real time data on the water availability and demand to reorient the policies backed by accurate data.
The author is ICIMOD Fellow. He can be reached at ahsanjamil87@gmail.com