Chitral: Volunteer dies while working to clear blocked road in Sheshi Koh Village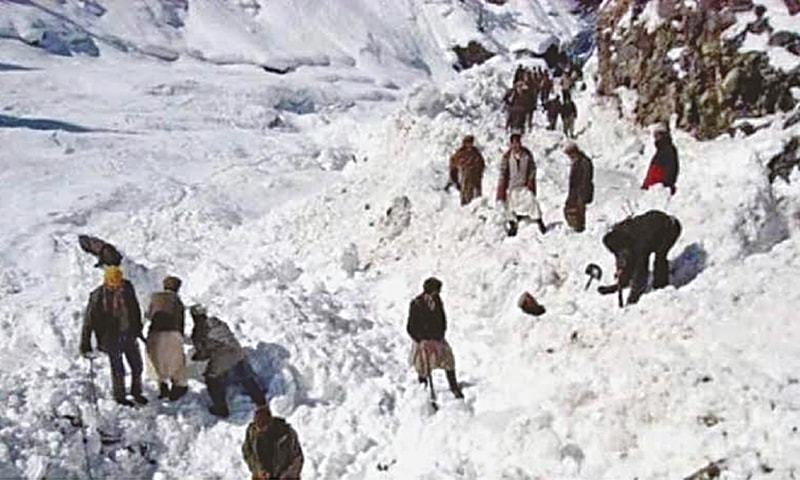 By Gul Hamad Farooqi
CHITRAL:  A man died in Sheshi  Koh village of District Chitral today, while trying to clear a road blocked due to heavy snowfall. He was providing a community service by trying to open the road on self-help basis.
Confirming the news, former Nazim (elected administrator) of Union Council Shehsi Koh, Sohran Khan said that the main road between Sheshi Koh and Madaglasht had been blocked due to heavy snowfall. The locals started working to clear the road on voluntary basis. While the work was in progress, a rock fell and hit a local volunteer named Hafeezur Rehman, son of  Jamroz Khan. The man died on the spot after being hit by the falling rock, he added.
Hafeezur Rehman, the deceased, belonged to a low-income family, Sohrab further said. He said that the loss of his life will cause great emotional and financial difficulties for his family. The local leader appealed to the federal and provincial government to support the family in distress financially.
The road to Golain valley is also blocked due to 6-feet snowfall. As a result, almost 1200 people have lost contact with rest of the district.
Naib Ameer of Jamat Islami, Akhunzada Rahmatullah,  from Golain valley told this scribe that the road to the valley has been blocked for all type of vehicular traffic after very high snowfall. He said that there is acute shortage of edible items and medicines in the valley.
He added that four women and five aged men are sick and stuck in the valley. The religio-political worker appealed to the authorities to dispatch relief teams to the valley and evacuate the stranded patients.