Training workshop about wild black cumin held in Laspoor Valley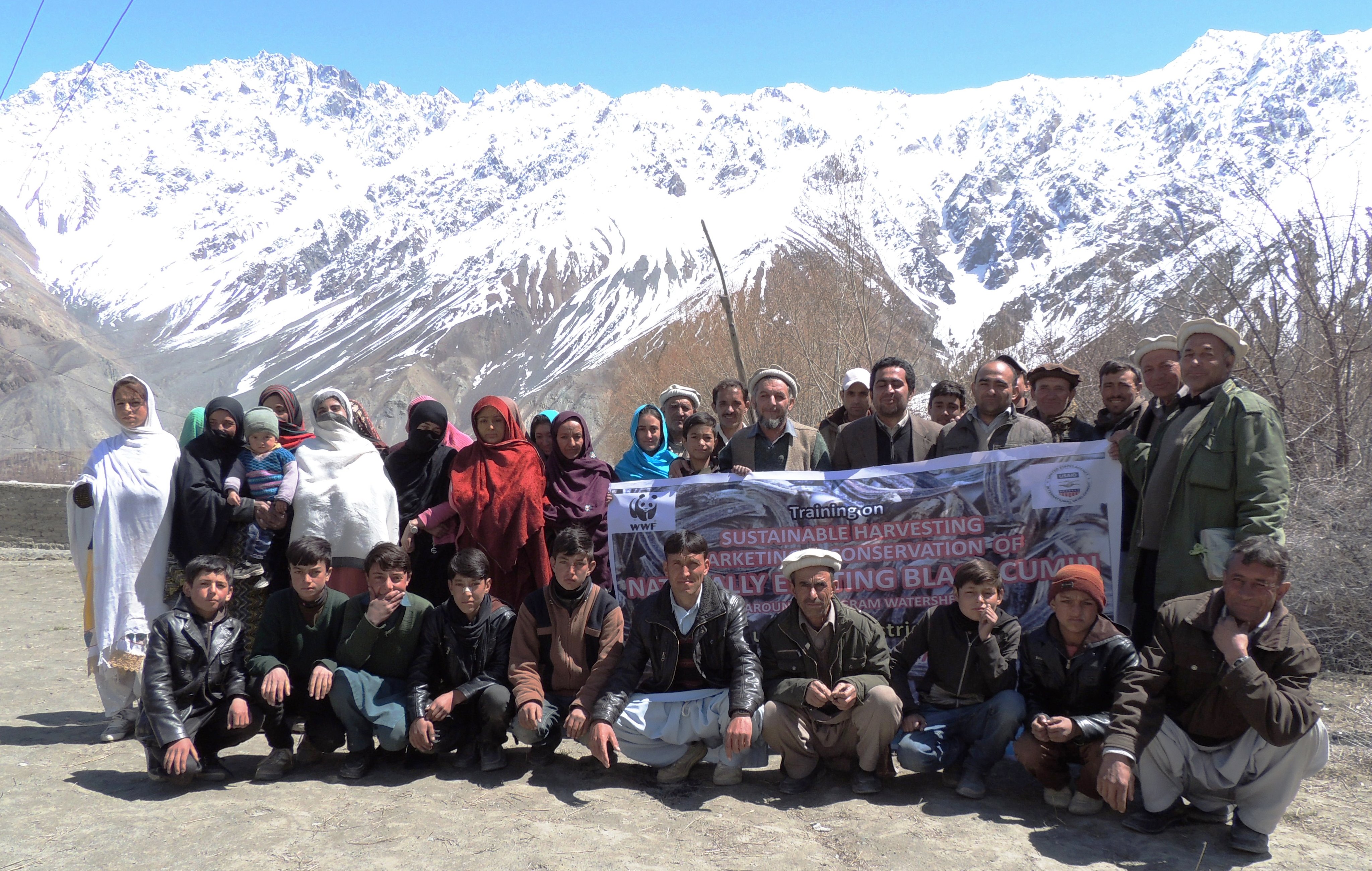 Kashif Shahzad
Chitral: A training was imparted to 50 persons engaged in the collection of wild black cumin locally known as Zeera siah by World Wide Fund for Pakistan Chitral with collaboration of Directorate of Non Timber Products, KP Forest Department Chitral in Laspoor Valley.
Mr. Said ul Islam WWF Pakistan Chitral while talking the session said that Black cumin naturally exists in the Phargram watershed area which has potential to become a cash NTFP crop for the locals living around the area but unfortunately due to mismanagement and giving less attention by the locals the regeneration of black cumin is mostly lost during livestock grazing and the people lost the potential resource which may one of the alternative way of livelihood support. He said that the wild black cumin will shortly be developed into a full-fledged source of employment and will provide a potential source of deriving their livelihood thereby reduce the rate of unemployment in the area.
Mr. Ajaz Ahmad from Directorate of Non Timber Forest Products KP Forest Department said that the continuous increase in human population and free grazing in the area were resulting in the loss of black cumin. Besides, he said that the escalating demand for the species had also led to over-harvest of the plants.
The local communities were trained in sustainable harvesting of black cumin collection, its propagation and marketing.