Northern Pakistan Must Prioritize Clean Energy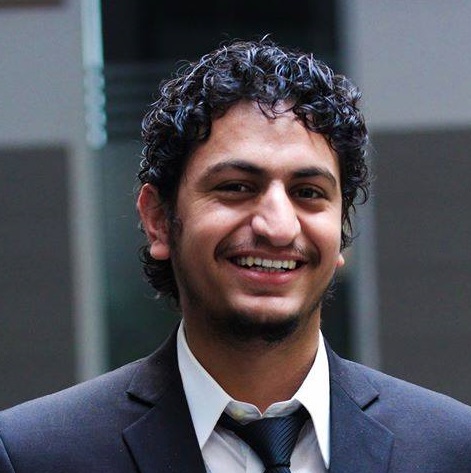 By Abdul Wahid Khan
China Pakistan Economic Corridor (CPEC) is the next huge aspect of globalization that is going to hit Pakistan soon with the northern part of the country to be the first exposed territory to the project. CPEC is creating a huge hype in the name of development and changing the economy of the region and Chinese government's investment in Pakistan via its development of Pakistan's energy potential. In terms of figures, China will spend 2.8 billion dollars for developing four coal-fired stations with a capacity of 1,980 megawatts and 2.2 billion dollars for two coal-mining blocks in Thar. As much as this all sounds like a golden era that we are entering, we must remember that the northern area of Pakistan in specific while Pakistan in general must always stick to clean energy policy for making any kind of power plants or other developmental work.
I do not think it is a question anymore why Pakistan needs to invest more in clean energy and how important it is for the northern areas. Coal and oil, when burn, release sulfur dioxide gas which causes breathing problems for living creatures and highly contributes to acid rain. Extraction processes can generate air and water pollution, and harm local communities. Transporting fuels from the mine or well can cause air pollution and lead to serious accidents and spills. When the fuels are burned, they emit toxins and global warming emissions. Even the waste products are hazardous to public health and the environment.  Of the three fossil fuels, for a given amount of energy released, coal produces the most carbon dioxide and it would be a very strange step to promote coal energy.
Dr. Nadeem Javaid, chief economist Government of Pakistan, while speaking on the topic of "CPEC and Socioeconomics" on February 7, 2017 in KSBL, Karachi made some comparisons which are highly dreadful. His presentation suggested that the current fuel mix has 31% coming from Hydel and there is no contribution of coal as such, but with the coming of CPEC; the redistribution would include 20% "imported" coal and the fuel mix in 2019-20 will have a reduced share of Hydel to about 26%. This distribution is frightening because China wants to reduce its own coal use and would export the bad quality coal to Pakistan because they need to get rid of them. Pakistan is already going through many economical crises and importing coal for an increase of 20% will be a silly decision to make. This shows that opting for coal energy will be a disaster to our economy, people lives and most of all; the environment. The northern area, being at the top with enormous number of glaciers, is highly vulnerable for climate change and natural disasters and we need to prioritize our safety and the safety of our environment before anything.
Pakistan definitely has a huge crisis of energy and it is very important that the issue be solved by taking wise decisions. A sustainable energy plan for Pakistan should not be overshadowed by the lust of development of mega projects like CPEC and the leaders have to think through before agreeing to any agreement which can risk the country. It is very easy for Pakistan to opt for clean energy as compared to other countries because of the low taxes on clean energy. There is no tax except 7% advance income tax on dividends and even that has been waived in some cases. And both the wind and solar resources are of higher intensity and quality, with higher capacity factors of 35% and 19% respectively, only second to the Middle East, Australia and parts of the United States. Despite these favorable conditions, if we opt for coal energy, we will definitely regret it few years along the lines just like China or any other developed country which did massive investment on non-renewable energy. California is trying to shut down some coal power stations because of the negative impacts now, and Pakistan has to learn from such events around the world.
This article is just an attempt to get us all start thinking about the energy plans that our country is making and the civil society must raise voice for clean energy. The northern part of Pakistan is the most vulnerable to climate change and is at the start of CPEC, and we need to make sure that the greed of development does not overshadow the bigger nonrenewable energy resources. Our leaders should come forward and look at the energy plan implemented in the area very carefully and approve any plan after looking at the cost and effects. The northern areas have huge water reservoir which Aga Khan Rural Support Program (AKRSP), Sarhad Rural Support Program (SRSP) and other international institutions have been using for hydel power stations and have been highly successful. Solar energy has emerged at a very high rate after the floods in Chitral and Hunza as people are using solar panels for electricity purposes and the energy can be used for mega production purposes.  Clean energy is no more a choice but it has become a necessity for the sustainability of environment around the world. Pakistan has the natural resources for hydel, wind and solar energy and there is no point that we fall under the coal energy policy.
The writer is a student of Social Development and Policy Program at Habib University Karachi and is currently taking Summer school course on Energy and Society from University of California Berkeley. He tweets at wahidkhanz and blogs at wahidzeerak.blogspot.com.