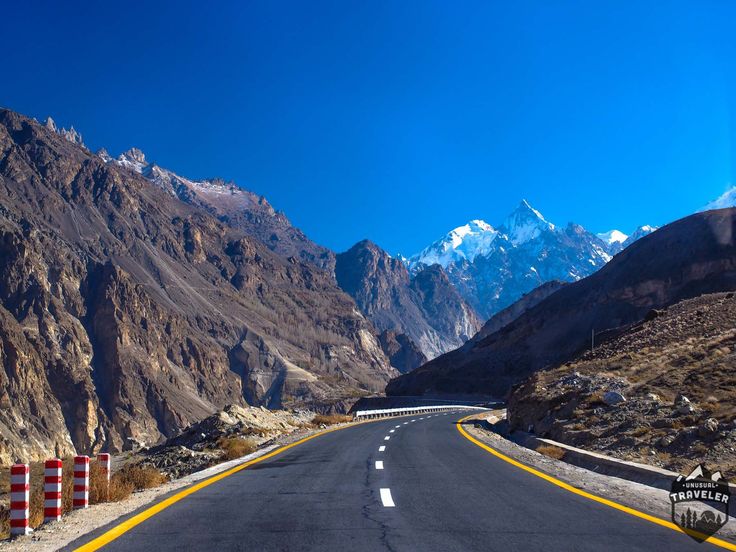 Anita Wilson
GILGIT-Baltistan is a precious stone of Pakistan. Apart from its natural beauty the region also holds significant strategic importance. GB is bordering with Afghanistan (North), China (Northeast), Azad Kashmir (South), Indian Occupied Kashmir in (Southeast), KP (West). It got freedom on 1 Nov 1947 right after the independence of Pakistan. It remained an independent state for sixteen days. On 16 Nov 1947, it was given under the control of Pakistan and in this way it became part of Pakistan.
GB is popular for its sky touching highest mountains and glaciers. Five of the 8 thousanders and 50 peaks above 7000 meters are found here. World's second highest peak K2 (Mount Godwin- Astin) and Nanga Parbat are lies here. Three of the World's longest glaciers Biafo Glacier, the Baltoro Glacier and the Batura Glacier are also found in GB. These peaks attract the mountaineers from all over the World. Many mountaineers have lost their lives while mountaineering. The schools are opened to train the locals in Mountaineering skill.
These Glaciers are the main source of water. Rivers are flowing from these glaciers. Beautiful waterfalls are seen everywhere. The melodious sound of these waterfalls gives internal satisfaction to viewers. The movement of blue color water in streams looks like a moving snake on the land. Rivers are also the main source of power generation. In GB electricity is generated by this water. Rivers is the cheapest source of power generation.
Hospitality is a tradition of G.B inhabitants. They are peace-loving and caring people. People are highly educated. They have a great value of education, therefore, many private and government schools established to educate people. But due to the lack of universities, students move to other cities for higher education. For this purpose, they need to travel either by air or road. The chief problem is transportation. Flights always depend on weather conditions, which are often not suitable for flying. As a result, flights are often cancelled.
If students travel by road, it takes minimum 23 to 26 hours to reach Islamabad from GB and it takes the same number of hours to return. Apart from the long duration of the journey, a travel by road is also risky as the Karakoram Highway is carved out of Rocky Mountains. Besides, the KKH is often blocked because of weather conditions. There is also a possibility of attacks on buses by terrorists, who kill people on the basis of sect and religion. Gilgit Baltistan has a large experienced of sectarian violence, but our current leadership has failed to address this curse in the right direction. There are many issues like corruption, nepotism, bad governance and development projects yet to be solved but I think the current tested and failed leadership cannot resolve these issues.
The charming beauty of Gilgit attracts foreign and local tourists. In summer season tourists from other parts of Pakistan, move towards GB to enjoy natural beauty. Hotels, government, and private guest houses are filled with tourist. Tourism is the main source of income for locals. They run private guest houses and earn money. This money is mostly used for education. Almost new generation is getting an education in down cities and this money is sent to them. Every year flow of tourist is increasing these for construction is also increasing. Beautiful gardens and fields are turning into guesthouses, motels, hotels, and restaurants. Trees are cut down and huge buildings replacing these. This is an alarming situation for the natural beauty of GB.
This is the responsibility of local government and other NGOs, who are working for the conservation of natural resources. Water management, tourism department, WWF, legislative departments and local NGOs should take initiative to control the problems. There should be proper dispose system for garbage. The government should control the random construction of hotels and guesthouses. Although local government is working to promote touristic department along that they should consider their environmental problems also. GB is full of natural resources should be proper conservation system. Local masses should also play their role to clean their environment. If the natural resources and the natural beauty not preserved than our coming generation will not be able to enjoy these resources.
Despite so many striking features, why is this region still far behind other countries, considering its natural scenic beauty? The problem lies in the poor projection and promotion of this destination. The issue of poor infrastructure, accessibility issues, and security conditions in the past have also deteriorated G-B's image further. However, in reality, a lot of work is in progress to resolve these issues. We just need to work hard to change the poor conditions.
— The writer is freelance columnist based in Karachi.
Email: anitawilson133@gmail.com
Originally Published at Pakistan Observer