KARACHI: The inspiring story of Safira Bibi, who born blind in Yasin, Ghizer and became the first blind student from Pakistan to attend the yearlong Youth Exchange & Study (YES) Program in USA Safira is now utilizing her learning in USA to reduce the sufferings of the visually impaired children...
Read more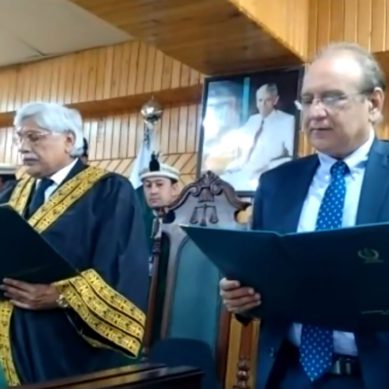 GILGIT: The Chief Judge of Supreme Appellate Court Gilgit-Baltistan Justice Rana Mohammad Shamim administered oath of the office to Javed Jahangir as Auditor General of Gilgit-Baltistan. The oath taking ceremony was held at Supreme Appellate Court Gilgit. Chief Minister Gilgit-Baltistan Hafiz Hafeez Rehman, Chief Judge Chief Court GB Justice Wazir...
Read more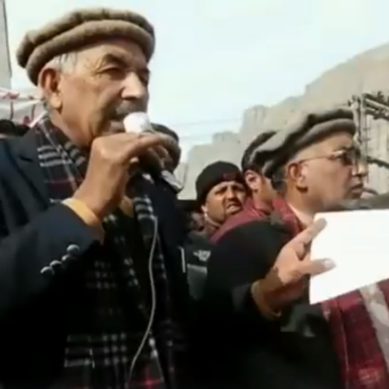 SKARADU: The Government of Gilgit-Baltistan has withdrawn local taxes. Traders and Awami Action Committee Postponed Strike for one month to give government more time to amend the adaptation act 2012 under which Gilgit Baltistan Council has imposed taxes. The notification issued on 25th November mentions that the Chief Minister has...
Read more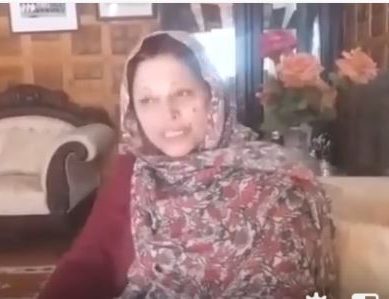 CHILAS: An exclusive interview with leader of PML-N Women wing Diamer and Social Activist Farhat Gul about economic and political empowerment of women in Diamer district Report prepared by Shireen Karim and Kiran Qasim
Read more