Petroleum crisis affecting Gilgit-Baltistan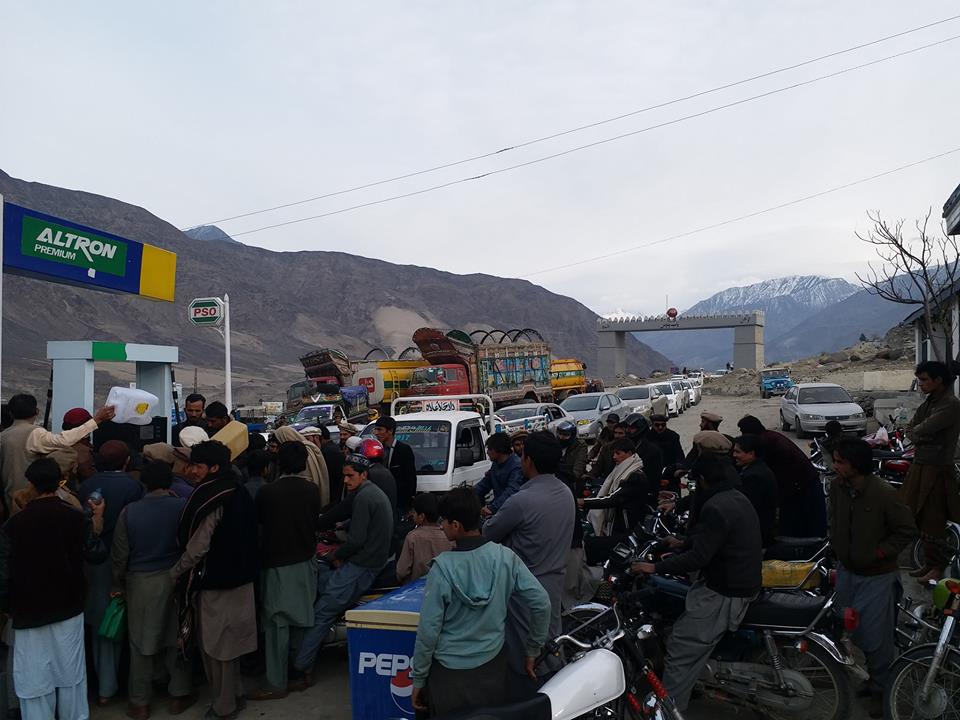 GILGIT: The people of Gilgit-Baltistan have started facing severe shortage of fuel due to the strike called by All Pakistan Oil Tankers and Contractors Association (APOTCA).
APOTCA had stopped oil supplies on December 18 to Gilgit-Baltistan, Chitral and Azad Kashmir demanding increase in freight charges.
Chief Minister Gilgit-Baltistan also held talks with oil tanker association but the owner have refused to restart the supply unless the government issue notification for new freight rates.
Watch the Video Report Prepared by Farman Karim Baig