Reckless driving causes another accident on KKH, seven people injured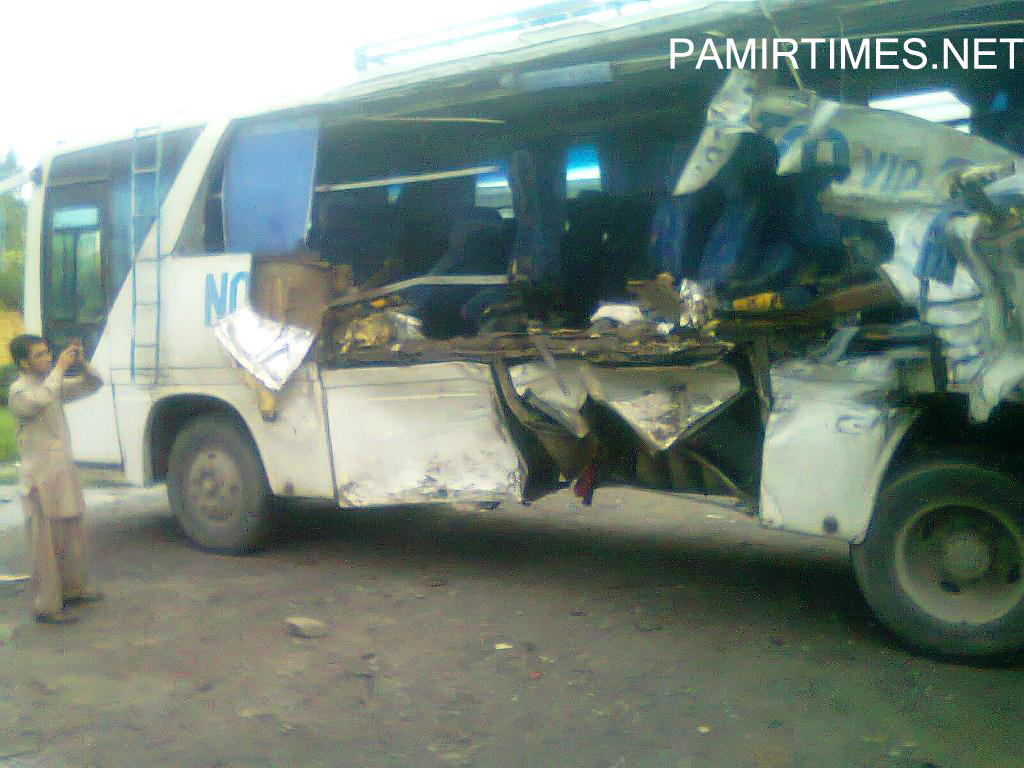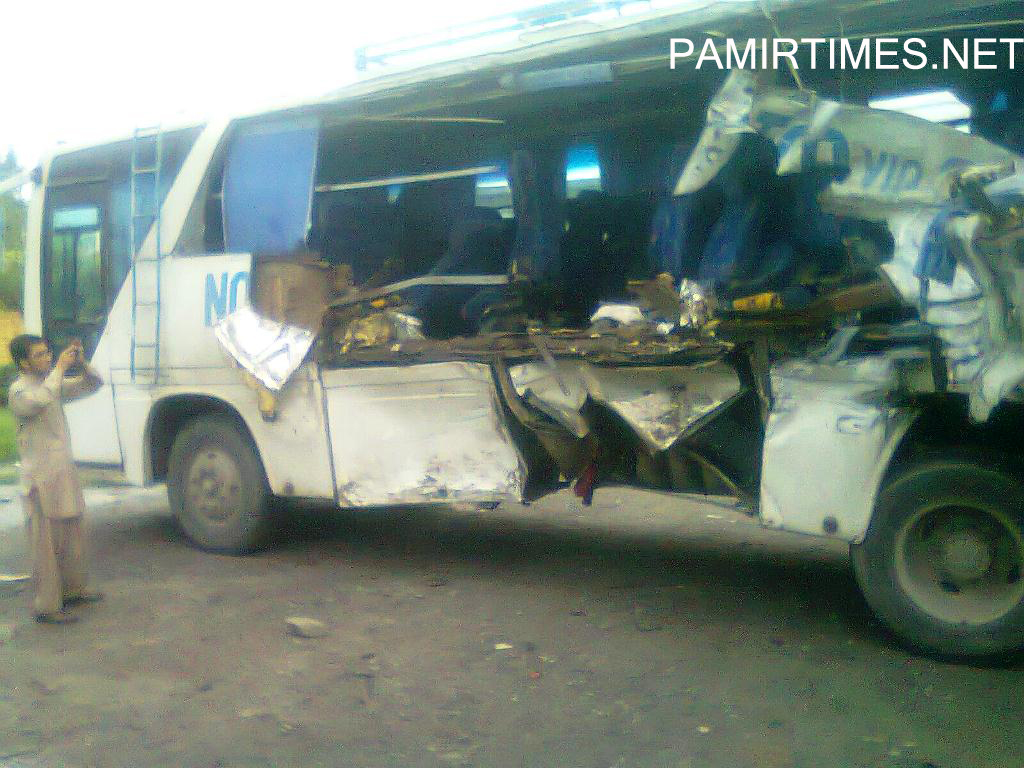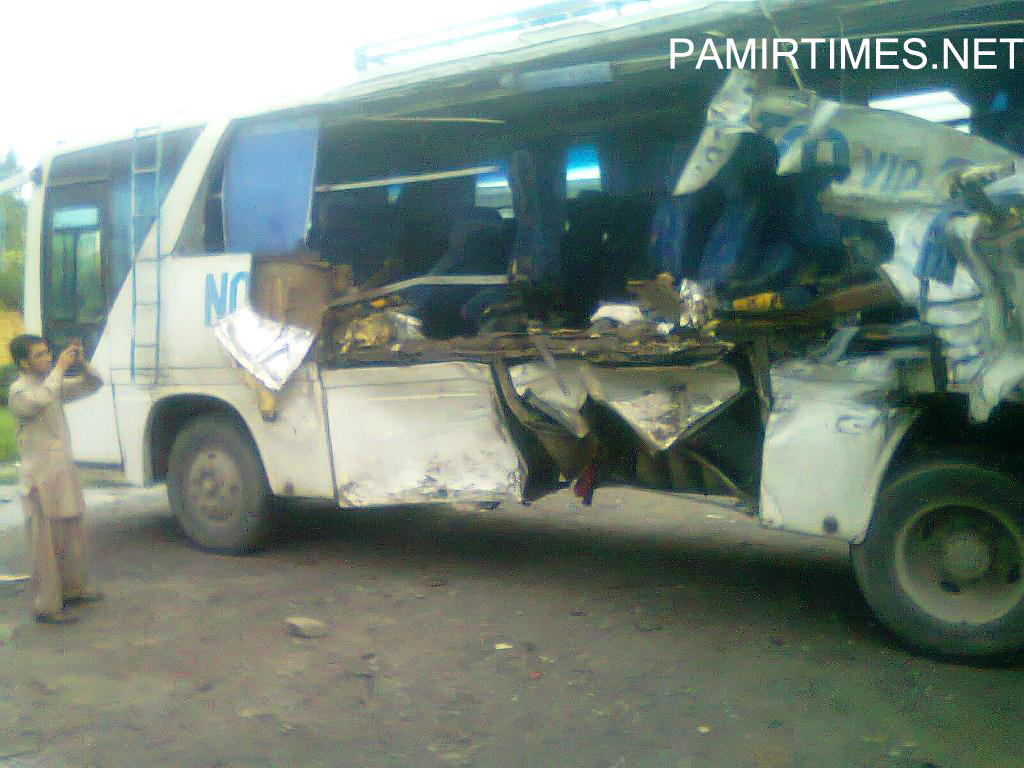 Our Correspondent
Islamabad, September 7: A NATCO owned bus coming from Gilgit collided with a truck this morning near Haripur at around 5 O'clock. At least seven people were injured due to impact of the collision. Middle portion of the NATCO bus was also completely destroyed.
One of the persons was seriously injured.
According to an eyewitness, two trucks had collided on the KKH near Haripur early this morning and one of the damaged trucks was in middle of the road when it was hit by a bus coming from Gilgit.
The passengers said that the accident was caused by careless driving. The driver has, however, said that he was unable to see the truck in middle of the road due to dense fog.
There has been a sharp increase in the number of accidents on the KKH during the last two weeks.