Banners about Gilgit-Baltistan's issues placed outside UN office in Geneva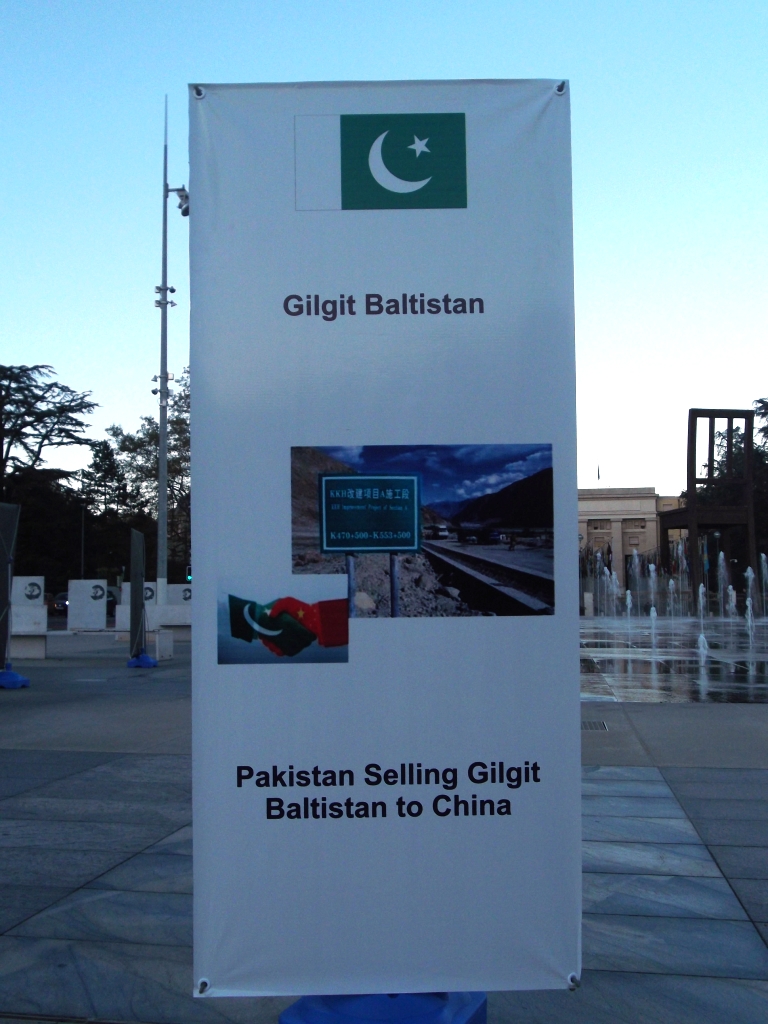 PT Report
Geneva, October 31: Six banners were placed at the entrance of the United Nations Office in Geneva (UNOG) yesterday on the day of the Universal Period Review of Pakistan.
Names of organizations or individuals were not written on the banners, making it difficult to identify those behind this 'advocacy' effort. Three similar banners placed outside the UNOG building were related to rights violations in Balochistan.
The banners contained messages and photographs related to the alleged injustices committed by Pakistan in Gilgit-Baltistan. They also contained messages saying that Pakistan is "selling Gilgit-Baltistan to China" and installing "military towers" in the region.
On one banner a portrait of nationalist leader, MLA Nawaz Khan Naji, had been printed, with a message against "forced accession".
The banners were spotted and shared by Gohar Abbas, a CNN field producer hailing from Gilgit-Baltistan, who is currently in Geneva to cover the UN sessions. Gohar said that his efforts to identify the people behind the banners were not fruitful.
China has invested heavily in infrastructure development in the Gilgit-Baltistan. Currently, a number of Chinese companies are working in the region on projects like expansion of the Karakoram Highway and construction of Hydro power projects, among others.