International Mountain Day celebrated in Astore Valley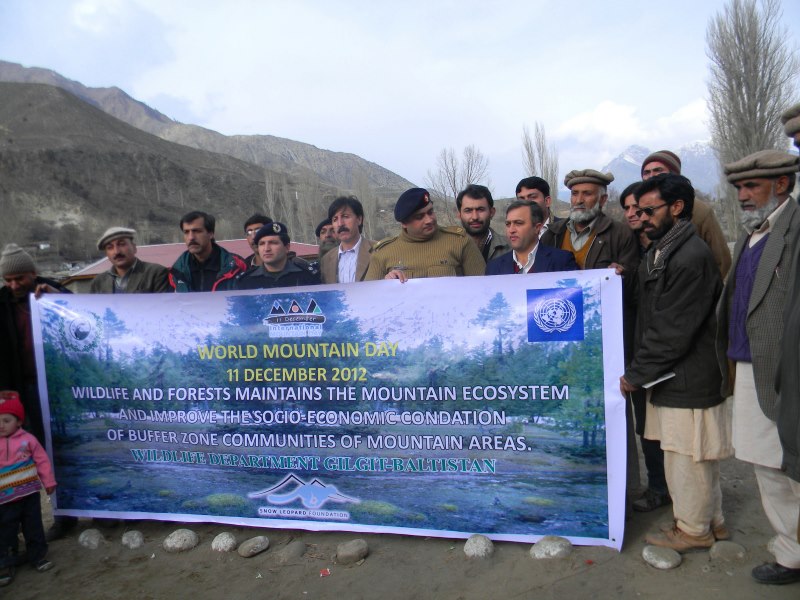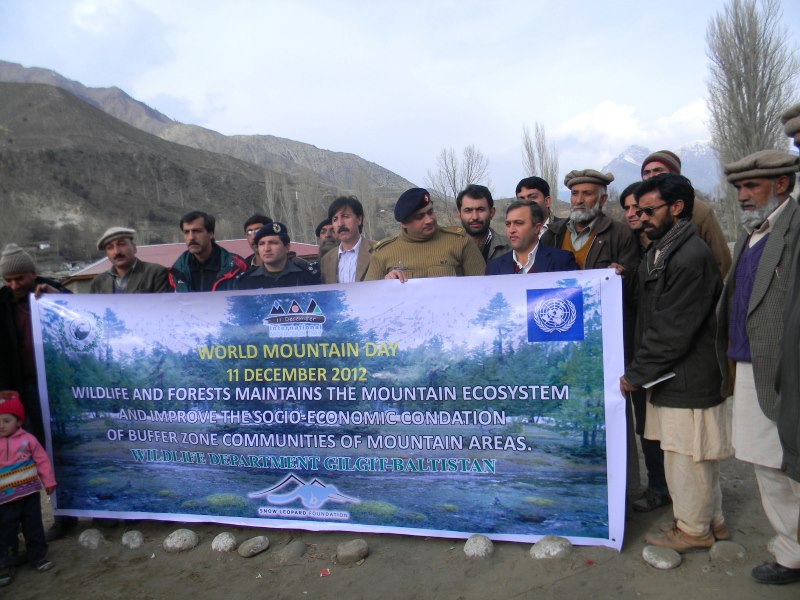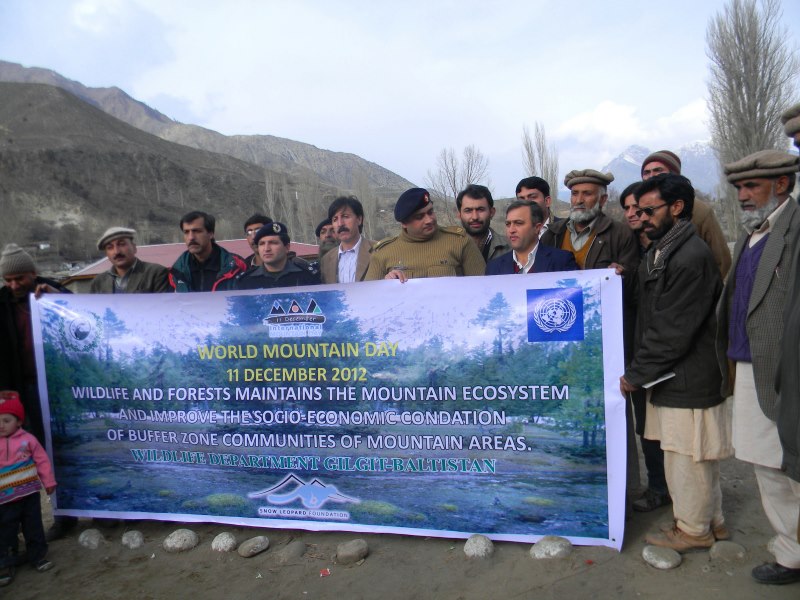 Hussain Ali
Gilgit: The international Mountain Day was celebrated in Astor district under the aegis of GB Wildlife Department and Snow Leopard Foundation-Pakistan, in collaboration of One UN project. Astor was decided as event venue because this is the most ignored district regarding to awareness campaigns about mountains, wildlife and other natural resources, despite this fact that this district is home to some of endangered species viz., Astor Markhor, Ladakh Urial, Himalayan Mush deer and Snow Leopard besides these species Astor is famous for its pastures and medicinal plants. These faunal and floral assets make the moutains of Astor more valuable than others.
International Mountain's Day this years theme was "Celebrating Mountain Life" a declamatory contest was arranged between four leading schools of Astor district. The students highlight different aspects values and importance of mountains to their life.
The Chief Guest of the event was DC Astor Mr. Momin Jan share the importance of mountains and praised the GB wildlife Department and Snow Leopard Foundation-Pakistan for hosting the event in the ignored district of Astor. Other dignitaries to the event were. SSP, AC of the Astor district.