Scarcity of clean drinking water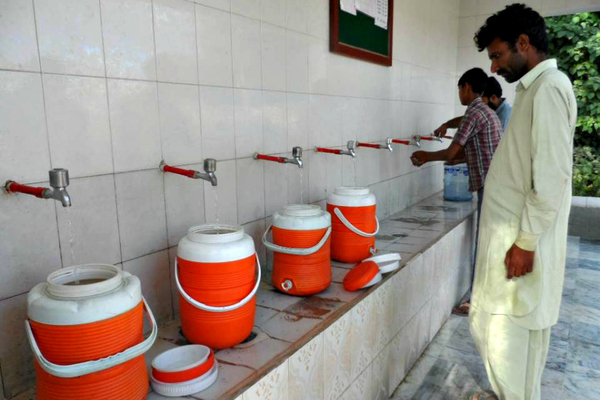 By Engr. Sikandar Shigri
Every one of us is well aware of this well-known quotation "Water is Life" and no one can deny the importance of water in our life. What if this water becomes deleterious to your life and it engenders death rather to give life?? One such scenario can be observed in " Muhallah Marapi" of  my beautiful mother land  Shigar, where the dwellers have no availability of pure drinking water. The residents are to go far away from their houses in search of pure water. Even in this cutting edge technological and modern era the people are deprived of the basic necessities of life.
According to the 1998 census the men population was 2096 and that of women was 2038, means that the grant total population was 4134. One can easily guess the current population after two decades from the figure of the 1998 census report. Secluding few people the whole population is facing this problem. There is water pipe line system installed but unfortunately it supplies unhygienic and filthy water. There is no proper filtration system or chlorination system to make the water drinkable .The pipe line is just connected to the river flowing from glaciers. God knows what is the chemical composition of that glacier melted water?? what is its "PH"?? Whether it is drinkable or not??? No one bothers to pay heed towards this major issue. As for as the physical condition of the  water is concerned ,it  contains that much sand and mud, if a bucket is kept under the opened water tap for half an hour one can observe  1/3rd of bucket filled with sand and mud.
The folks are compel to drink this unhygienic and filthy water. As the consequences of the usage of this water majority of the population have stomach problems. Every third person have appendices. Water is the most important constituent part of our life.  Many health factors are associated with water. If the water that we are drinking is not pure then definitely the heath will automatically be at risk. And if the health of any nation is at risk then how the people of that society contributes towards its development and prosperity.
This is an appeal to the high authorities, political leaders and concern departments to take necessary steps to solve this issue and save the life of people.