Outcomes of the long march saga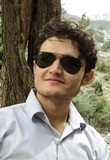 Rashid Ali Haideri
With the announcement of a declaration named as 'Islamabad Long March Declaration' between government & Dr. Tahir Ul Qadri head of Tehreek Minhaj Ul Quran International late on 17th Jan, the whole saga of Long March came to an end. This whole process of Long March followed by a Dharna (mob procession) ended on the same note as other traditional political processions which start with allegations, awful nicknames and what not and end with all of them hugging and appreciating each other. But on a very distinct side this whole series of events have an altogether different & positive impact on the whole society of Pakistan. This Long March proved to be an event which depicted a true picture of peaceful Pakistani citizens alongside helping democracy strengthen its roots in our beloved country.
When this long March was started from Lahore on Sunday 14th March 2013, many speculations were raised on Dr TahirUl Qadri and his motives. I'm not going talk about them so let them whatever (as even today after the successful and peaceful end of the Long March those suspicions may still be unanswered to some extent) but this ended with everybody speaking good about the organization and peaceful nature of the procession. Unfortunately countries like ours where there are a hell lot of problems from small households to the federal government, we aren't used to be peaceful especially in processions which are against the government but this Long March changed all that. We experienced a procession, rather a huge one, remained peaceful over the course of almost a week. This helped depict a good image of Pakistanis in the foreign world as this Long March was followed throughout the world. We are thankful for Tehreek Minhaj Ul Quran International and Tahir Ul Qadri for changing the history.
In addition to depicting a positive picture, this Long March also helped the democracy strengthen its roots. It was only due to this March that all the political parties inside and outside of Parliament came out on a single page in favor of free and fair transition of democracy. The hype which this LM has created will hopefully be a force for the government to hold national elections on the given time like some 8 weeks from now. Though at the start many people said that this LM is back supported by military and establishment (even now in view of many people this questions still needs to be answered) but now after the whole process I can easily say that the military and establishment got a very strong reply from all and sundry that today there is not any place for you now. Thanks to #LM!
Moreover, talking about the essence of the demands of this Long March, there may be opposing views but for me the most important of them is the application of article 62 and 63 of constitution and deciding on using 30 days for scrutinizing the nomination forms of applicants. Here I must say that in the principal, article 62 and 63 may be very difficult to evaluate. For instance, how could one qualify one as a good Muslim and another one was a bad or how can one practically measure the moral character of anyone? But the hype created by all the spirited speeches by Dr Tahir Ul Qadri it can be hoped that the common people will make a good decision on whom to vote and whom not to? This is also an important and positive outcome of this long March.
As a whole there may be different point of views about the outcomes of this Long March, for me it has given a very good message to the outer world regarding peaceful Pakistanis and especially about bearded male and veiled Muslim Women. This also helped democracy and made one thing very clear that we'll have the much waited, much needed transition of power well on time besides sidelining the military and establishment for good. Thank you Dr Tahir Ul Qadri. Thank you Long March!
The contributor is a student at LUMS. He hails from Nagar Valley.