PTDC employees continue protest in Gilgit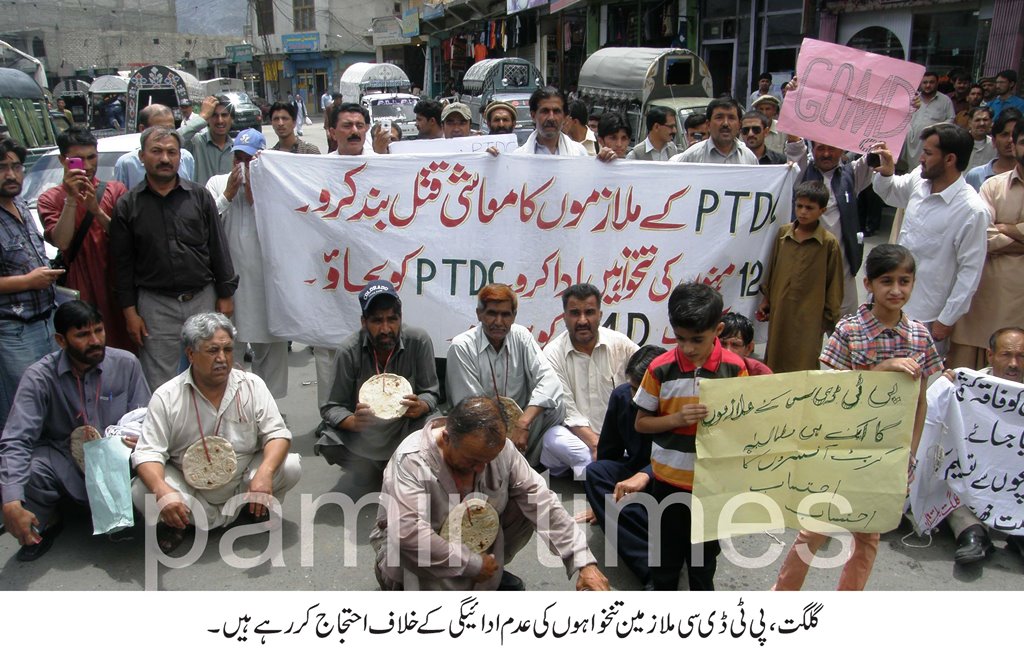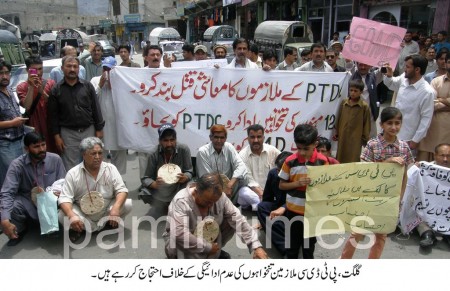 Tahir Ali
Gilgit, July 2: The employees of Pakistan Tourism Development Corporation (PTDC) have been protesting against the management for more than a week, demanding provision of salaries, which, they say, has not been paid to them for more than a year now.
Yesterday the protesters came out on the roads, "Naan" (bread) dangling around their neck with the help of strings and hooks, to show that they were facing difficulties in meeting their food expenses.
One employee also tried self-immolation but he was stopped by the people present at the site.
No attention has been paid to the fate of the employees by representatives of the regional government, or the higher officials of the PTDC, despite of the ongoing protest.
There are reports that the federal government is planning to handover management of the PTDC tourist facilities located in the region to the Gilgit-Baltistan government.