Travel diary: Love river deep, mountain high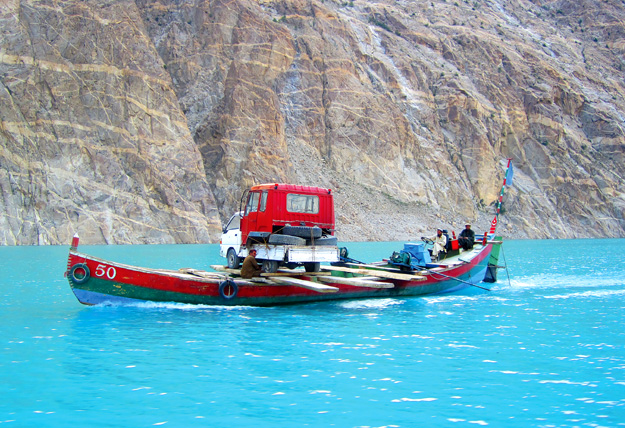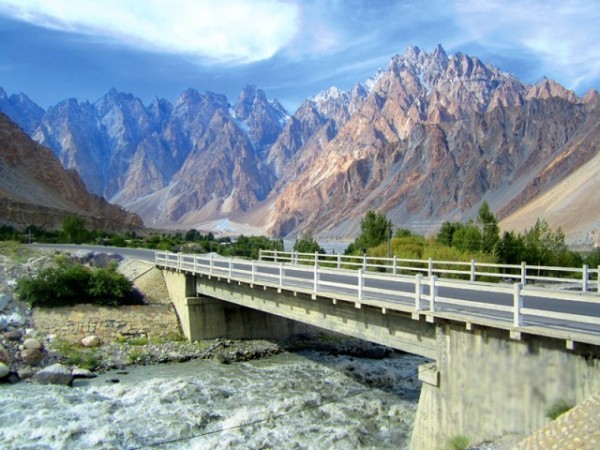 Hunza Valley, a trekker's paradise, combines the romance of hiking through a former princely state with thrill of conquering peaks as high as 25,551 feet.
As the name suggests, these cascading peaks fall like symmetrical cones, rather like the structure of a cathedral. Crossing Attabad Lake, one arrives in Gulmit and hitches an hour-long ride to Pasu over to the treacherous Pasu Glacier. Glacier Breeze, a local restaurant, offers stunning views of Cathedral Peaks and Pasu Glacier – both a trekker's paradise.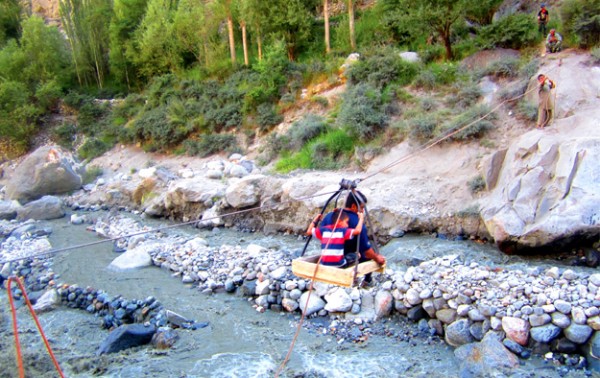 A father and son crossing the river in a rudimentary trolley pulled by men on both sides. PHOTO:  AAMNA LATIF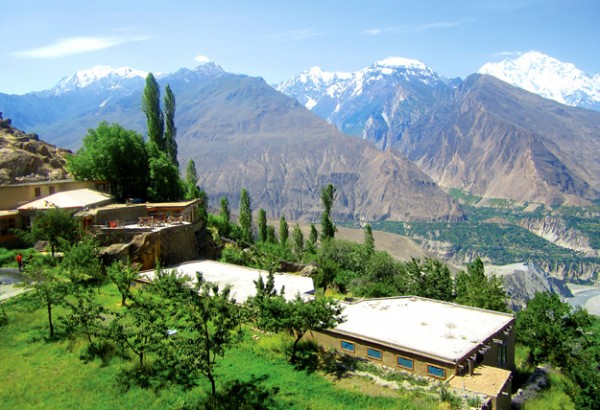 In Duiker, a 45-minute car ride up from Karimabad, the motel offers a 360 degree view. Here, the majestic Rakaposhi (right) and Diran Peak (centre) can be seen in the background. PHOTO:  AAMNA LATIF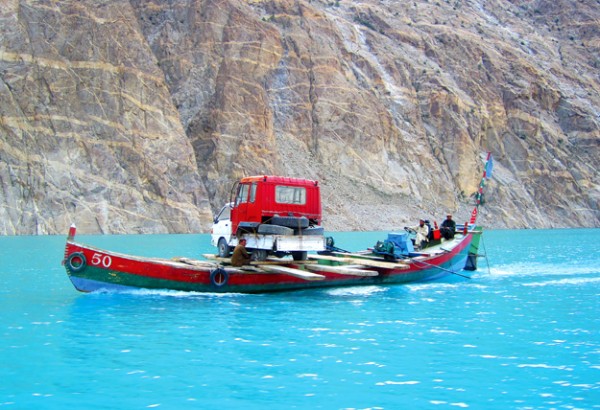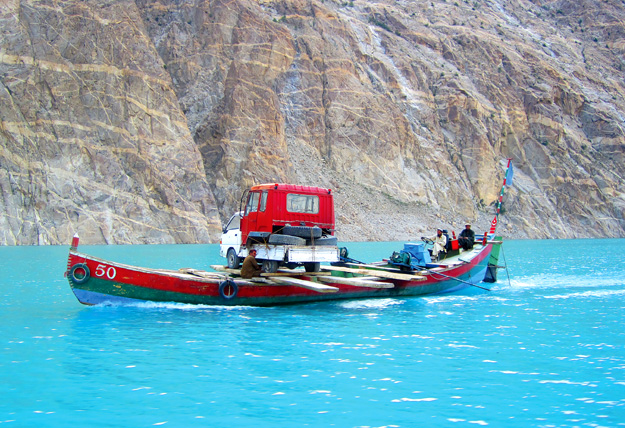 In January 2010, a landslide created this barrier lake which measures 328 feet in depth and spans almost 20 kilometres, cutting off access to Gojal Valley. PHOTO:  AAMNA LATIF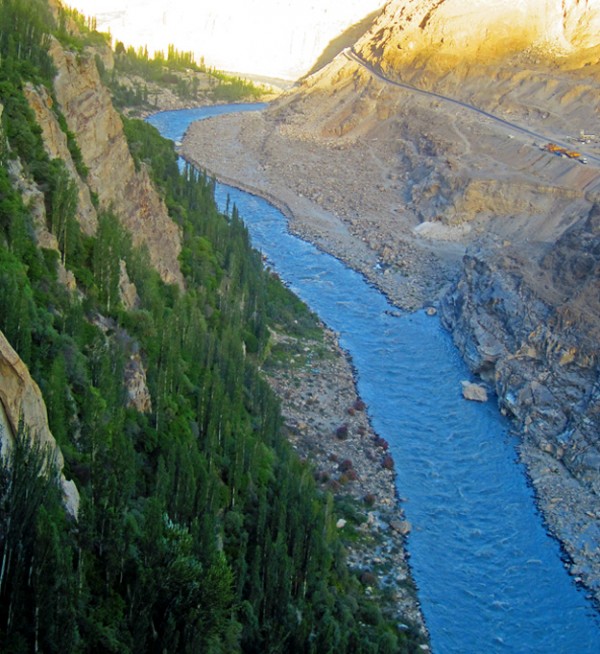 The Mirs of Hunza spend many a summer here. The fort, built on the edge of a cliff 800 years ago, has undergone renovations and has received the 2011 Unesco Asia-Pacific Award for Cultural Heritage Conservation. PHOTO:  AAMNA LATIF
Published in The Express Tribune, September 2nd, 2013.