Chinese ambassador visits Gojal Valley, upper Hunza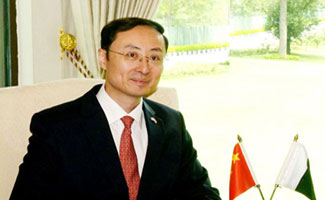 PT Report
Gulmit, October 15: China's ambassador to Pakistan Tuesday visited Gulmit, the Tehsil headquarters of Gojal Valley,in the upper Hunza region of Gilgit-Baltistan. On his arrival in the village, the Chinese envoy was welcomed amid pomp and show by the local people. A luncheon was also offered in his honor at a local hotel.
The ambassador in his speech at a gathering said that he wishes to develop Gulmit as a "model village". He emphasized the importance of developing communities in the border region, terming it to be in the interest of both the Chinese and Pakistani governments.
The ambassador announced provision of ten scholarships for students belonging to the Gojal Valley for university level education in China. He also donated one lac rupees for a local organization.
The ambassador's visit to the region are considered to be part of an effort to raise local level support for mega development projects aimed at promoting Chinese economic interests in the region. Before coming to Gulmit, the ambassador has visited Karimabad in Central Hunza, Gilgit and held dialogues with key government officials.
The talk of development projects and their impact on the lives of the ordinary people is growing with each passing day in the region. Some call it an inevitable reality from which the people can and should benefit. Others are skeptical due to various reasons, including the undecided constitutional status of the entire region currently under the control of Pakistan.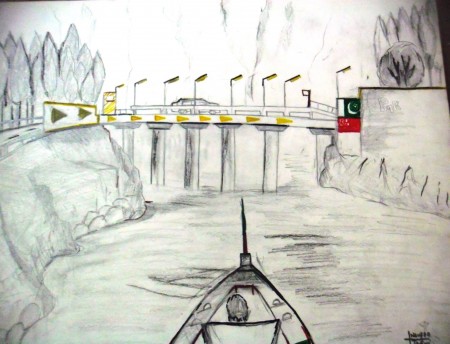 China has been busy constructing roads, tunnels and bridges in the region for several years. In the future there are plans for construction of a railway track and laying of a gas pipeline. All these projects will be passing through the region. Many people fear that the projects might adversely affect the lives of people in the region, by destroying the environment and disrupting the indigenous way of life.