Mehfil-e-Mushaira arranged by GB Writers' Forum in Karachi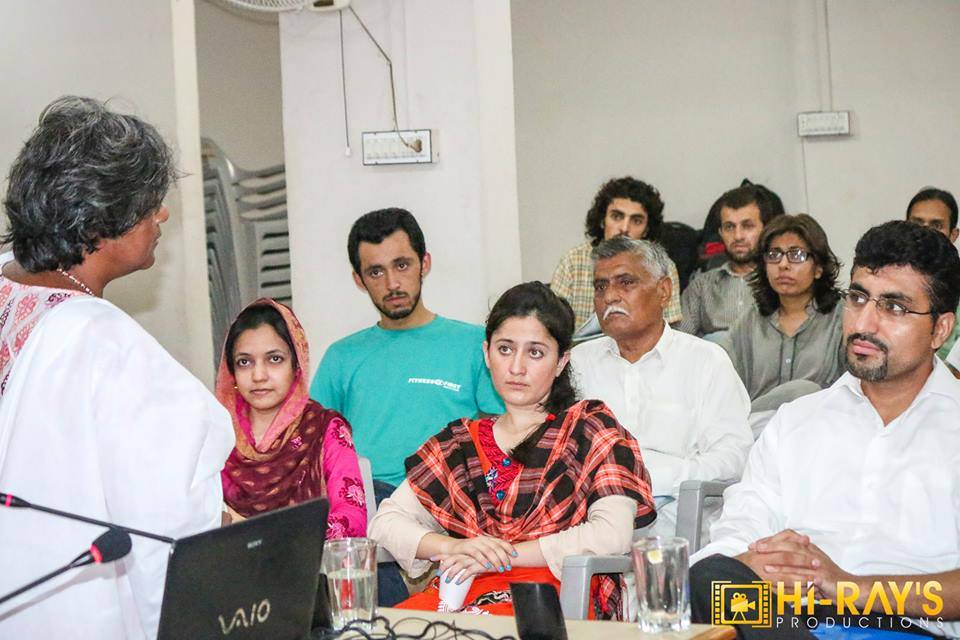 Karachi: (PR) Gilgit Baltistan Writers Forum (GBWF) arranged a special sitting and mehfil-e-mushaira "here in Karachi at Irtiqa center on Friday 27/,2014. In which Dr Azra shed light on "development Priorities, which way to take" while Wajiha student of M.Phil and Amaar student of Philosophy also share their views on subject of "education system" and " Youth & negative trends" respectively.
A video lecture of Dr Mehdi Hassan on enlightenment much liked by audience . At the end of session young poets form Gilgit Baltistan recited their poetry, Local poets who recited poetry were Mr.Moula Madad Qizill, Syed Sadaqat Ali Kazmi, Niaz Niazi, and Ali Ahmed Jan.
The poets iimpressed with their unique style of language and the joy with which they recited their work. The purpose of program was developing youth's appreciation for literature, both Urdu and in their mother language.
GBWF aims to promote local languages of GB which need special concentration to promote and preserve regional languages, It is very unfortunate that none of regional languages of GB have define writing system, due to which we lost a generation of wisdom, Language is the only tool which give identity to its speakers and through which values transmit from generation to generation. Govt and powerful authorities push back regional languages of GB in history and even in contemporary world neither Govt nor local authorities try to promote and protect the beautiful tunes of GB in the form of 7 different languages.
GBWF is Gilgit Baltistan youth led forum based in Karachi. The objective of forum is provide a platform where young writers to share their views and skills, GBWF aims to engendering the concept of diversity, harmony and brotherhood in society, Participants appreciate this literary session and hoped for more session in future as well, at the end of program Ali Ahmed Jan Thanked to all honorable guests.