Relief: 200 families in Skardu receive food packages from PRCS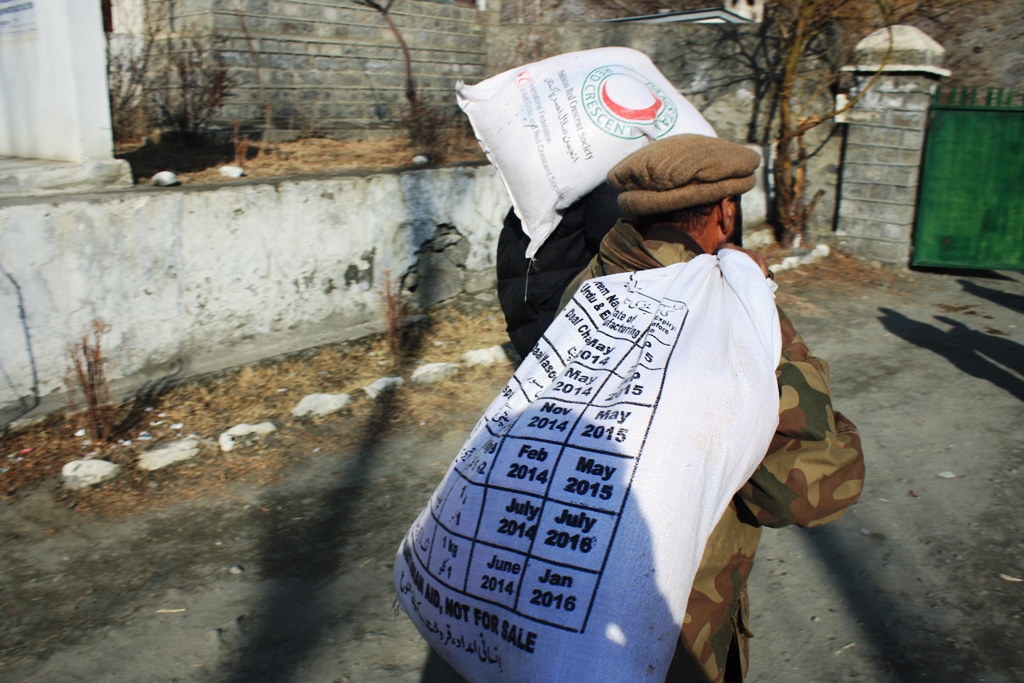 Skardu: (PR) The Pakistan Red Crescent Society Gilgit-Baltistan Provincial Branch has provided 61 KG food packages to 200 families of the far-flung areas of district Skardu followed by a pre assessment report carried out by PRCS team during heavy rains in last year.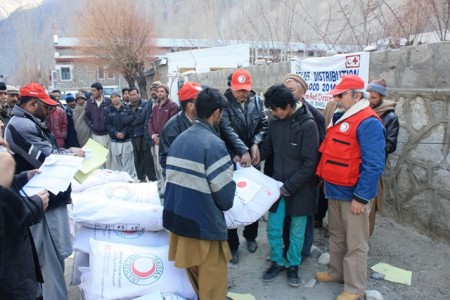 "Relief goods have been distributed among 105 disaster affected families of Kharmang, a nearest village to Pak-Indian border at Ladakh sector while 95 packages have been provided to the villagers of sub division Roundu" said PRCS GB Logistic Manager Manzoor Khan on his return from the relief distribution mission.
He said that authorities from PRCS National Headquarters Islamabad and International Federation of the Red Cross & Red Crescent Societies (IFRC) along with representatives of district administration Skardu were also presented on the occasion of relief distribution points to ensure transparency at all levels.
PRCS GB Chairman Mr. Muhammad Wali and Provincial Secretary Mrs. Noor-ul-Ain have shown gratitude over PRCS NHQ management for approving relief to the vulnerable communities of Gilgit-Baltistan.