IRENA, ADFD join hands to bring renewable power to 280,000 in developing countries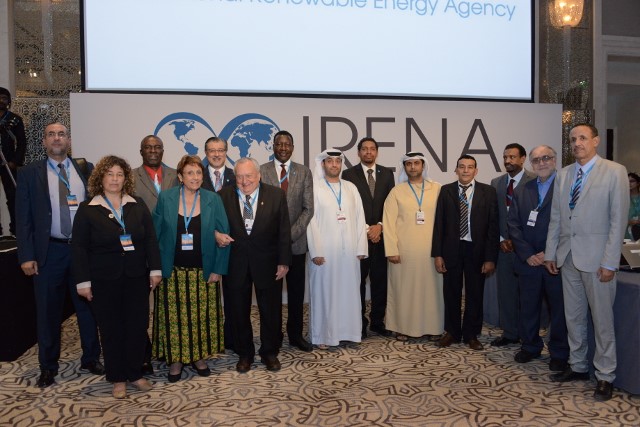 By Sughra Tunio and Saleem Shaikh
Abu Dhabi/Islamabad: The International Renewable Energy Agency (IRENA) and the Abu Dhabi Fund for Development (ADFD) announced Sunday 57 million US dollars in concessional loans for five renewable energy projects in developing countries.
The loans will go to projects in a geographically diverse set of beneficiary countries: Argentina, Cuba, Iran, Mauritania and St. Vincent and the Grenadines, according to media release issued here today.
This is the second loan cycle of seven, which together will commit 350 million US dollars over seven years to the deployment of renewable energy in developing countries, with a total project value of an estimated 800 million US dollars.
The funds from ADFD mobilise other funds and will lead to more than double the invested amount.
The projects to be financed in the second cycle accounts for a combined total capacity of 35 megawatts, bringing reliable and sustainable power to over 280,000 people in rural communities that lack access to modern energy services.
According to details, projects approved for funding in the second loan cycle include solar, hydro, hybrid (wind and solar) and geothermal energy.
The projects selected represent a mix of renewable energy sources, are innovative, potentially replicable or scalable and will improve energy access.
Renewable energy offers the bright prospect of clean, affordable power to the 1.3 billion people currently off the electricity grid, IRENA Director-General Adnan Z. Amin told a press conference today on the sidelines of IRENA's fifth Assembly.
He said further, "While renewable energy resources are abundant in many communities grappling with energy poverty, finance remains still a key challenge for deployment. Given the reason, the partnership between IRENA and ADFD is so important as a pioneering effort."
"As part of its mandate to work on projects with a profound impact on the economies of developing countries, ADFD has collaborated with IRENA to support the renewable energy sector as a tool for economic and social development," said Mr. Adel Abdulla Al Hosani, Director of Operations Department in ADFD.
He said further, "Towards this priority, we are keen to support the economic development and deployment of sustainable energy projects in countries with immense clean energy potential, but lacking necessary financial resources and project management expertise."
The IRENA/ADFD Project Facility pioneers the support of renewable energy as a viable and sustainable focus for foreign development assistance that offers long-term social and economic benefits to developing countries.
The third funding cycle of the Project Facility is now open for project proposals, with concessional loan interest rates of 1-2 per cent. These new, lower rates will support an even broader range of renewable energy projects throughout the remaining five loan cycles.
"The UAE sees renewable energy as a new cornerstone of sustainable development, with dramatic cost reductions having made it the most competitive energy option in many developing countries," said Dr. Thani Al Zeyoudi, the UAE's Permanent Representative to the IRENA and Director of Energy and Climate Change at the Ministry of Foreign Affairs.
"The partnership between ADFD and IRENA provides a powerful way to demonstrate renewable energy's viability and speed up further deployment."