Ehsan Danish, brother of slain PPP leader Ramzan Danish, shot dead in Karachi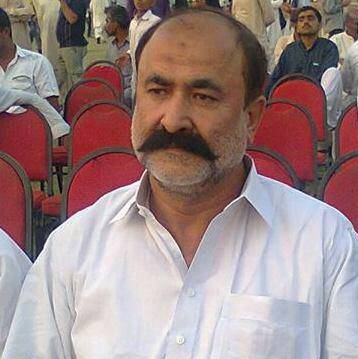 Karachi, February 9: Ehsan Danish, a PPP worker, was shot dead by unknown assailants in Karachi. He was brother of the slain PPP leader Ramzan Danish, husband of former GB Information Minister Sadia Danish. He belonged to Gilgit city and was working at a bank in Karachi.
According to details, two assailants riding a bike attacked Ehsan's car in Gulshan area of Karachi, killing him at the spot. Police sources have said that his car was sprayed with bullets and the doctors after medico-legal examination said that six cartridges were removed from his body.
It is pertinent to note that Ramzan Danish, the elder brother of Ehsan, was a renowned PPP leader and a polo player who was shot dead in Gilgit some years ago.