Treason Case: Nationalists, progressive workers get bail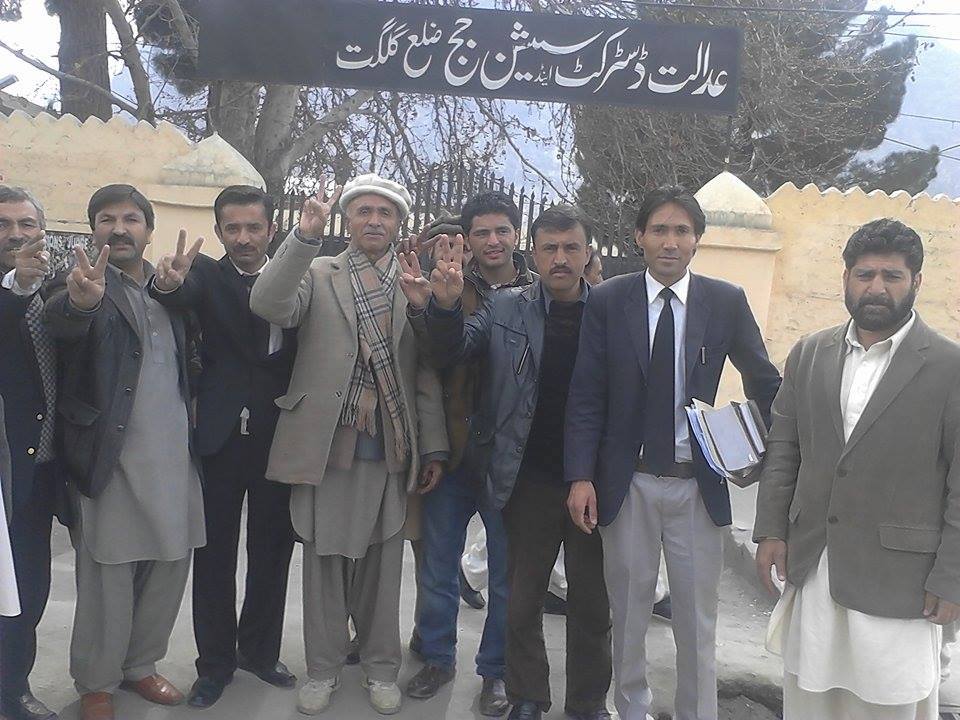 Gilgit, March 6: Members of the Karakuram National Movement and other nationalist groups and regional/national political parties flash victory signs outside the Session Court after getting Bail Before Arrest orders. They were among the 19 people who had a couple of week back been charged of treason by the police, after they allegedly made inflammatory speeches and hurled 'allegations' against state institutions.
The police had filed cases against 19 people after they participated in and addressed a seminar held to discuss the situation of Gilgit-Baltistan in the context of the Kashmir issue.
Today, majority of the progressive leaders, nationalists and social workers were granted bail before arrest by the Gilgit District Session Court.
Leaders and activists from Kashmir who were part of the group of 19 people couldn't be bailed because they were not present in the court.