Civil Society of Gilgit-Baltistan to protest against the rape of girl in Skardu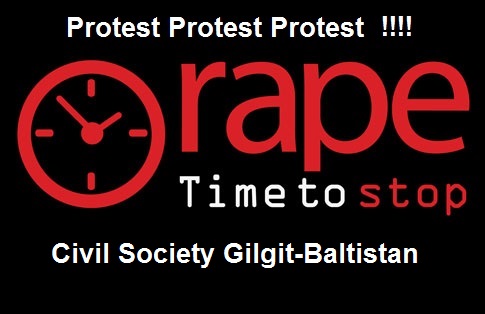 By: Irfan Chourbati
Islamabad: The civil society of Gilgit-Baltistan will organize a protest against the rape of a girl in Skardu Gilgit-Baltistan, at Islamabad Press Club on Wednesday 11th March at 03:00 PM. The organizers told this reporter that the purpose of the protest is to engender severe   emotions   of hatred   against    the   perpetrators   of   the egregious   crime. This mass gathering will show solidarity to the victim in the time of suffering.
They further said that the society we are living today there are number of such crimes which go unreported. Now it is a time to give a strong message to all those criminals who violate the fundamental rights of the individuals that the people of GB are against the oppressors.
The protesters will demand strict action against those who are involved in this heinous crime.