7 ways to promote tourism in Gilgit-Baltistan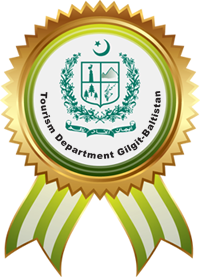 Tariq Baig 
For more than a decade Pakistan has been suffering due to war and terrorism. This has left a huge suffering to the tourism sector also. The inflow of foreign tourists has been on a decline since 9-11 attack.
Currently, the uneven situation doesn't allow domestic as well as foreign tourists to visit tourist spots throughout the country. The issue is of a serious concern for the tour operators and hotel owners. About 25% of the total population of G-B were directly or indirectly associated with tourism business but now the trend has been inverted due to the huge layer of terrorism in the country. Government needs concrete steps to promote tourism business in Pakistan specially in Gilgit-Baltistan.
The tourism Department along with the private tour operators should discuss the issue at a platform to make tourist spots a safe haven for foreign tourists. Here are a few ways suggested for promotion of tourism in G-B:
Rehabilitation of Historic places: Government as well as private architectural organization need to play their role for rehabilitation of the historic places where large number of tourists can be attracted due to the unique designs of the places.
Celebration of Local Festivals:  Local festivals play a dynamic role in tourist attraction. Traditional festivals and rituals need to be promoted at international level to capture the beliefs of people in us. Local festivals should be celebrated with the collaboration of Government concerned departments. Civil society as well as Government needs to preserve the cultural norms.
Exposures visits: The Government needs to have its focus on the exposure visits of private tour operators to abroad so that they could gain multi cultural dimensions and introduce their culture to others as well. Government of G-B should assist the concerned persons for relaxation in the tour process.
Advocacy and campaigning: Civil Society also needs to play their role in building a peaceful society through advocacy and campaign. Seminars and walks should be arranged through civil society for building a peaceful environment for tourists.
Special discounts and offers: G-B Hotel Association should motivate hotel owners to grant special discounts and offers tourists on their products and services on regular visits. It will be much helpful to enhance domestic tourism as well as foreign tourist.
Cooperation/ contact between tour operators: The national level private tour operators should have direct relation or contact with those working abroad. Information about the cultural and social norms can be exchanged between countries. Network of tour operator can be helpful for information dissemination.
Language expertise:  Youths should gain expertise in multilingual conversation. Government needs to arrange trainings for the interested youths in order to promote tourism business. Diploma in different languages will be a source to promote foreign tourism in the region.
Government, local NGOs (LSOs), persons associated with tourism business and civil society needs a collective effort and cooperation in order to enhance the trend of tourism in G-B.