Hunza Serena Inn carries out plantation, awareness session, at Al-Amyn Model School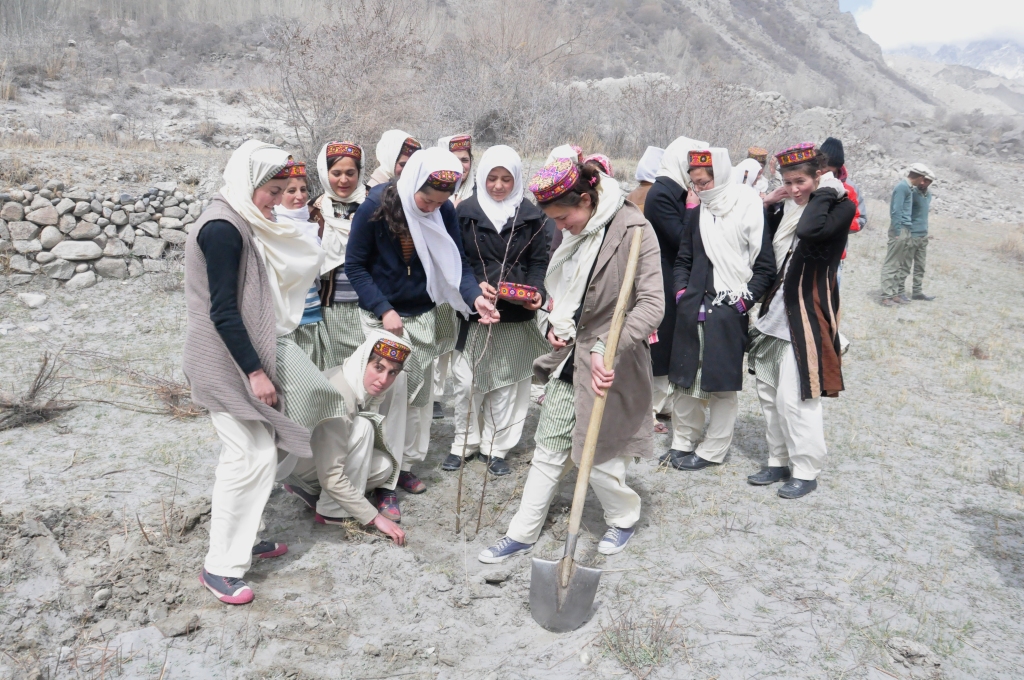 Gulmit, April 3: (PR) Hunza Serena Inn carried out a tree plantation awareness session at Al Amyn Model School Gulmit.  Mr. Asghar Khan, Manager Hunza Serena Inn, with his Green Team members, Mr. Nazir Ahmed Bulbul, Principal, Al Amyn Model School Gulmit, teachers and students planted fruit trees for the beautification of the complex and Tourism Promotion Services site. The purpose of tree plantation was to save the endangered environment and to beautify our life.
As part of Serena Hotels responsible tourism philosophy to encourage all stakeholders to plant more trees in a planned way and only indigenous trees be planted for the environment. After tree plantation a session was set with students. Mr. Asghar Khan briefed the students on the role of Serena Hotels and importance of tree plantation and carbon emission which caused in our daily activities. He said we are constantly looking at ways in which we can reduce our carbon emissions and reduce the negative impacts to the local environment with planting trees in our local areas, such a small activity of carbon offsetting awareness will making a real difference at a local level.
Mr. Nazir Ahmed Bulbul address to the students and teachers on Global warming which threat to all mankind, we must be aware to the cause and effect of global warming. Trees are the natural habitat of animals, birds and other species. It is also a source of food, wood and paper products. We must plant trees instead of cutting it, because trees are essential to life as we know it. They are our breath, our life and the future of the next generation and agreed that each student will plant at least one tree at their home compound to make the earth a greener and a cleaner planet. On the closing session the students of Al Amy Model School thanks Serena Hotel Management for organizing such awareness activities to the students and coming from a distance.