More than 600 students attend orientation session organized by Hunza Students Federation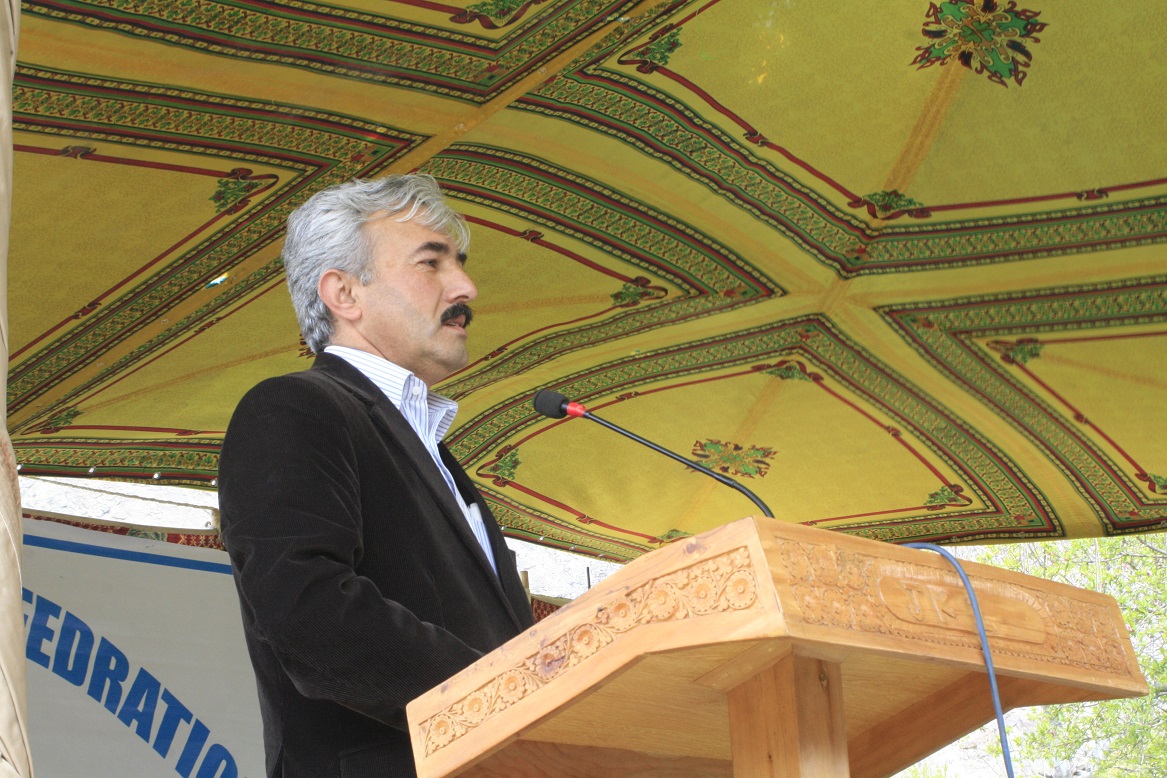 Gillgit, April 3: Hunza Students Federation (HSF)held an orientation program for the new comers of karakoram international university at the Central Jamatkhana Sultanabad. More than 600 hundred students participated in this program.
Babar Khan, project manager of WWF Gilgit-Baltistan, was the chief guest.
In his address he said that the trends in education have changed in the contemporary world and we should prepare ourselves to compete with the modern nations and societies. Research based learning should be the first and foremost priority of the young generation. Moreover, General Manager AKESP Gilgit-Baltsitan Khadija, renowned activists Azam Baig Tajik, Yunus Dilyab Shah and Piar Ali Sagi Hunzai shared their views on this occasion.
President ofHSFNadeem Khan in his presidential address thanked all the participants and the guests and appealed all the students and the people ofHunza to supportHSF in its work