Hunza: Warm reception for six activists freed by GB Chief Court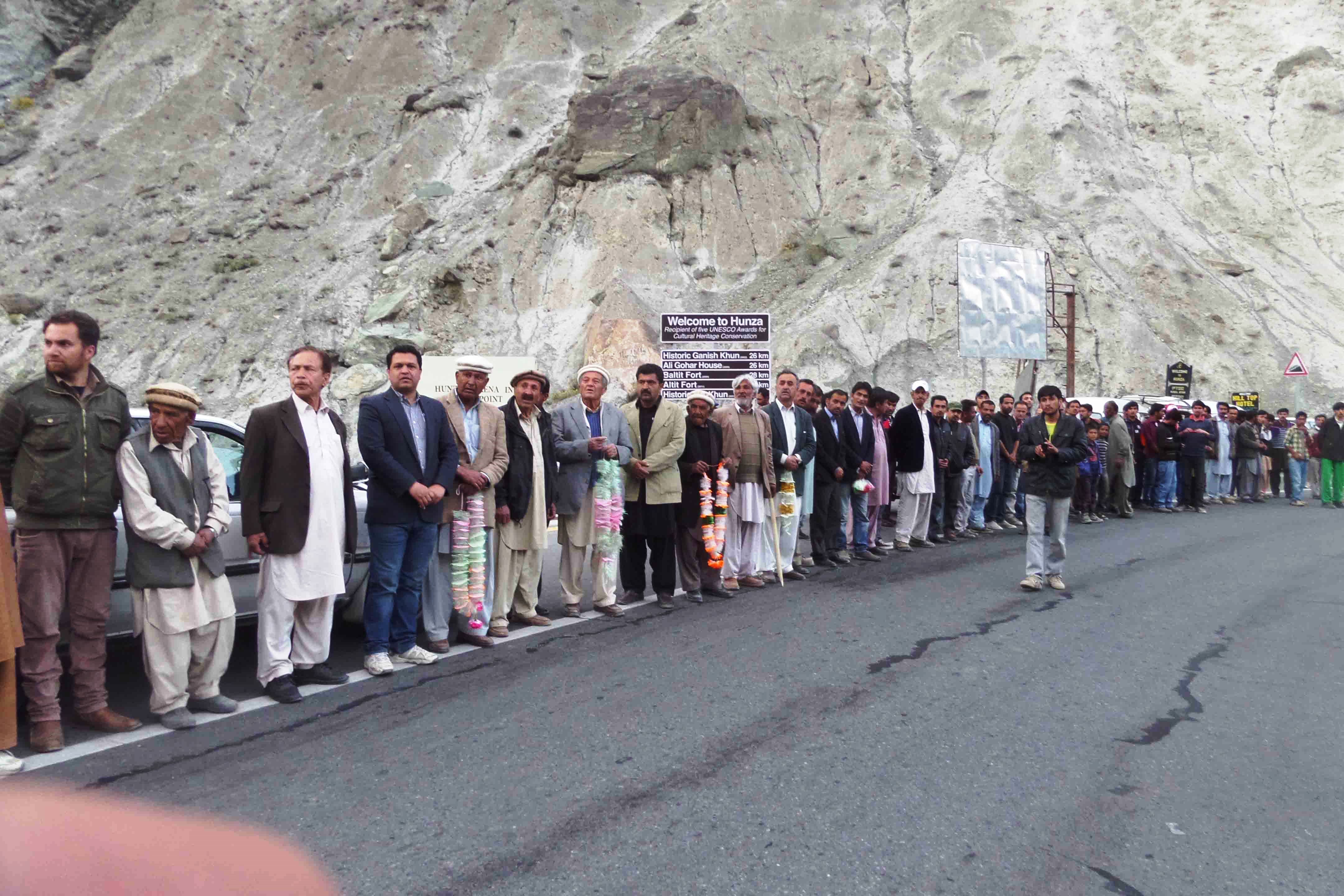 Hunza: A large number of people lined up on the roadside to give heroes' welcome to six activists of the Progressive Youth Front recently released by the Chief Court of Gilgit-Baltistan. These six activists, along with others, had been convicted by an Anti-Terrorist Court on charges of arson and damaging public property.
The released youth include Musa Baig, Sher Khan, Sarfaraz, Rashid Minhas, Irfan Ali and Aleem Ullah. Some of their companions, including comrade Baba Jan, Iftikhar Hussain, Meher Ali and Shukr Ullah Baig are still behind the bars having being convicted in two other cases.
A large number of people, including elders and youth, had gathered at the Nasirabad bridge in Hunza Valley to welcome the six freed men. They were taken in a rally to Aliabad, the undeclared headquarters of the Hunza-Nagar district.
These and other people had been arrested and convicted by the ATC in connection with violence and arson that spread after two IDPs, father and son, were shot dead by policemen in Aliabad on 11th August 2011.