Chitral: 28 policewomen trained in performance management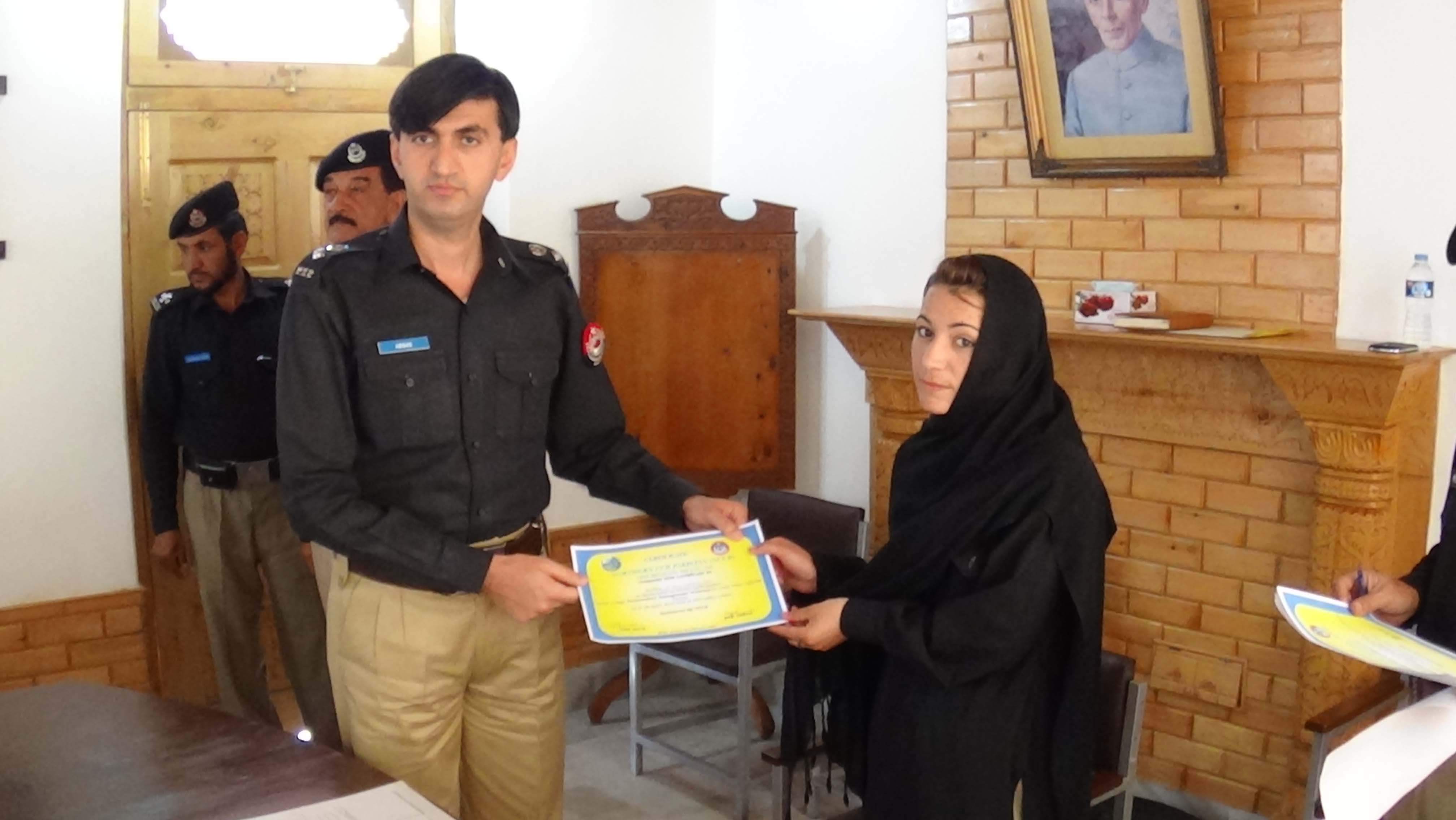 Chitral, April 30: Northern Citizen Community Board (NCCB) has trained 24 women police and 4 male police officers in performance management. Two days training was arranged for women police to enhance their capacity building and to create boldness among these women police. Prominent social worker Shabnam  Ara sociologist was the trainer. Certificates were also distributed among the trainees.
Talking to this scribe Cadet Dilshad Pari said that after getting this training the women police staff are  able to talk boldly with officers and communicate their views  more effectively.
Miss Shagufta, Fazeela Safdar, Amanullah Khan and Akbar Aziz said that she felt pride in the change in her skills.
DSP headquarters Khalid Khan said that this training was very important for women police and it also needed for our male staff.
Miss Rubina, Public Relations Officer of NCCB said that they have arranged the training for women police to enhance their capacity in understanding and interpreting law and also to enable them to perform their duties in a more effective manner.