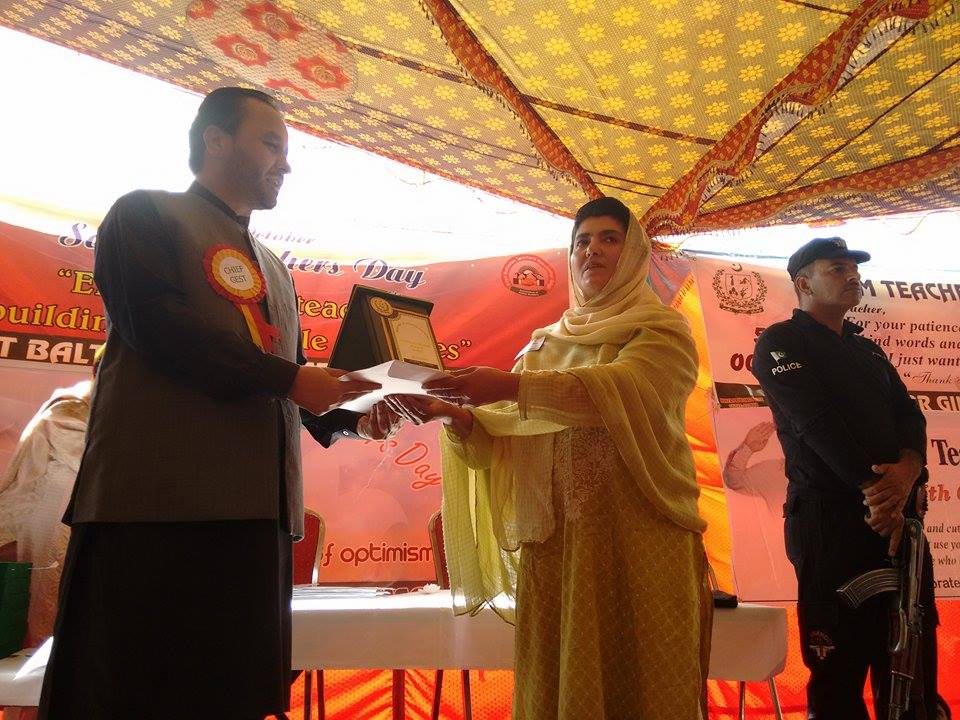 Gilgit: The Directorate of Education Gilgit-Baltistan celebrated the Salam Teacher Day to honor the teachers of the region. The day is held every year to highlight the importance of teaching and reward the teachers who show excellence in their field.
Speaking at the occasion GB Chief Minister Hafiz Hafeezur Rehman said that the profession of teachers is a sacred one, because they have been entrusted with the responsibility to impart and invoke wisdom among the students, and make better citizens out of them. He also said that his government is taking a number of steps to resolve the issues faced by the GB teachers' fraternity and the education departments. He said that his government is in close collaboration with the government of Punjab to raise the standards of education in the region.
Minister for Education Ibrahim Sanai, Secretary Education, Director of Education Majeed Khan and others addressed the gathering. Prizes and awards were also distributed among meritorious teachers and students during the event.
Watch Video Report Below
Salam Teacher Day celebrated in GilgitAbdul Rehman Bukhari telling us about the Salam Teacher Day event celebrated in Gilgit today. The event was held as part of the national efforts to highlight the importance of teachers for the society. #SalamTeacherDay

Posted by PAMIR TIMES on Monday, 5 October 2015