3 people killed, 4 injured, in Upper Chitral road mishap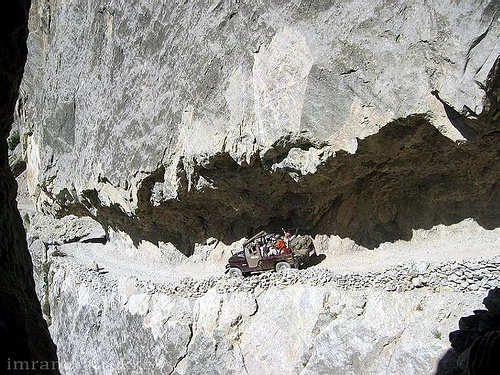 By Gul Hamaad Farooqi
CHITRAL:  Three people died and 4 sustained injuries in a fatal road accident in the Reech village of Upper Chitral today.
According to District Police Officer Chitral Abbas Majeed Marwat, a passenger jeep was on its way from Soor Reech to Ruwa village. While navigating a turn, the vehicle lost balance and fell in a deep ravine, killing three people on the spot, while leaving four others badly hurt. The deceased have been identified as Driver Sher Zafar, wife of Musa Wali, Wife of Ahmad Wali and son of Bulbul Ali, all residents of Soor Reech.
While Sher Bahadar , Shahid Ali, Waqar Ali sons of Sharafat Khan and Sifat Ali  son of Qismat  Ali residents of Soor Rech were injured in the accident. They have been shifted to  Rural Health Center Shahgram.
According to police the accident may have occurred due to negligence of the driver.  It is pertinent to mention here that the road of Reech valley is very dangerous and there is no protection wall or parapet wall on the sideof road towards river.