Can Beijing Sell Silk Road as a Marshall Plan Against Terror?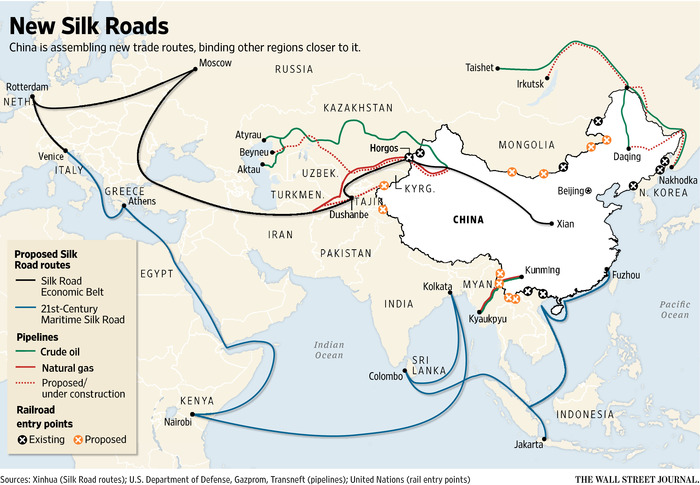 China has long tried to get the West to acknowledge that the Muslim extremist violence that rages from North Africa through the Middle East and onward to Central Asia ultimately ends up on China's western doorstep.
But its claims about cross-border terrorism have met a skeptical response: Many Western security analysts believe that attacks by Muslim Uighurs in China's Xinjiang region have more to do with anger against the Chinese government's religious and cultural repression than global jihad.
And there has indeed been little hard evidence of spillover into Xinjiang. In his book "The China-Pakistan Axis: Asia's New Geopolitics," the Central Asia specialist Andrew Smalldescribes how China has skillfully kept Islamic militants across the border at bay, in spite of its harsh treatment of its Muslim minority. China's pitch to them, he writes: "Don't bother us and we won't bother you."
But as Islamic State and other groups that China has little familiarity with send fresh waves of instability along the overland arc of terror, that bargain is threatened. So is what China sees as essentially a Marshall plan to extend Chinese-style economic development to its troubled inland neighbors.
Read complete at WALL STREET JOURNAL