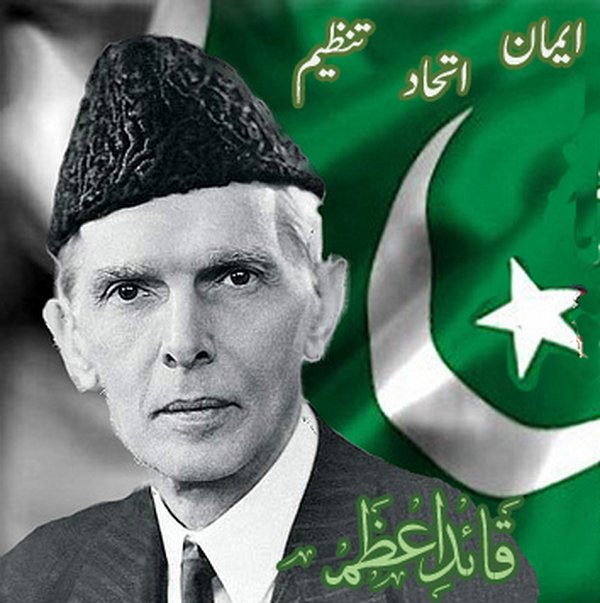 Karim Mohammad Khan 
As usual the nation celebrated its founder's birth anniversary on 25th December 2015 by carrying out different Programmes like talk shows on TV, functions in educational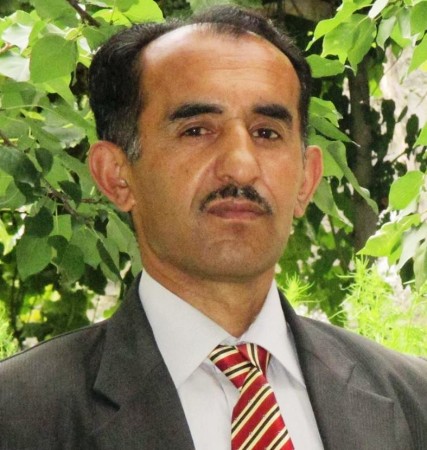 institutions; Quran khawani, praying Fateha and change of guards at his Mausoleum in Karachi. Civilians also rushed to his tomb to pay tributes to his untiring struggle to achieve a separate home land for them. Exclusive messages were passed on to the nation by the rulers and dignitaries to work according to Quaid's vision and principles.  But, unfortunately Pakistan is not heading towards the destination that its founder envisioned it.
During the 68th years history of the country, instead of moving ahead, Pakistan lagged behind in the race of advancement and development not only among the developed nation states of the world but also in South Asian regions to achieve its target. Moreover, since its inception, manifold internal crisis and issues gripped the state such as conflicts between the west and east wings of the country and that finally resulted in separation of the two states in 1971.
In addition, democratic system has been destabilized by military coup started in 1958 by General Ayub Khan and frequently continued by General Muhammad Yahaha Khan, General Zia-ul-Haq and Gen Pervaiz Musharraf.  Islamization was also experienced during Gen Zia's eleven years long regime and that ignited sectarianism in the country and minority sects of Islam and other religions were targeted.
Furthermore, the impact of Afghanistan's occupation by the then USSR and the assistance of USA to Pakistan by providing training and weapons against the soviet aggression remained disparaging experience for the country as more than three million Afghan refugees were settled here who deteriorated the socio-economic and security situation of the country like drug trafficking, smuggling and gun culture.  Further, the country has been experiencing terrorism for the last many years that has inflicted irreparable damage to the state as more than fifty thousand precious lives were lost and billions worth dollar of infrastructures and other properties were destroyed.
Nevertheless, father of the nation did not envision such a state where the lives and properties of citizens are not safe;  where provincialism, nepotism, corruption, bribery, sectarianism  are on the rise; where justice is costly and delayed; education is classified for upper, middle and lower strata of the society; where potable water and energy is inaccessible for the poor; where basic health and hygienic amenities are lacking;  the rights of minorities are embezzled ; writ of the state is challenged; honesty and morality are diminished; innocent citizens are terrorized and get killed in the name of religion.
 However, to address the aforesaid crisis and problems effectively Quaid-e-Azam Muhammad Ali Jinnah guidig principles like Unity, Faith and Discipline must be followed. He himself was an immaculate, punctual, dutiful, honest, workaholic person with a sense of responsibility and wanted his nation to follow this philosophy of life. Further, he intended the newly born country a 'welfare state' in which all the citizens irrespective of religion, caste, creed, language and colour could enjoy equal rights and be treated with justice, equality and religious freedom. By following his ideology in letter and spirit, we as a nation could survive and thrive among the state of nations of the world.
Succinctly, the birth anniversary of father of the nation is celebrated with national fervor across the country and lights were shed on his persistent efforts and endeavors which led to the creation of a separate home land for the Muslims of the sub-continent. However,  68th year's history of the state mostly portrayed bleak pictures such as separation of East wing in 1971, tense relation with India and Afghanistan, spreading extremism and terrorism, economic and energy crisis, illiteracy, poverty, unemployment and natural disasters. However, crisis and issues can be addressed efficiently and the country can be put back on the path to progress, prosperity and enlightenment by pursuing the guide lines of our great leader's doctrines like unity, faith, discipline, honesty, hard work, justice, meritocracy, loyalty and patriotism.