Way Forward: Positive Reforms in Education sector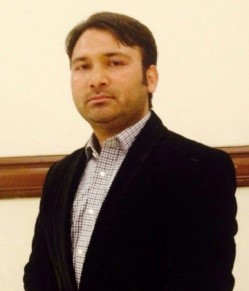 By Ghulam Abbas Balti
Education is a fundamental human right and a major driver of social and economic change. Education strengthens social and personal integrity of individuals, and in this way also shapes the society as a whole. When we look into the causes of development in the leading industrialized countries, we come across their excellent performance in education sector. The developed countries, to a great extent, were able to keep corruption out of the educational institutions; hence the dazzling performance.
On the other hand, one falls short to find a department or organization free of corruption in Pakistan, at federal or provincial level. Honest people also lack in the higher echelons of societies. Everyone is indulged in corruption within his/her own capacities. In the words of Lord John Acton, "Power tends to corrupt, and absolute power corrupts absolutely. Great men are almost always bad men."
Unfortunately, corruption in Pakistan is rampant. Misuse of resources from education budget results in overburdening and overcrowding of classrooms on one hand, and the crumbling of schools infrastructures on the other. Moreover, no schools and ghost schools, are ubiquitous in our societies as well. Books with other supplements are sometimes sold at high rates instead of providing it free of cost. Schools and universities under the influence of private entities sell them for personal gains. This practice leads to increase in drop out ratio.
The criteria for appointment of teachers and lecturers is, mostly, based on favoritism and personal links, neglecting meritocracy. Due to the unfair means educational sector falls prey to poor quality, or no quality at all, as corruption in the educational system becomes the order of the day.
The situation in Gilgit-Baltistan is no different. During the last government, hundreds of teachers and other educational staff were hired without following the due procedures. Money was minted out of the candidates. Inept and non-qualified people became teachers, putting the nation's future in jeopardy. NAB has already arrested some bureaucrats and investigation is underway, but a lot of water has already passed below the bridges and not much can be done, due to fear of political blow-back.
 The current Minister for Education in Gilgit Baltistan is honest, competent and education lover. He is doing frantic efforts and hard work in streamlining the system of education. He wants to make educational department a corruption free institution. So far his policies to boost up the quality of education are commendable.
One of the prominent steps in this regard is the current announcement of 750 (BPS-14) vacant positions for teachers in almost all districts of Gilgit-Baltistan. It is satisfying to see that for the first time in the history of GB a large number of teachers will be hired. The selection will be via the National Testing Service Pakistan (NTS) to, hopefully, make the recruitment of teachers fair and transparent. Not only the educated youth but also the people of Gilgit Baltistan have appreciated this initiative on different social sites. Such positive developments are indeed necessary in bringing positive reforms in educational sector. Lastly the credit also goes to the members of Gilgit Baltistan legislative assembly who forwarded the recommendations for selection of candidates through National Testing Service.
A system also needs to be put in place to ensure that after competent and talented teachers have been hired, there are enough resources and mechanisms to ensure continuous capacity building throughout their careers. This is especially important because the pace of knowledge production has increased manifolds, and new pedagogical skills are always needed to keep the students abreast of the latest developments. This is vital to ensure that our children have the latest knowledge about their areas of interest.
 So far so good is the decision by the governing bodies, all the other sectors must follow such patterns for progress and development in their respective fields.