Imran Myrieh from Gilgit wins "I Will Succeed Award"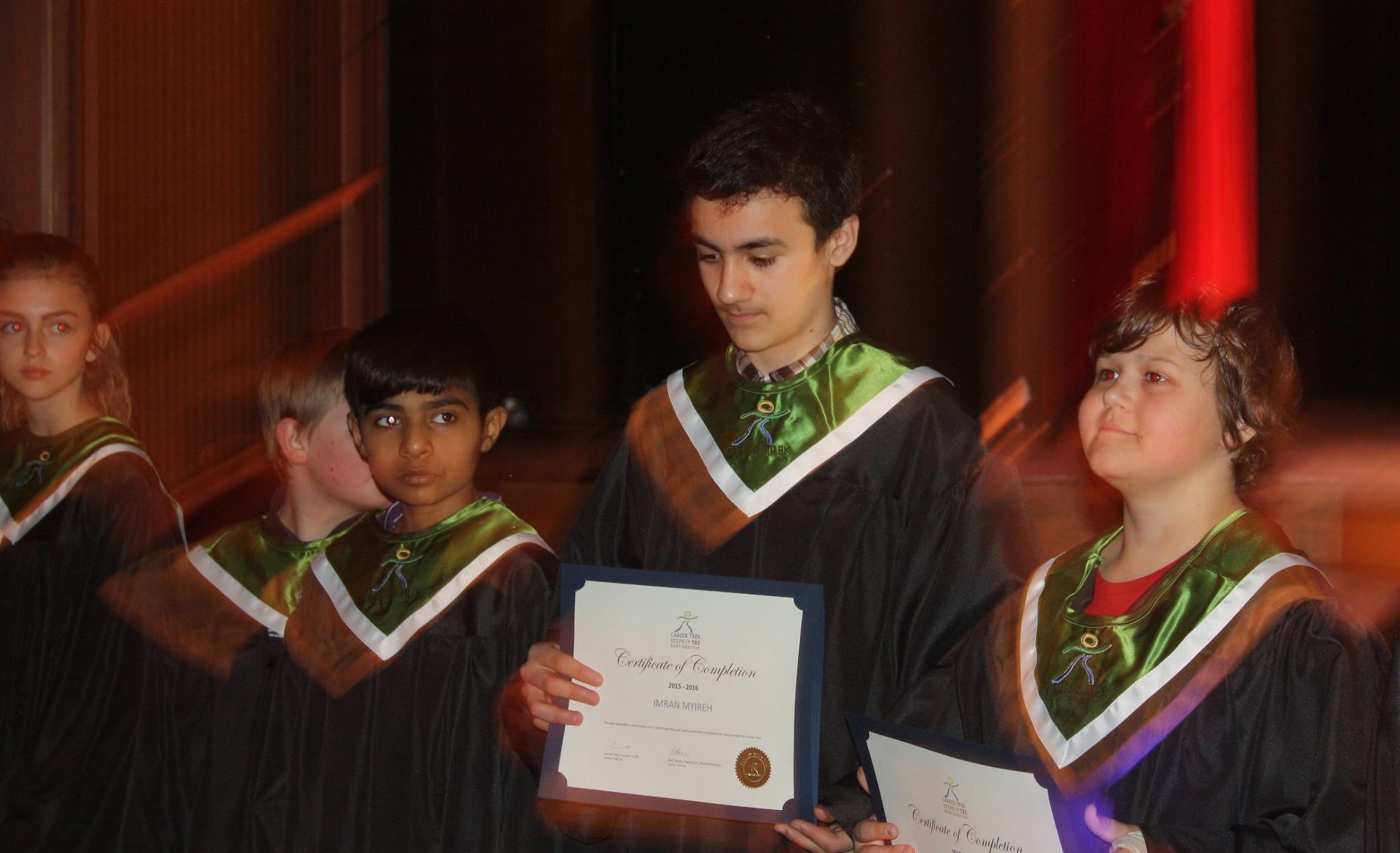 Imran Myireh convocated from Westman "Wonder of Work Career Trek Program" on Mar 12-2016. He won the highest award in this program; the award is generously awarded by Scholarship Trust Foundation. This award was given to him because he has demonstrated great potential to experience success in the future education in his career paths. In addition to his abilities and strengths, he has also a supportive family that they will support him in achieving this successful outcome. He received a $1000 dollar scholarship to put towards his university education. He studies at the Earl Oxford School!
LITTLE MORE STORE ABOUT THIS PROGRAM, WONDER OF WORK (WESTMAN)
The
Wonder of Work
Program aims to give kids the broadest career-sampling experience possible, opening their eyes to a world of occupations, self-awareness, and discovery.
From Doctors to Teachers, Police Officer to Electrician, each year 800 children aged 10 and 11 are nominated by their schools to experience over 49 occupations and professions at Brandon University and Assiniboine Community College.
For 12 weeks from November-to-March, kids spend up to five hours each

Saturday

participating in hands-on education and career development experiences.
The
Wonder of Work
lets children have fun uncovering their likes, dislikes, and potential. They begin to see the link between education, career development, and personal success, while learning to take charge of their unique career path.
Career Trek partners with Brandon University and Assiniboine Community College to immerse kids in the world of education and career development.
The following institutions, faculties, and departments are involved in providing Career Trek's life altering programming:
University of Brandon and Assiniboine Community College. And some of the altering programs are listed below.
Agriculture and Environment
Early Childhood Education
Manitoba Institute for Culinary Arts
Piping and Electrician Trades