Village in Kohistan declared mass grave of 23 people buried by landslide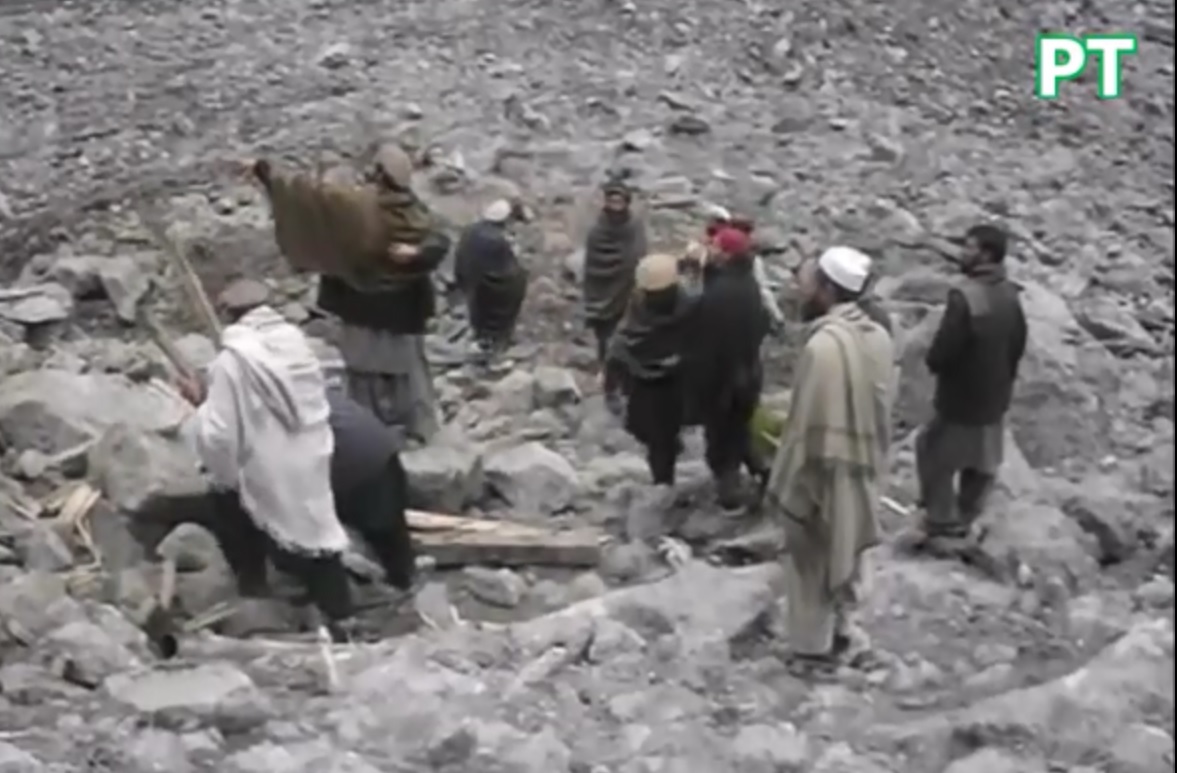 Komila: Locals in Kandia Tehsil of District Kohistan have declared the Athorbandi village as a collective grave after failing to recover 23 people buried under the destroyed village. The Athor Bandi village, comprising of 19 houses, had been hit by a massive landslide earlier this week during the torrential rains that also caused widespread destruction in other parts of the KPK province and Gilgit-Baltistan.
The locals with inadequate support from the government had been trying for almost a week to dig through the debris with the hope of finding the buried people, dead or alive. The hope has now been overtaken by despair, because the locals don't have the tools or machinery required to dig through the debris.
Locals in Komila city of Kohistan staged a protest demonstration against the KP government for failing to help the locals in recovering the 23 buried residents of Athorbandi village. In-absentia funeral prayers were also offered for the 23 individuals who are now considered to be dead.
Chief Minister Khattak had visited parts of the district yesterday. Today Speaker KP Assembly along with others visited the area and declared it calamity hit, promising resources for recovery and rehabilitation, and offering condolences for the loss of lives.
Watch Shams Kohistani's special report