No electricity generated from damaged Reshun Hydro Power House since July 2015, residents protest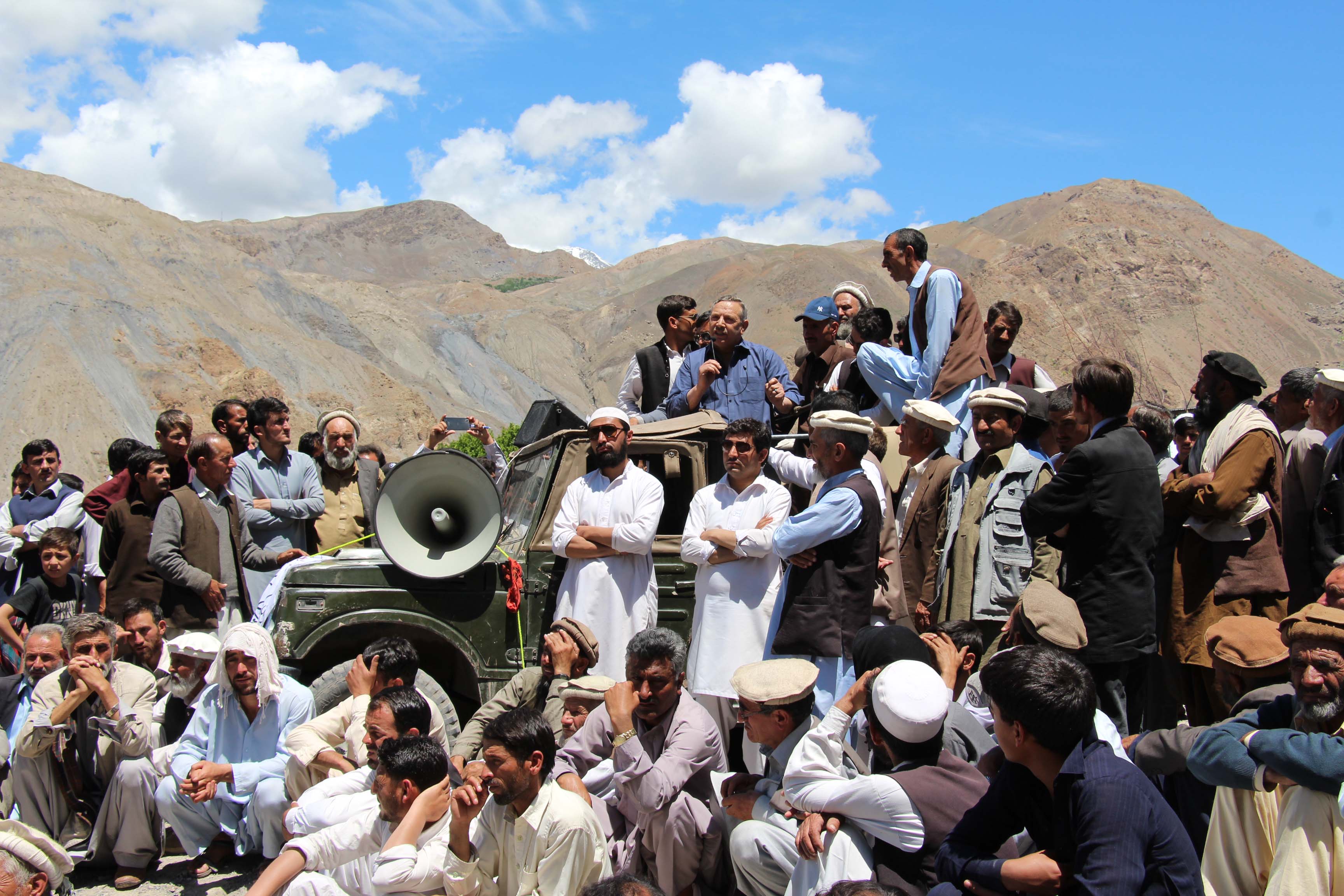 By Gul Hamaad Farooqi
CHITRAL: Hundreds of  people belonging to Reshun, Torkho, Mulko and the nearby areas protested against the KP Government for not repairing a damaged power house at Reshun. A protest cum public meeting was held at Reshun under the chair of former MPA Abdul Rehman which was also attended by representatives of different political and religious parties.
They also staged a sit-in against the apathy of Provincial Government and the Pakhtunkhwa Hydro Development Organization (PHDY) who, they said, had badly failed to reconstruct the damaged Reshun power house.
Addressing the public meeting, speakers said that this power house was constructed in the 80s as reward for eradication of Hashish and Opium from the area. People of the area were cultivating narcotics and this power house was built to stop narcotic in the area, they said.  This power house was  collecting 5 million revenue in term of monthly utility bills from its consumers.
They said that due to the closure of the power house, not only have the consumer been deprived of the electricity, the provincial government has also lost up to 40 million rupees in revenues.
The angry protesters said that they were promised by different leaders and authorities for its repairing but they not vow their promises.  They said that during the flood of 2013 some heavy stones rolled from mountain which blocked water flow in nulla behind this power house. They said that they informed Resident Engineer of power house to remove these heavy stones otherwise they will block flood and will convert it towards power house. But RE not removed these stones as a result flood diverted towards Reshun power house and collapsed its whole building including damaging precious machinery.
Giving a ten-day deadline, the protesters warned that if the government not start work on its repairing they will came on roads once again, and will also start a charity campaign to start repair of the house on their own.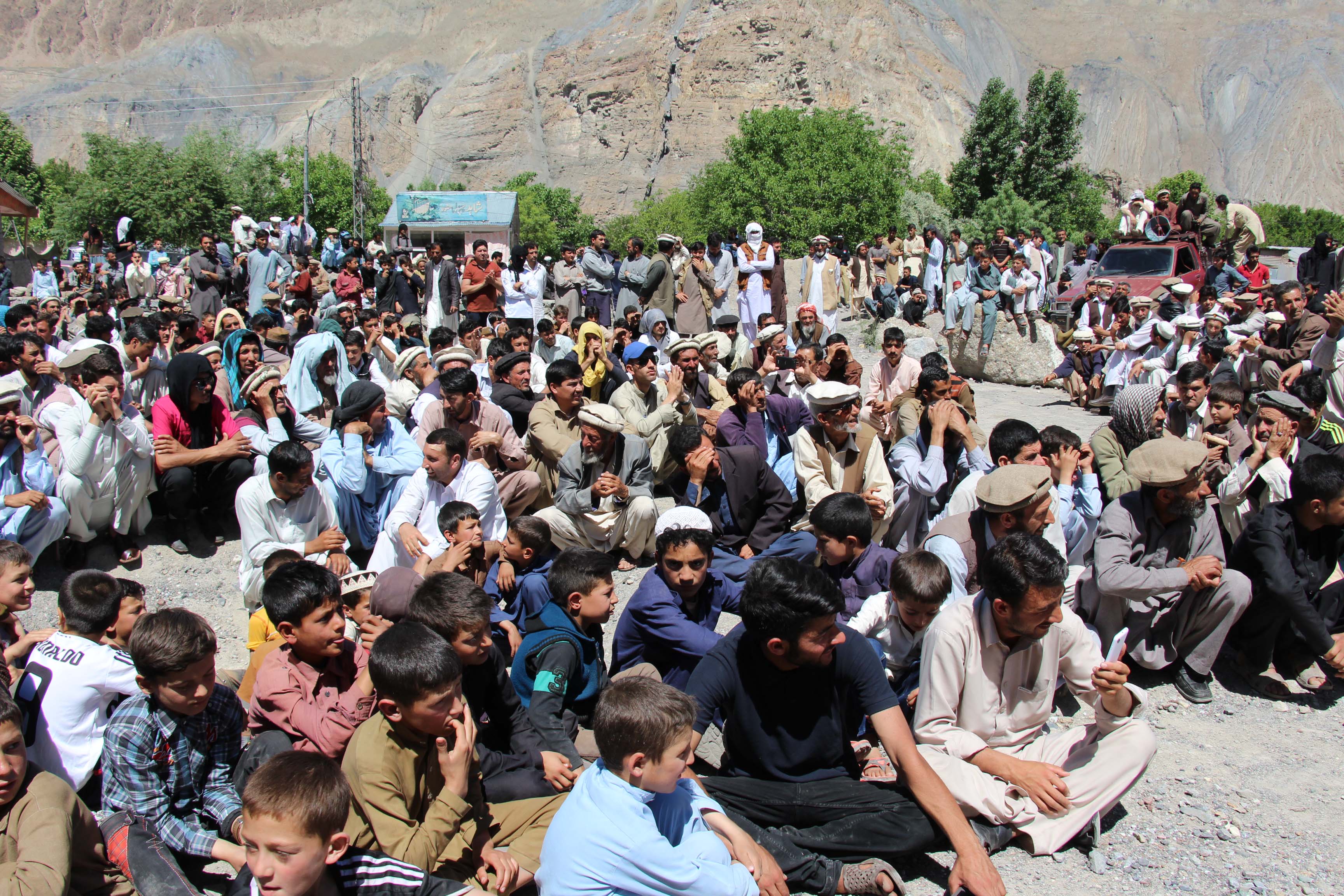 Talking to this scribe Arifullah,  a social worker of the area, said that most of people migrated from this area due to no electricity since July 2015. They also lamented their elected representatives who badly failed to solve their problems. Because in this season water level will be raised and in flood season this valley will be once again damaged because no rehabilitation work were completed in this affected area.
A student of second year said that she cannot study at her home not at college and could not prepare for her examination because there is no electricity.  She said that in winter we suffering from sever cold weather and in summer  they face hot weather.
Residents of  sub Division Mastuj said that thousands of hundred people are deprived from electricity since July 2015 and they facing great hardships.
They said that in the Holy month of Ramzan their grievances will be most worsen because  of no light in twilight (Sehri and  Aftri.). they appeal to Prime Minister of Pakistan to help them if the provincial govt failed to provide them electricity.
Those who spoke on the occasion were Parvez Lal presidents of All Nazimeen sub Division Mastuj, Akhunzada  Rahmatullah, Rehmat Ghazi, Sardar Hussain, Abdul Wali Khan, Mulvi Abdul Rehman, Shahzada Khalid Parvez, Khwaja Nizamuddin Advocate and others. They disbursed peacefully.