Prevention is better than cure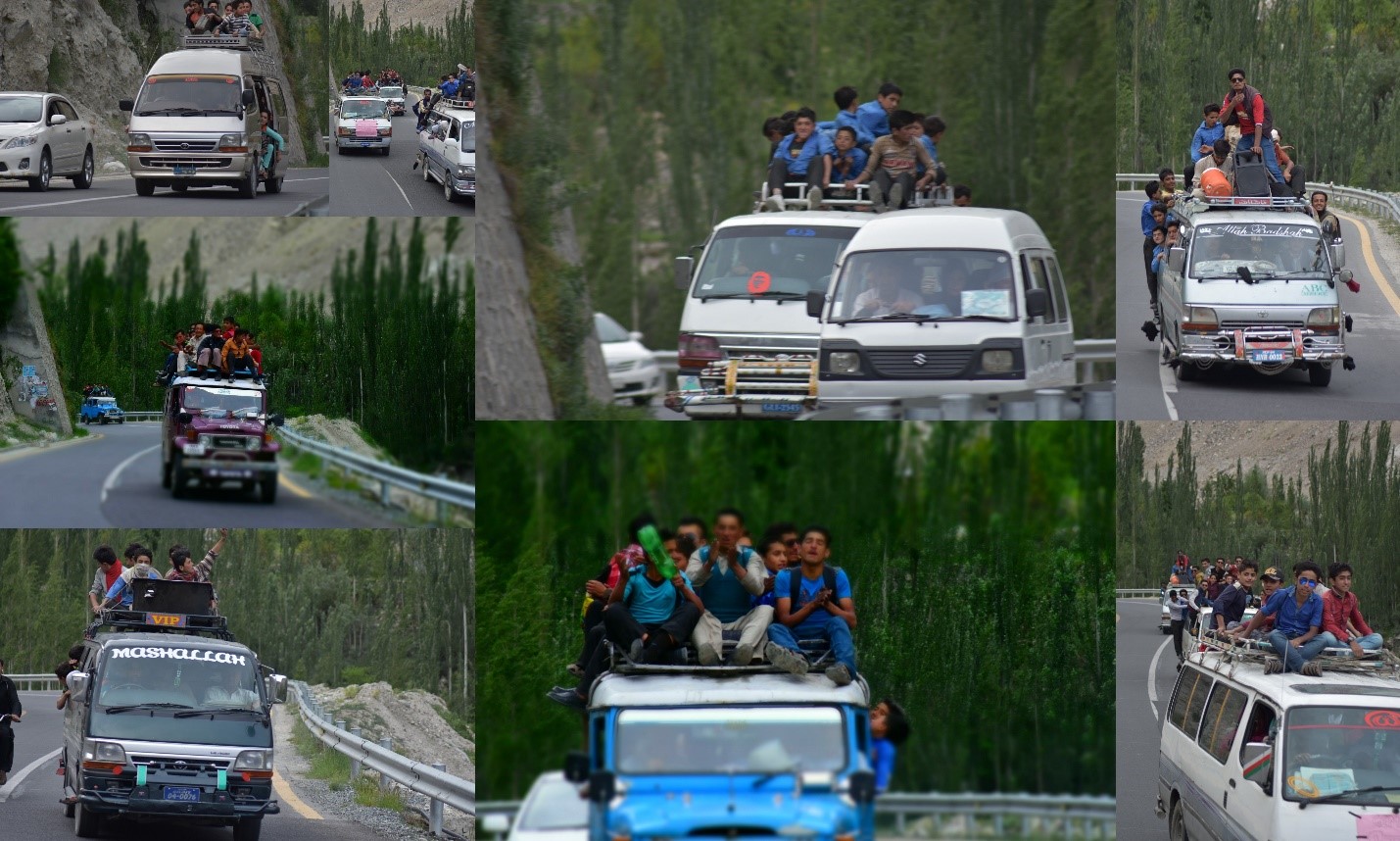 Faizullah Baig
Now a days we can see that the flow of tourists in different areas of Gilgit-Baltistan is increasing day by day, which is a sign of prosperity in the area. But besides its positive points, the flow of tourists can also prove to be fatal; a slight mistake can lead to cause a dangerous road accident. Today I observed multiple groups of students from different schools and colleges in Hunza, moving on top of vans and other vehicles. This is a dangerous trend.
Most of the vehicles are overloaded and the students sit on the roofs, while the drivers speed through the treacherous mountain roads; a perfect recipe for a tragic disaster.
I request through this post to the concerned authorities to take a serious notice before time, so that we can be saved from an unwanted incident on KKH.