PPP Gilgit-Baltistan to hold 'historical gathering' on 1st November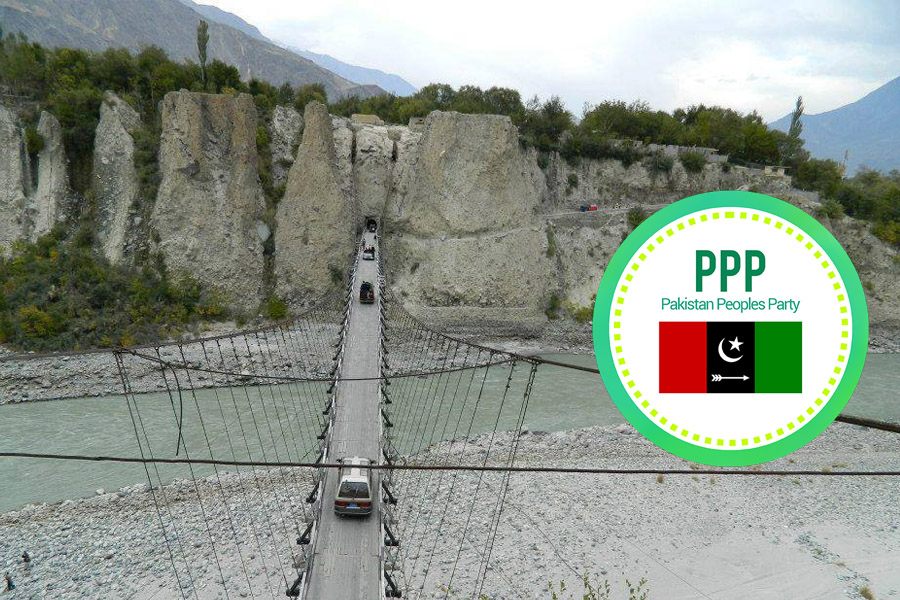 Hunza: The Pakistan Peoples' Party Gilgit-Baltistan has been preparing for almost a month to hold what they call a 'historical public gathering' in the Danyore city of Gilgit District.
PPP's provincial President, Amjad Hussain, recently told Pamir Times that his party intends to launch a massive movement for the 'rights of land ownership and governance' of the people of Gilgit-Batlistan.
Coordination and planning for the 1st November gathering have been underway for the last several weeks. The PPP leaders from all districts have vowed to reach Danyore on the first of November, the independence day of Gilgit-Batlistan. Key national leaders of PPP, including opposition leader Syed Khurshid Shah, have also been invited to attend the gathering.
In the meanwhile, corner meetings are being held by the PPP leaders across the region to mobilize the masses for attending the gathering.
However, there are reports that the Gilgit district administration does not intend to allow the PPP to hold the gathering on the Karakoram Highway, citing disruption of trade and traffic as a major reason.
It is pertinent to note that in the previous election PPP had won only a single seat in the 34-member GB Legislative Assembly. Marred by accusitions of corruption and favoritism, as well as failure in maintaining law and order, and swathed by numerous natural disasters, the Mehdi Shah led government failed miserably to live up to the expectations of the people.
However, political observers believe that under the leadership of Amjad Hussain, the party has been able to recover and gain some political ground, by highlighting issues pertaining to the ownership of land, constitutional status of the region, and issues related to GB's share in the China-Pakistan Economic Corridor.
PMLN, the ruling party, leaders have said that the PPP will not be able to gather people, because they masses by disappointed by the party's performance in the previous government. Deputy Speaker Jafar Ullah has also said that by holding a protest gathering on 1st November, PPP is dishonoring the freedom fighters and their sacrifices and working on 'foreign agenda'.