Unveiling the charisma of Gilgit-Baltistan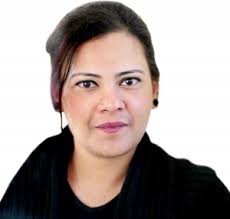 Tania Qureshi
The rock carving found in various places of Gilgit-Baltistan, especially those found in Passu village of Hunza, suggests human presence as far back as 2000BC
 The crossroads of diverse civilisations for centuries, the central theater of the great empires, the caravan of traders, path of sundry adventurers and explorers who traversed the twisting mountain paths that came to be known as "silk route" – that's our Gilgit-Baltistan. This ecstasy of Pakistan is a mélange of unparalleled heritage, music, food, crafts and cultural festivals and traditions — nowhere else to be found in the world.
The exotic, outlandish and fascinating land of Gilgit-Baltistan has always been a dream shot for photographers and film-makers but sadly it did not get the attention and projection it deserves. Gilgit Baltistan, Pakistan borders province of Khyber Pakhtunkhwa to the west, Azad Kashmir to the southwest, Wakhan Corridor of Afghanistan to the northwest, the Xinjiang Uyghur Autonomous Region of China to the north, and the Indian state of Jammu and Kashmir to the southeast. Once you land in Gilgit-Baltistan you will come across the most heavenly scenic views which surely are spellbinding.
The rock carving found in various places of Gilgit-Baltistan, especially those found in Passu village of Hunza, suggests human presence as far back as 2000BC. This region was inhabited by Tibetans from east. The Aryan group Dard inhabited mainly the western parts those people are Shina people of Gilgit, Chilas, Astore and Diamir while in Hunza and in upper regions are Brushaski and Khowar. In the 1st century the people of this region were the followers of Bon religion while in almost in 2nd century this was replaced by Buddhism. Between 399 and 414, the Chinese Buddhist pilgrim Faxian (Fa-hsien) visited Gilgit-Baltistan. Between 627 and 645, the Chinese Buddhist pilgrim Xuanzang (Hsüan-tsang) travelled through this region. About 720 Buddhism was practiced in Baltistan and Sanskrit was the written language. In 14th century the Muslim sufi preachers from Persia and central Asia introduced Islam in Baltistan, while in Gilgit region Islam entered in the same century by Turkic Tarkhan rulers. Gilgit-Baltistan was ruled by many local rulers, amongst whom the Maqpon dynasty of Skardu and the Rajas of Hunza were famous. Anchan reign brought prosperity in art, sport, and variety in architecture. He introduced polo in Gilgit region and in Chitral he sent groups of musicians in Delhi to learn Indian music and due relation with Mughals; Mughal architecture influenced architecture of the region as well. After the defeat of the Sikhs in the First Anglo-Sikh War, the region became a part of the princely state with the name Jammu and Kashmir in 1846 under the rule of the Dogras for more than a century. It remained so till a rebellion, organised by commander Major William Brown of the Gilgit Scouts, overthrew Ghansara Singh, the governor administering the region on behalf of the Maharaja of Jammu and Kashmir on 1 November 1947. At present Gilgit-Baltistan is the liveliest northernmost administrative territory of Pakistan.
Enough of history and now let's come to the value and splendor of this region. Nature is at its peak in Gilgit-Baltistan and no doubt it is paradise on earth. Gilgit-Baltistan is home to some of the world's highest mountain ranges like the Karakoram, Himalayas, Pamir Mountains, the Hindu Kush, K2 (Mount Godwin-Austen) and Nanga Parbat, the latter being one of the most feared mountains in the world. Three of the world's longest glaciers outside the Polar Regions are found in Gilgit-Baltistan. Tourism is mostly in trekking and mountaineering, and this industry is growing in importance.
The Deosai Plains are also located in this region. Here are more than 50,000 pieces of rock art (petro glyphs) and inscriptions all along the Karakoram Highway in Gilgit-Baltistan, concentrated at ten major sites between Hunza and Shatial. The carvings were left by invaders, traders, and pilgrims who passed along the trade route, as well as by locals.
One cannot ignore the traditional music of Gilgit-Baltistan. The instruments commonly used in Gilgit-Baltistan of Pakistan are Dadang (drum), Hareep, Damal and Surnai while some other instruments like Sitar, Gabi (Flute) Rabab and duff represent different areas
This place is the hub of cultural events which include Navroz, Jashn-e-Baharan, Shandoor Polo Festival, Babusar Polo Festival and Harvest time festival. These colourful zealous festivals are great opportunities for people to get together and share their talents and skills.
The people of Gilgit-Baltistan have some unique and dramatic dances as a part of culture. Some known dances are the Old Man Dance in which a group of people wear some old style dresses and dance, the Sword Dance in which the participants show taking one sword in right and shield in left. One to six participants as pair can dance. Another interesting dance is the Cow Boy Dance (Payaloo) in which a person wears old style dress, long leather shoes and a stick in hand.
One cannot ignore the traditional music of Gilgit-Baltistan. The instruments commonly used in Gilgit-Baltistan of Pakistan are Dadang (drum), Hareep, Damal and Surnai while some other instruments like Sitar, Gabi (Flute) Rabab and duff represent different areas. Beside these khiling boochang, porgho-too, etc, instruments are used in Baltistan region. Different types of music there are Alghani, Ajoli, Souse and Dani.
If we talk about the languages of region Shina is the basic language spoken by most of the original settlers but the new comers have various backgrounds of languages and cultures. Other key languages spoken in Gilgit are Brushaski, Wakhi, Khowar and Balti.
Gilgit-Baltistan is rich with tourist spots. Here I am listing down a few where I have been or heard of and many still remain to be discovered. There are a number of famous places which tourists can see when they are visiting Gilgit. Gilgit Bridge over the fast flowing Gilgit River is the largest suspension bridge in Asia (182 metres long and two metres wide) permitting enough room for one jeep at a time to cross. Kargah Buddha, located on a rock near Kargah Nullah 10 km from Gilgit town, is a beautiful rock engraving of Buddha from the 7th century AD. Another marvel is the Monument of Taj Mughal, a victory monument of Taj Mughal, built 700 years ago. Sher Qilla , Naltar valley, Sher Qilla Nullah, Singal, and Gahkuch are also some of the interesting locations. Khaplu Palace locally known as Yabgo Khar is a wonder of Gilgit Balitistan. Baltit Fort is an ancient fort in the Hunza valley in Gilgit-Baltistan it has been on the UNESCO World Heritage Tentative list since 2004. Altit Fort is an ancient fort at Altit town in the Hunza valley in Gilgit Baltistan, Pakistan. The Shigar Fort means The Fort on Rock is an old fort of Baltistan and Pakistan located in the town of Shigar. The fort has been restored by Aga Khan Cultural Service Pakistan. After restoration, the Fort was converted to a museum and luxury hotel managed by Serena Hotels.
Gilgit is perhaps the most beautiful area of Pakistan because of its geography and scenic beauty. It has a mix of a lot of culture which makes it even more important. Gilgit is also strategically the most important region in the Karakorams. The tourism industry should be boosted there by providing facilities and its publicity is very important. This is the only way we can promote our cultural heritage and its richness. Source: Pakistan Today
The writer is a media professional and can be reached at taniaq29@gmail.com