A man of integrity and values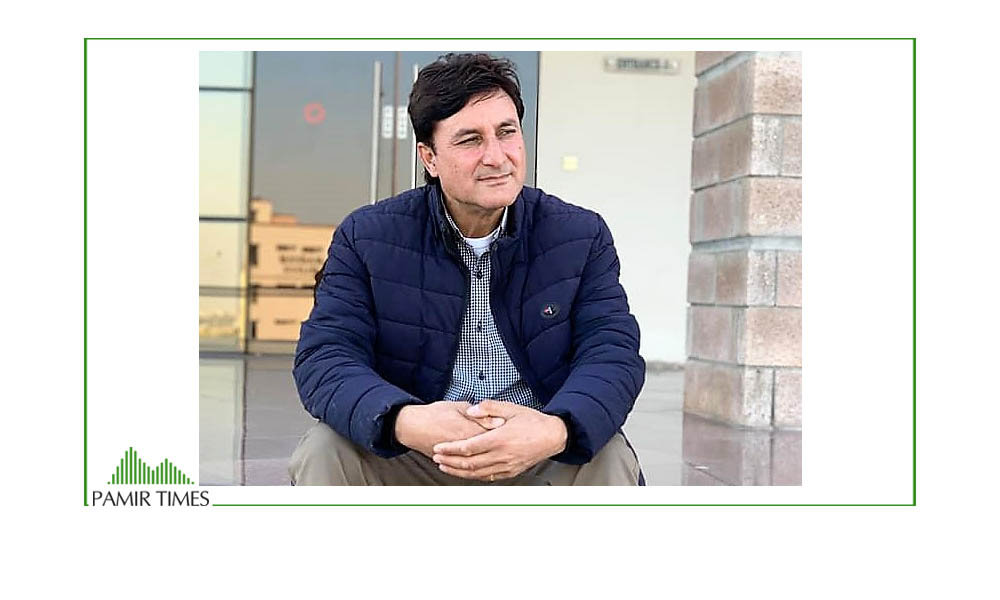 ---
By Mamtaz Gohar
The loss of a loved one is a heart-wrenching experience that leaves a person shattered and lost in a frozen state of grief. The sudden loss of someone dear causes one's hopes and dreams to crumble, leaving a void that seems impossible to fill. It feels like returning to normal life would be an arduous task, one that cannot be accomplished easily. Uncle Tota Jan's untimely passing was no different. The stroke that befell him was so severe that he never got a chance to recover. Despite being rushed to Aga Khan Health Center in Singal, Gilgit, and then Shifa Hospital in Islamabad, the doctors' prognosis was not encouraging. His medical reports were sent to experts, including at Aga Khan University Hospital, Maroof, Israa, and others, but their responses were all the same. Every possible effort was made to save his life, but it seems that fate had other plans.
Uncle Tota Jan left this world too soon; his eldest son has yet to complete his education. The bond between father and son was unbreakable; they spoke on the phone five to ten times a day, no matter how far apart they were. Tota jan was a kind and understanding parent, always supportive of his children's wishes and feelings. He was excited about his son Mudassar's upcoming graduation from NUST, one of the country's top educational institution, and had looked forward to attending the convocation. Sadly, that wish remained unfulfilled.
Tota Jan was not an ordinary person. His habits, traits, and relationships were exceptional. He had a moderation of emotions that was unmatched, showing the same grace in both happiness and sorrow. He dressed impeccably and wore the finest perfume, even from a young age. He was regular in prayers and encouraged others to do the same. Not once did he ever have a quarrel with anyone or speak loudly, even in anger. Aunty was always grateful and proud that her husband had never spoken harshly to her and had always taken care of her needs. She thanked Allah Almighty for these blessings.
Uncle Tota Jan served as an agriculturist in almost every village in Ghizer, performing his duties with the utmost responsibility and compassion. He had a great love and affection for people, and his kindness touched the hearts of many. People from all over Gilgit-Baltistan, including Ghizer, came to offer their condolences on the fourth day of his death, and everyone was heartbroken. His AKRSP staff, who knew him closely, were the most devastated.
Uncle Tota Jan had three young daughters, and he had raised them with great care, prioritizing their education and training. Two days before his passing, when the doctors had given up hope of his recovery, the first thing that came to mind was how these three children would live the rest of their lives without their loving and compassionate father.
The passing of Uncle Tota Jan teaches us two vital lessons. Firstly, we must understand that our body is a precious gift from the Almighty. It is our responsibility to take care of it by regularly seeking medical attention and not neglecting any signs of discomfort or pain. Too often we ignore our health until it is too late, either resulting in irreversible damage or a heavy financial burden. We must prioritize our well-being and make sure that we do not take our bodies for granted.
The second lesson is the importance of valuing close relationships in our lives. Our time on this earth is limited, and we never know when our loved ones will depart from us. It is crucial to cherish the moments we have with them, to express our love and gratitude, and to make memories that will last a lifetime. We must disconnect from the distractions of technology and make time for the people who matter most to us.
As we mourn the loss of my uncle, I would like to express my sincere gratitude to all the friends, doctors, and relatives who supported us during this difficult time. Their unwavering support and encouragement gave us strength and hope throughout his treatment. Even after his passing, the outpouring of love and condolences from so many people has been a source of comfort for us. I pray that Allah Almighty keeps all of us and our loved ones safe and secure, and that we may find solace in the memories of those who have left us.
Rest in peace, dear uncle. You will be greatly missed, but never forgotten.