Heavy snowfall recorded in Ghanche District of Gilgit-Baltistan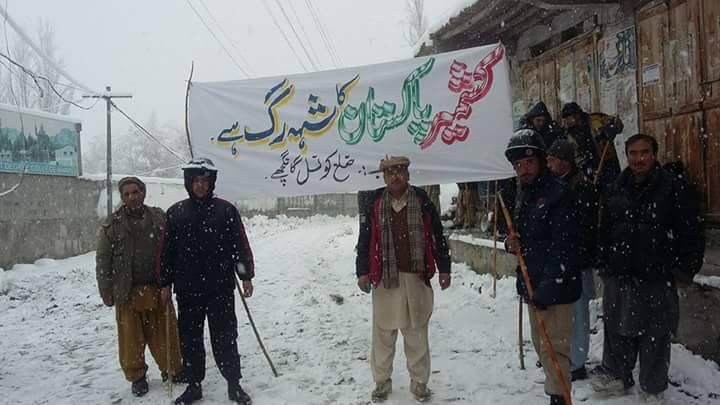 By Nisar Ali
Ghanche: Heavy snowfall broke the record of a decade in Ghanche district of Baltistan Division, causing disruption of communication and affected the power supply. More than one feet of snow has blanketed the district since mid night of Sunday at Ghanche.
"Over one feet of snow has been recorded in 12 hour and still it is continued", said Muhammad Amin, a resident of Ghanche, adding that owing to heavy snow falling power supply and signal of several mobile network had been suspended.
He further added that the heavy snow falling uprooted two electric poles and several tress. The link road between the Khaplu headquarter of District Ghanche and rest of the area has been blocked.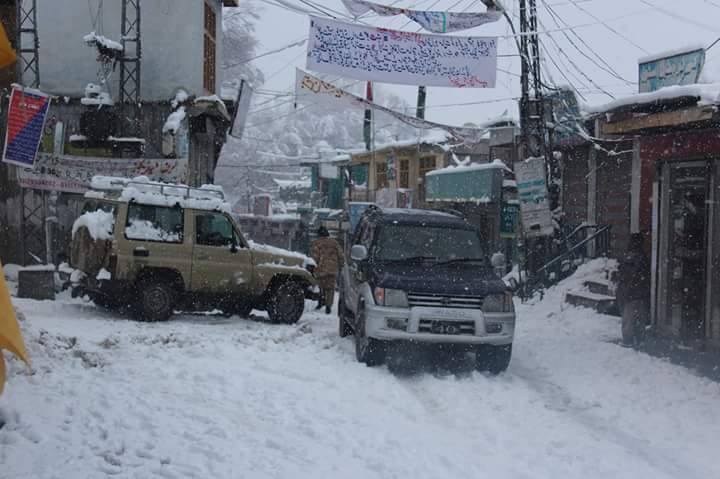 Kashmir day was marked at Ghanche despite of the very heavy snowfall. A rally was taken out from High School Khaplu and the participant chanted slogen against the Indian brutality in Kashmir. They demanded of the UN to fulfill its promise of holding plebiscite in Kashmir and resolve the issue in line with aspirations of the people who have been resisting Indian hegemony for several decades.
 the liberation of Kashmir.
Ghanche is the eastermost district of Gilgit baltistan with its population of more than 150,000 people.