"People Trying To Take Selfies With Me At Every Corner Of The Streets": Problem A French Girl Faced in Pakistan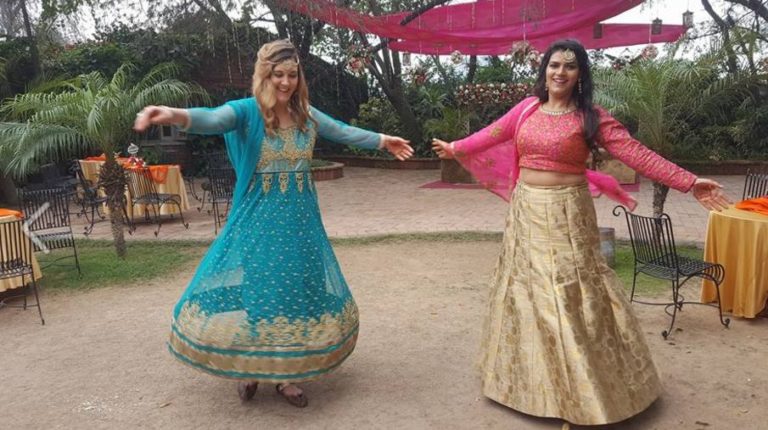 Jovago Pakistan
recently interviewed a
French girl Johanna
who visited Pakistan. Read her views and experiences here.
Mera Naam Johanna hai, I'm a French girl who left her native country when she was 18 to explore what the world had to offer. I've always been very independent and tried to explore as much as I could outside of my comfort zone. 
I am now trying to explore the world with the little money I have from working in the UK in Marketing.
What was the primary reason to visit Pakistan?
Along the way, during my studies and travel abroad, I had the chance to meet someone very special to me, who happens to be from Pakistan
.
This person opened my eyes about the potential of the country of which I knew very little about.
I started my research
extensively
about the place and somehow got addicted to it!
The music, the food, the history, the dresses, the culture… everything
just
seemed so appealing to me.
After reading stories about travellers there, I started to dream about it… and as stubborn as I am, I told myself if I do not explore this country I would regret it forever
.
I then packed my bag, booked my ticket and the next day I was crossing the Wagah border 😉
What was your perception about Pakistan before your trip?
I knew that Pakistan would amaze me in many ways.
I knew that what the media were portraying was wrong
and so I decided to follow my own instinct.
What I discovered there, was beyond my expectations.
How will you describe your trip to Pakistan in three words?
Mystic, Generous and Alive.
What makes Pakistan and Pakistanis different from countries you have visited so far?
I have seen many countries in the world, and nothing quite compares to Pakistan. The hospitality I received was unbelievable. I felt so alive there, I felt life! Everywhere around me, everything seemed so true…
If you get a chance to visit Pakistan again, which 3 destinations you would like to explore?
What were some of the problems you faced in Pakistan as a foreigner?
People trying to take selfies with me at every corner of the streets ;). Oh and getting fed so much that I got sick because I couldn't refuse such amazing food!
On a serious note, I had no problems while my stay there. I
just
felt so safe and it felt so right for me to be walking the streets of Pakistan.  
What will be your answer if anyone asks you, "Why Should I visit Pakistan?"
To understand for yourself that none of what the media says is
entirely
true, to discover a part of the world that is so misunderstood…
Share one of your most memorable moment or incident in/about Pakistan.
I'm sorry I don't have one, I have too many!
Biking around the crazy traffic of Lahore at sunset…is something I won't forget.
My friends took me to Old Lahore where we saw the Wazir Khan mosque (which
I believe
is 10 times more beautiful than the Badshahi Mosque)
.
People were staring at me on the bike, out of curiosity and that was funny! It didn't make me uncomfortable at all, we were
just
waving and smiling at each other.
Horse riding on the outskirts of Islamabad was also amazing, as we went through Afghans refugees villages where the little children were saying 'bye bye' as a meaning to say hello
.
I also loved hearing the Azan
while I was riding my horse, looking at the untouched landscape…
Listening to all the songs I used to listen to in my room alone back in the UK, on the road of Pakistan felt like a dream to me.
Listening to "Meray Log" from Noori
while looking at the diversity of the people in Lahore…
Reading Rumi while listening to Sufi songs on a warm night in Islamabad…
The drive from Lahore to Islamabad, at sunset,
listening to Coke studio
and
Sufi songs
, having endless cigarettes and lovely Pakistani friends around…what else would you want
really
?
Out of the different type of

 cuisines 

you had in Pakistan, which one was your favorite?
My favorite Pakistani food will remain Biryani :). Oh and a nice fresh lassi on a warm day is a delight…
Without forgetting the endless cup of chai I got everyday!
All I can say is Shukria
to all my lovely friends who made me feel so at home … I have never felt so welcome anywhere in the world, my head is now full of memories and I'm counting the days until I go back.
It's hard for me now to wake up from my dream and all I want to say is…
Pakistan Zindabad!
With this, interview with Johanna came to an end.
Image Source: Images have been published by permission from Johanna.