Sustainable Tourism in Gilgit-Baltistan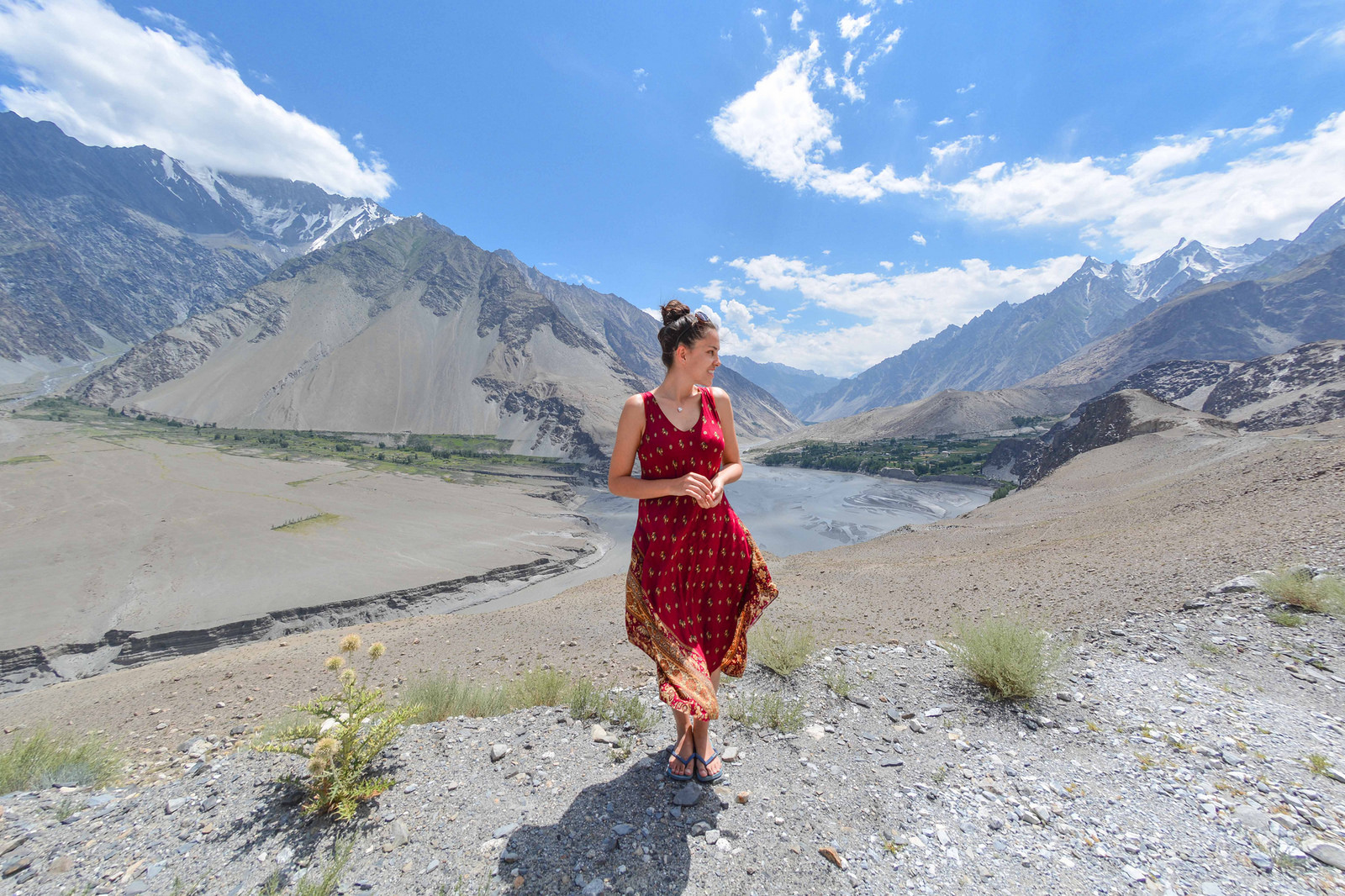 Rameez Ali Jerov
Gilgit-Baltistan (GB) is utmost beautiful place where everything we found from Mountains to deserts, waters to glaciers, barren lands to thick forests, cats to leopards, bees to eagles and rocks to precious stones that which Nature has perfectly installed at their certain places. This place attracts people from round the globe because of its sophisticated charming beauty. On the other hand, people here are uniquely different because of their rich tradition and culture which adds the beauty in itself to this place.
GB is an agrarian based society; their economic dependence is based on selling fruits and vegetables etc. Geographical setting and beauty modifies the economic dependency over single option. Tourism has now become new and dominant source of income at the dawn of globalization which in nowadays considered as a backbone of economy in GB.
In last several years the rate of local and foreign tourist has been increasing at exponential rate and multiples to come in future. Whatever the tourism brings us the economic prosperity, social changes are much considerable. More precisely when it comes to impacts of tourism, is utterly dramatic. There must be some positive changes in terms of tangible like development, infrastructure and economic prosperity and on the other hand there are some intangible waves of destructive elements which drastically impacts on the values and culture of certain area.
Tourism is a practice of travelling for pleasure especially on one's holidays. It is an organized journey during which several places are visited. Tourism is not merely a business for providing pleasure and rest. It is now grown into a big industry. Most recently by years hundreds of thousands of local and foreign tourists have being coming to GB as a result people earn a lot and improving their quality of life. Tourism has caused the growth of travel agencies and tour operators, establishment of hotels and guest houses, restaurants and eating houses and making of luxury transportation. It has also encouraged the revival and modernization. And many small-scale cottage industries whose artisan and craftsman have now flooded the market with innumerable gift items and curios. It its own way tourism is thus trying to solve a part of our vast unemployment problems, adding cultural exchange, health and wellness, growth of service sector, recreation and foreign exchange earnings as well.
Tourism also as an ultimate mass movement towards beautiful places to make them much dirtier. Damage to the landscape: litter, erosion, fires, disturbance to livestock, vandalism. Traffic congestion and pollution. Local goods can become expensive because tourists will pay more. Shops stock products for tourists and not everyday goods needed by locals. Demand for holiday homes makes housing too expensive for local people. Demand for development of more shops and hotels. Jobs are mainly seasonal, low paid with long hours.
Local and national government should work with local communities and other organizations to try and make tourism more sustainable.
Things like to Show visitors how they can be responsible tourists with events, leaflets, information centers, guided walks and events, signs and websites. Encourage visitors to leave their cars behind and use greener travel, like bikes, buses, boats and trains. Support outdoor activities that don't damage the countryside or harm wildlife. Encourage visitors to buy local products and food. Run green business schemes to encourage businesses to recycle, reduce energy, conserve water and be sustainable. Ask local communities for their views and ideas by setting up forums, groups and consultations. Reduce erosion caused by visitors, by creating and repairing footpaths. Use planning policies to control the spread of buildings in built-up areas development. Encourage green energy-efficient buildings with planning policies and grant funding. Encourage small-scale renewable energy schemes, like woodchip boilers and solar panels, with planning policies and grant funding.
This the ultimate way through which people of GB can survive and improve their quality of life as well as strengthens the sustainable tourism into GB.
The contributor is a student of International Relations at Karakorum International University Gilgit. He can be reached at  rameez.jerov@gmail.com