Sir Shamsul Haq Qamar: The New Principal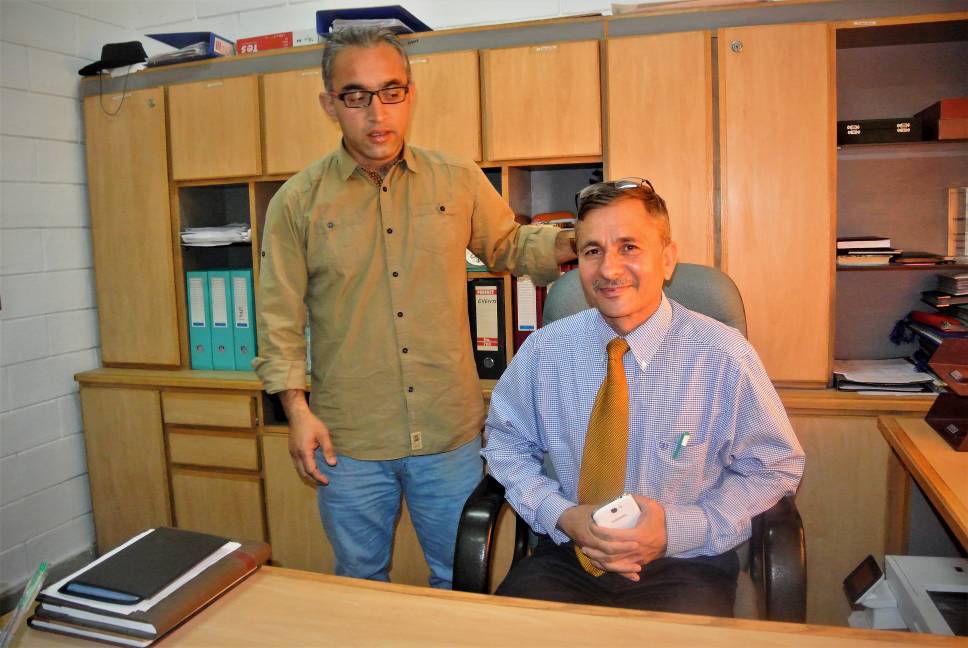 Noor Pamiri 
Mr. Shamsul Haq Qamar is the new principal of one of Gilgit-Baltistan's most successful educational institutions. He has recently been appointed as the Principal of Aga Khan Higher Secondary School Gilgit, which, despite of its comparatively young age, has left a mark on the educational landscape of the region.

Thousands of students have graduated from arguably the most beautiful, purpose-built school, located right above the Hanisara River, in Konodas, Gilgit.
"Sir Shams", as he is famously called by his students, had joined AKHSS in 1999, one year after the school became functional. I remember him as a kind, soft spoken, smiling and supportive Urdu teacher. His friendly nature made him popular among his students. He would go beyond the call of duty to help his students in academic and non-academic areas.
He was instrumental in establishing the school's first Urdu Literary Anjuman. He also served as a member of the admission committee, and ICT committee, while also functioning as admission secrecy officer.
In 2013, Mr Shams was appointed as the school's Vice Principal. Since then, he has been serving the institution day and night, with dedication and commitment, driven by his passion for teaching and his love for the school.

His recent appointment as Principal of AKHSS is a good sign, because Mr. Shams knows the school and the society, and its various sensitivities, inside out, having spent almost 18 years in Gilgit. Also, he, along with his colleagues, has been instrumental in making the school what it is today. He is an experienced teacher, and has evolved as an efficient administrator.
As an ex student, and an admirer, I wish him the best of luck and hope that he will galvanize the spirit of the school further and infuse in the students the eagerness and thirst for excellence, inquiry and quality, which are, and ought to be, the hallmarks of our school.
It is my hope and wish that under Sir Shams's leadership, the AKHSS will become "a place for the world to see".