The Key to Pakistan's success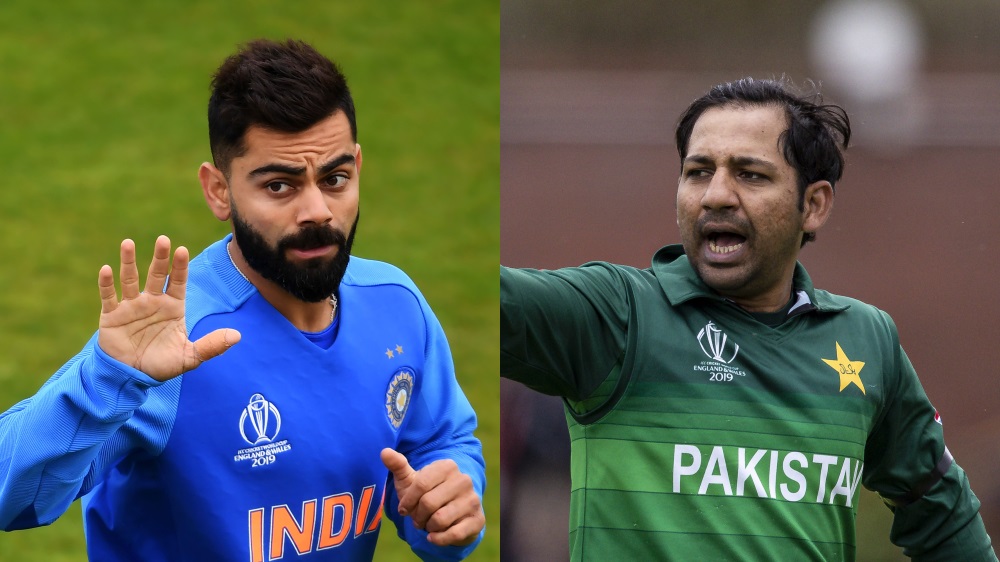 The all-hyped and the much-awaited contest of the game is just around the corner. The contest between the Arch-rivals which will be viewed by over one billion people globally is hopefully going to be a nail biter. In World Cup history, Pakistan has never beaten India despite having a consolidating record in ODIs overall. The question in every one's mouth is: Will history repeat itself or the boys in green gonna change the course of history with a miraculous performance today at Manchester?
Although India is a way stronger side than Pakistan in all departments of the game, the mercurial men in green can stun the pundits on a given day.
If Pakistan plays a balanced XI and employs appropriate technics on the right time, and fields betterly, it can repeat the results of the final of 2017 Champions Trophy. Two or three spots are up for grab in Pakistan's XI, and the right selections for those spots will play a crucial role in deciding the end result.
As for as our top 5 batters are concerned, there is no surprise to come regarding who will play and where? Slots are up in  lower order batting and bowling department. The question pertains whether Pakistan wants to go with 5 proper bowlers or with 4, and whether Pakistan wants to rely on pace battery or on the spin duo?
  In my opinion, Pakistan should attack with 5 proper bowlers so as to restrict the opponent's to a minimum total possible, whether batting first or second,  which is the only key to our success. Taking early wickets will be the key for that reason.
India is a strong opponent to bowl especially with spinners. Since 2012, Indian top players (kohli, rohit, dhoni, and pandya) were dismissed only twice by Pakistani spinners in all of their 12 outings. Trying to attack India with part time spinners like Malik and hafeez would be a costly move and would prove to be as effective as opening with the tailenders. These two spinners can only be effective against left handers and with the injury of Shikhar Dhawan, there is no lefty in India's top order with all the probables of playing XI – Virat Kohli, Rohit Sharma, Kl Rahul, Dinesh Karthink, Vijay Shankar, and Keedar Jhadav- being the right handers.
Playing Immad could be a working way to tackle the right hand batsman, as it is reported too that he will be playing, but he is not lethal as bowler, i.e, he took only 10 wckts in last 24 games. His batting late in the inning can be a bit handy but it practically is of no use if he fails to do his basic job- taking wickets and not leaking runs. Playing him as a batting all-rounder is a gamble Pakistan can't bear at the moment.
Along with Shadab, the only regular spinner in the squad, Pakistan should play four fast bowlers in the playing XI. Hasnain should be the unlucky one not playing the game among the pacers.
Hasnain is quick and can be lethal with his pace if he hits the right lengths but probablity of which looks very slim. Bowling with discipline and game plan is the way to go, that is exactly what this young gun is lacking. Playing him as a surprise package is not out of the box, too.
Aamir and Wahab are the automatic picks in the bowling line-up while Hasan Ali should be preferred over Hasnain because of his experience, control over line and length, and the ability to bowl in the middle overs. Shaheen can be dangerous if he bowls in good lengths with his natural seaming abilities, as was evident from his last spell against Australia in the last game of the mega event.
As for as our batting is concerned, the performance of the top three will be crucial who all have piled runs under their belt in last two years with each averaging over 50 in the format. Imam and fakhar will have to take the initial onslaught of Indian pace attack cautiously which will be led by Bumrah- accompanying him would be Shami and Bunishwar kumar.
 If Pakistan survives the first ten overs, then we will see scores of scintillating shots all over the ground. Babar, Hafeez, Sarfraz, and Malik will have to take the momentum provided by the opening pair further up with their valuable contributions. Playing only 6 proper batsman should not be a problem at all, as our 8,9, and 10 number batters all have scored two fifties in the format each.
Harris Sohail is a terrific batter who can solidify the middle order and prevent the untimely collapses, unfortunately he can't play because the top order positions are already taken away. Meanwhile, in lower positions he will be of no use. Similarly, his bowling isn't that tricky that would make him an automatic pick.
 Malik should be preferred over Asif or Immad in the squad. Preferring Malik over Asif and Immad is a decision which can raise many eyebrows but is justified in many ways: Malik is better in handling pressure, he has experience of playing against India (averages 48 against India in ODIs), tackles the spin masterly, can be handy as bowler, and he is way better fielder than the other two.
The rain can effect the match which possibly will reduce the number of overs of the game, maybe we will have to play a 30 to 35 overs game. In that case, if rain surely gonna reduce the overs, Pakistan can think of playing Asif and Immad as both have better power hitting abilities. In all other situations, Pakistan should stick to hitherto mentioned players for better outcomes.
My playing XI for today's match against India which surely gonna create a havoc in the camp of arch-rivals and will break the winning streak of India against Pakistan (6-0) in World Cups is:
1) Fakhar Zaman
2) Imam ul Haq
3) Babar Azam
4) Muhammad Hafeez
5) Sarfraz Ahmad
6) Shoaib Malik
7) Shadab Khan
8) Wahab Riaz
9) Hasan Ali
10) Muhammad Aamir
11) Shaheen Shah Afridi
Disclaimer: This piece was written a few hours before the start of the game. (Ed)