Chowk Wazir Khan – Rehabilitating Urban Space in the Walled City of Lahore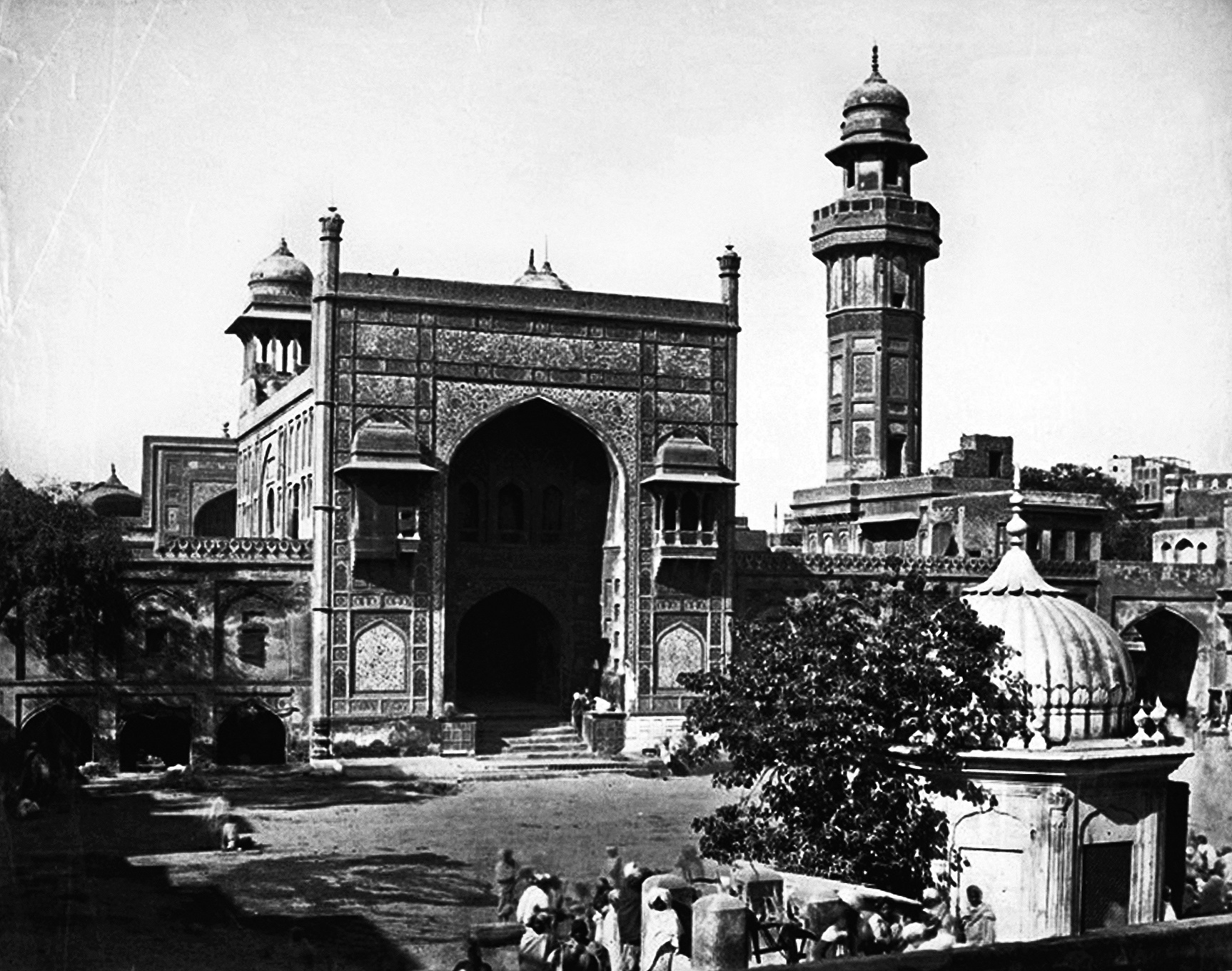 Saad Khalid
The newly restored Chowk Wazir Khan, the historic forecourt adjoining the Wazir Khan Mosque, is due to open in March 2017. The restoration of this historical cultural space is a project of the Aga Khan Cultural Service Pakistan (AKCSP), in conjunction with the Walled City of Lahore Authority (WCLA), and has been funded by the US Ambassador's Fund for Cultural Preservation.
The rehabilitation and conservation effort of Chowk Wazir Khan began on 1st October 2015. Immediately adjoining the Wazir Khan Mosque, it is an area of historical significance and a key component of the Shahi Guzargah, a key thoroughfare of the Walled City of Lahore.
The mosque was commissioned by the Governor of Punjab, 'Ilmuddin Ansari (aka Wazir Khan), under the reign of Shah Jehan and was completed during the years 1634-35, adding another precious stone to the bejewelled trail of the Shahi Guzargah, which also houses the Shahi Hammam. The Shahi Hammam was recently conserved by AKCSP and WCLA with financial assistance from the Royal Norwegian Embassy. Bookended by these two historic monuments, the Guzargah has the potential to once again be the centerpoint of Lahore's cultural heritage.
In recent years the Wazir Khan Chowk has been choked by the encroachments of makeshift commercial outlets. The open space has been run through with retail shacks, girded by corrugated steel, and thronged by local citizens employing it as a market. As a result, the Shahi Guzargah had lost its only area of respite amidst the narrow trail full of commuters in quick transit. The lack of this space, which was created specifically for the purpose of introducing a sense of openness to the surroundings, reduced the impact of Shahi Guzargah.
The clearing out of the Chowk and its restoration to something more closely resembling its original form will present locals and visitors both with an open vista where they can stop and fully take in the splendour of the surrounding monuments. The Shahi Guzargah will now suit the slower-paced attitude of the casual visitor who might want to visit these jewels from the Mughal era in a more leisurely way.
The Chowk will also now be able to resume its historic function as a space for social interaction, where people can meet before prayer, recite religious poetry, or peruse handmade religious merchandise sold in the eastern facade's embedded chambers (hujras). As such, the rehabilitation of this public space is a momentous occasion, signifying a milestone in the resurgence of the Shahi Guzargah and the wider context of the Walled City, as a focal point in the itinerary of tourists and locals keen to get a more intimate feel for this historic city. By AKCSP