Artists from GB represent Pakistan at cultural exhibition held in Muscat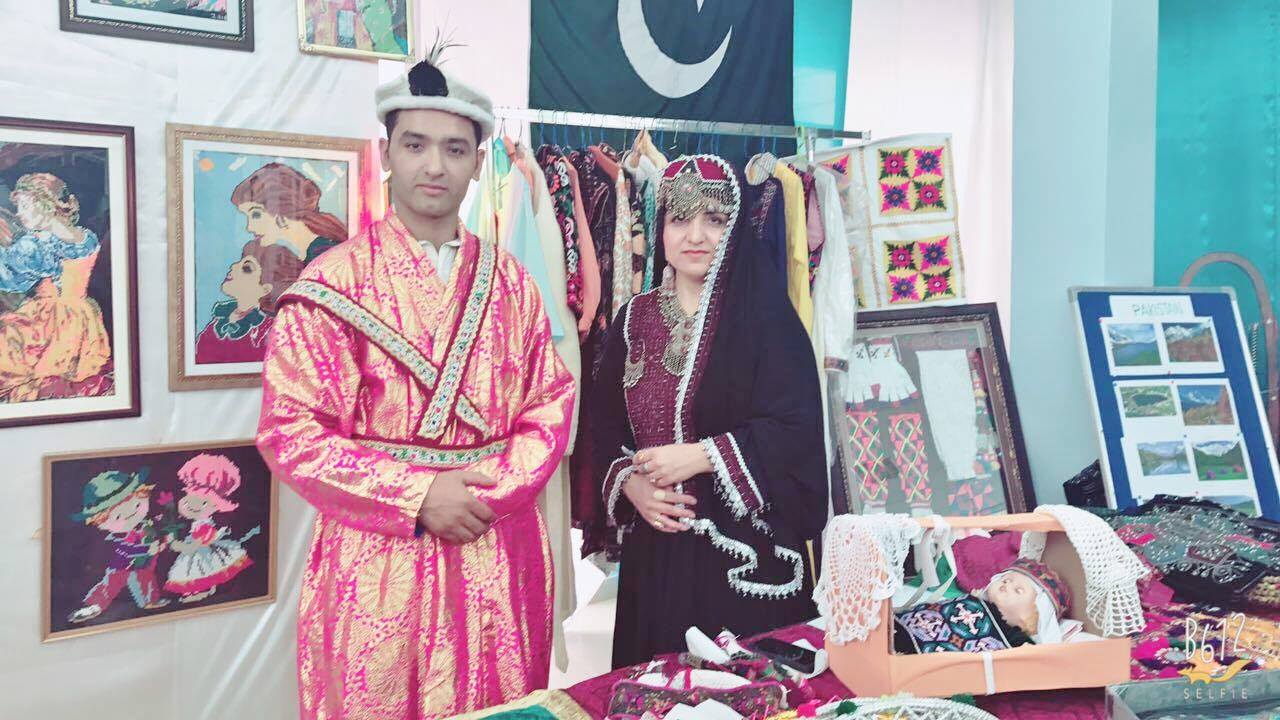 Muscat (PR): An international culture exhibition "different cultures one language" was held in Muscat, Oman.  Artist from Gilgit Baltistan represented Pakistan in the event and won the best stall award. Renowned needle and thread artist and artisan Zaib R Mir displayed the cultural heritage of Gilgit Baltistan during the exhibition.
Talented dance artist Hashmat ullah  Baig from Gilgit Baltistan performed traditional dance and amused the audience. Several countries participated in the exhibition and displayed their cultures and traditions. People from different countries appreciated and showed deep interest in culture and traditions of Pakistan specially Gilgit Baltistan.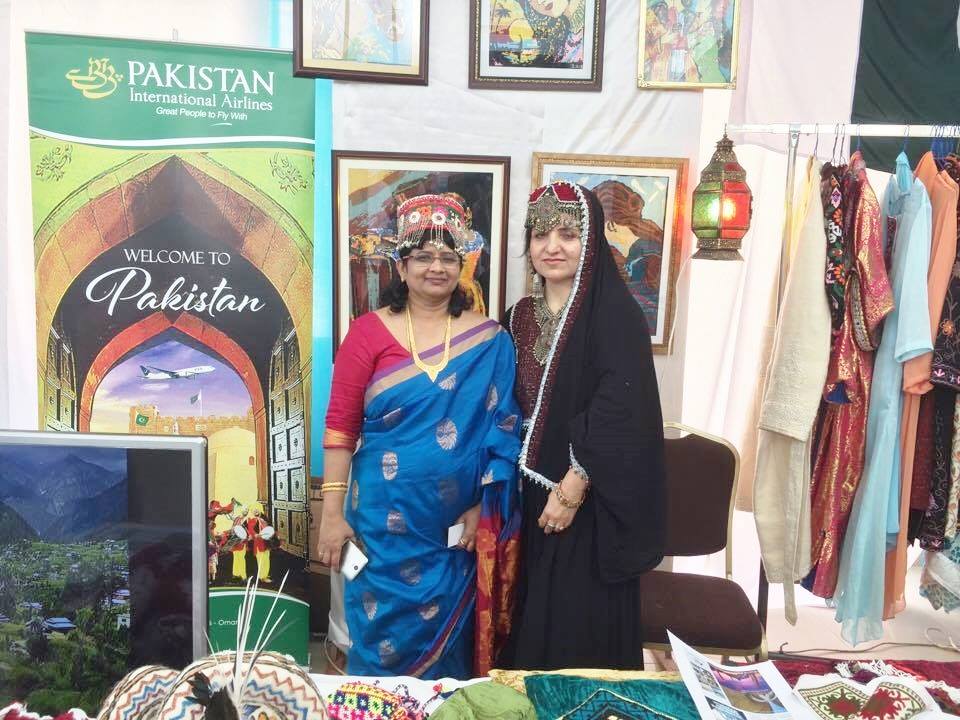 Volunteer from Gilgit Baltistan Ikram Hunzai,Fazal Rahman, General secretary Pakistan social club Mr. Mohammed Zaeem,  and members of Pakistan social club  Muscat  Asim Qureshi and other members worked really hard to make the event successful.