Forest Neghabans trained in management of forest closure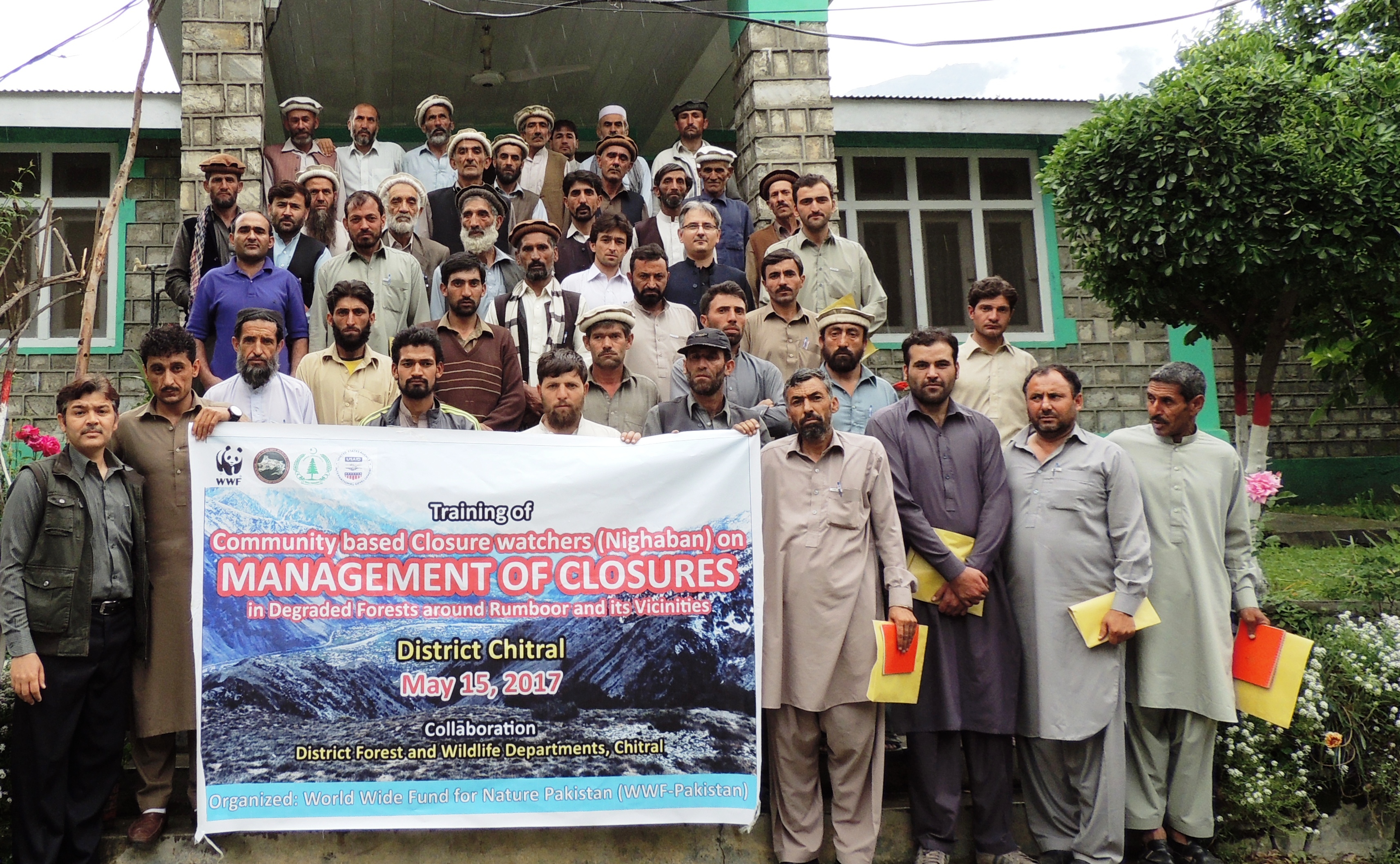 Kashif Shahzad
Chitral: To streamline the Forest conservation and conservation of natural regeneration on scientific lines in Chitral forest, about 55 forest Neghabans were trained on forest closures, monitoring and improvement in natural regeneration.
Sayed Kamran Hussain Shah Regional Head WWF-Pakistan Peshawar was the key resource persons at the one -day workshop organized by WWF –Chitral.
The trainees were given training on establishment of forest closures, its criteria, mapping, planting techniques, regeneration improvements etc.  "It was a good training as we learnt a lot from this training regarding closures management and its improvement" said Mr. Sheikh Innayat, Chairman VCC Rumboor, one of the training participants.
The trainees belonged to Chitral Tehsil – Rumboor, Bumburate, Ayun, Drosh, Borir Bokhtooli and – falling in the jurisdiction of Chitral Wildlife Sub Division Chitral.
"The training was very useful and we hope it will help us when we are in the field," said a trainee.
Mr. Ajaz Ahmad District Head, Directorate of Non Timber Forest Products Khyber Pukhtunkhawa Forest Department Chitral, who was the chief guest at the concluding ceremony, stressed the need to implement the forest closures concept and conservation of natural regeneration.  At the end certificates of participation were distributed among the participants.